Marcos foreign visits did not boost FDI performance — ex-NEDA chief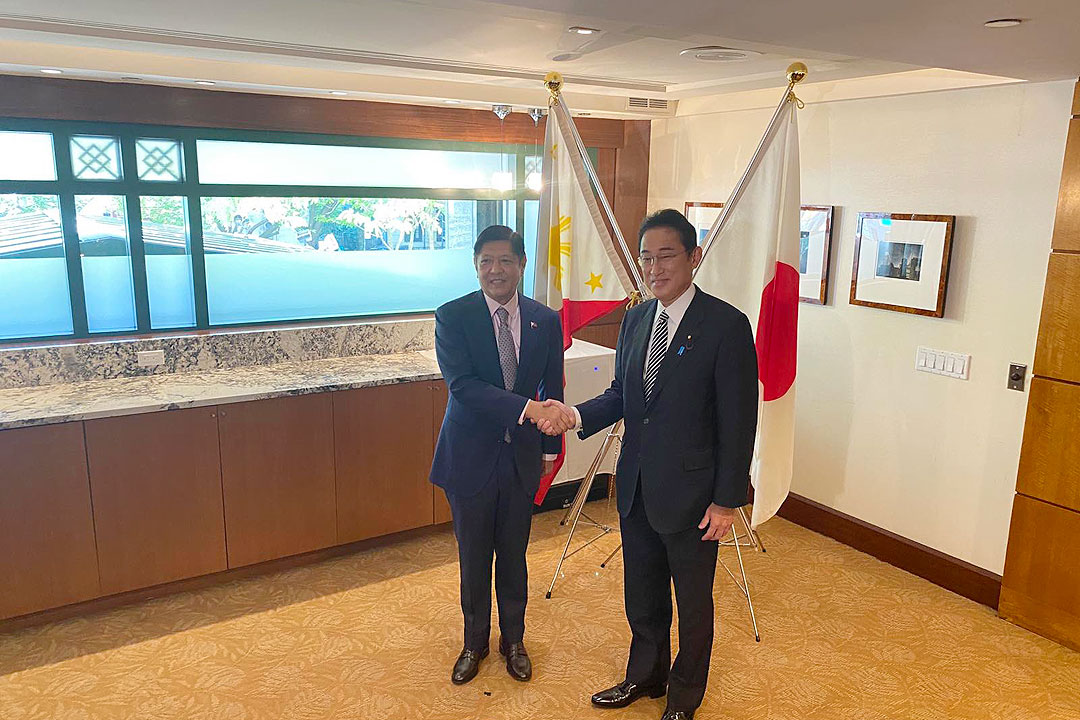 THE Marcos administration's foreign travels have not generated sufficient investment, judging by the Philippines' weak foreign direct investment (FDI) performance this year, a former chief economic planner for the Duterte government said.  
In an interview with One News PH, former National Economic and Development Authority (NEDA) Secretary Ernesto M. Pernia said FDI net inflows remain weaker than they were before the pandemic.  
"It speaks of ineffectiveness. When the President travels and when (his delegation) comes home, they say they got a lot of commitments, but look at our FDI. It's a little (below) $4 billion (in the first half)," Mr. Pernia said.
The Bangko Sentral ng Pilipinas (BSP) reported on Monday that FDI net inflows declined 3.9% year on year to $484 million in June. This was the lowest net inflow since the $465 million recorded in January.
In the first half, FDI net inflows dropped 20.4% to $3.9 billion.
"Weak FDI inflows this year may have been due to economic uncertainty, especially with still-elevated domestic inflation," China Banking Corp. Chief Economist Domini S. Velasquez said in a Viber message.
"The slowing global economy also did not help shore up confidence in emerging markets like the Philippines," she added.
Inflation accelerated to 5.3% in August from 4.7% in July, marking the 17th consecutive month that inflation came in beyond the BSP's 2-4% target range.
In the first eight months, inflation averaged 6.6%, on pace to exceed the central bank's revised 5.6% inflation forecast for the year.
Ateneo de Manila economics professor Leonardo A. Lanzona said unemployment remains high, debt levels are becoming a crisis, and robust economic growth in 2022 was "obviously transitory."
"These were clear signs even then of an economy that was out of sync. Commitments (to invest) were thus made simply to be polite and diplomatic. These were entirely meant to be broken," Mr. Lanzona said.
He noted that good politics leads to good economic fundamentals.
"The current budget proceedings are indicative of how the system of checks and balances is inoperable in this country.  Certain groups and individuals are given so much power and 'courtesy' that funds are being allocated for the wrong purposes and spent inefficiently," he said.
Last month, the Office of the Vice President's P2.39-billion budget request for 2024 breezed through the House committee on appropriations after her congressional allies voted to end the hearings as a gesture of "parliamentary courtesy."
"Poor policies such as the establishment of rice price caps and investment funds are going to be implemented and endorsed even by people who should know better. Dissent in various places is not being heard and (some) in the government are forced to resign," Mr. Lanzona said.
The government implemented price controls on rice on Sept. 5 to contain inflation.
The ceiling has been set at P41 per kilo for regular milled rice and P45 per kilo for well-milled rice.
Analysts said the price ceiling should only be a temporary measure, citing unintended consequences if the measure is prolonged, like full-blown rice supply crisis.
"If this political structure (continues), it is unlikely (to attract) foreign direct investment," Mr. Lanzona added.
Ms. Velasquez said the government should ensure that the economy remains sufficiently vibrant to attract FDI.
"This may be challenging in the near term, however, as the lower-than-expected second-quarter gross domestic product (GDP) print released last month will likely stall investor sentiment," she said.
The economy expanded by 4.3% in the second quarter, the weakest performance in two years. This compares with the 6.4% posted in the first quarter and the year-earlier 7.5%.
In the first half, GDP growth averaged 5.3%, below the government's 6-7% target.
"I hope free trade agreements such as the recently signed deal with South Korea and the ratification of RCEP (Regional Comprehensive Economic Partnership) will help attract FDI," Ms. Velasquez said.
"Additionally, we may see more of an impact from liberalization, investment-friendly measures (e.g., green lanes), and overseas investment missions," she said.
"Improvements in infrastructure as well as measures to reduce the cost of doing business will also help make the country more competitive and attractive as an investment hub," she added.
The BSP expects FDI net inflows of $9 billion by the end of 2023, rising to $11 billion by the end of 2024.
At the MUFG-Security Bank 2023 Philippine Investment Business Seminar and Business Matching Fair on Tuesday, Trade Undersecretary and BoI Managing Head Ceferino S. Rodolfo said the Philippines will remain attractive to investors due to ongoing reforms.
"As you may know, we were able to realize very high FDIs and recorded $28 billion worth of FDI from 2020 to 2022," Mr. Rodolfo said.
"For this year, we will continue to attract investment due to the implementation of recently passed game-changing economic policy reforms, among others," he said.
The reforms include amendments to the Retail Trade Liberalization Act, Foreign Investments Act, Public Services Act, as well as the new Implementing Rules and Regulations of the Renewable Energy Act, Mr. Rodolfo said.
"(These) have opened businesses to 100% foreign ownership, leaving only a few sectors with foreign equity restrictions," he said.
"Indeed, we are seeing more interest from investors and more projects realized after the passage of these amendments," he added.
Mr. Rodolfo said the government is still looking to pass bills that promise to further improve the investment climate.
In the pipeline is the proposed Public-Private Partnership Act, the amendment of the Electric Power Industry Reform Act, and the proposed Internet Transactions Act, also known as the E-commerce Bill.
"We are confident that in the coming years, these bills will provide a positive contribution to our attractive business environment, especially as we aim to be in the top three in terms of average flows of inward FDIs in the region during the time of this administration," he said. — Keisha B. Ta-asan, Justine Irish D. Tabile