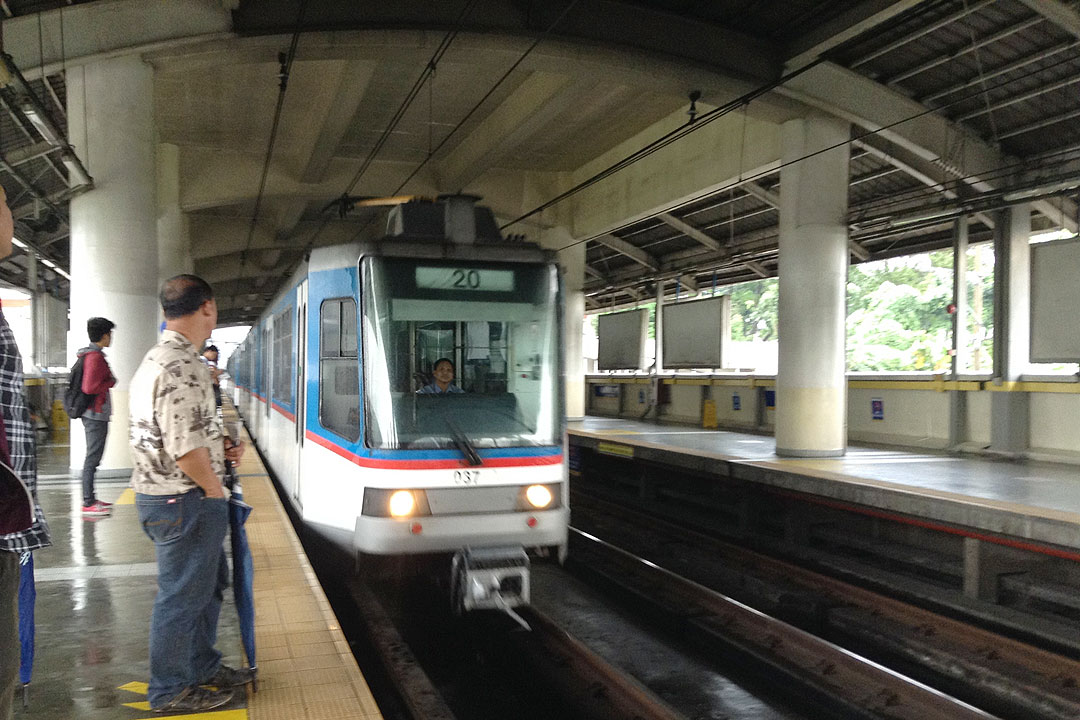 THE Department of Transportation (DoTr) said the second rehabilitation of Metro Rail Transit Line 3 (MRT-3) will permit its trains to run four railcars at a time instead of three.
With the increased train capacity, Transportation Secretary Jaime J. Bautista said the number of passengers served by the line will rise to 500,000 per day from 350,000.
Late Tuesday, the DoTr, Sumitomo Corp. and Oriental Consultants Global signed extended contracts for the rehabilitation and maintenance of MRT-3.
The contracts, worth P7.64 billion, cover 26 months worth of Sumitomo's rehabilitation and maintenance services between June 2023 and July 2025.
"This maintenance extension contract will manifest our determination to keep our public transport safe, efficient and convenient," Mr. Bautista said in a statement.
"What is more significant in extending the maintenance contracts for MRT-3 is ensuring trouble-free operations on Metro Manila's second rapid transit line," he added.
The contracts cover the technical system support, maintenance, spare parts procurement, and provision of other rehabilitation and capacity expansion services to improve the system's reliability, capacity and sustainability.
The specific contracts signed are known as the Extended Maintenance Service of the MRT-3 until 2025 agreement and the Variation Order Agreement.
The DoTr also engaged Oriental Consultants via the Supervision Consultant Extension Contract.
Mitsubishi Heavy Industries, Ltd. and unit TES Philippines, Inc. (TESP) had been providing rehabilitation and maintenance services for MRT-3 alongside Sumitomo.
"The scope of the new contract has been expanded to include the extension of rail lines and the installation of signals to the Common Station, which is shared with other lines, and the expansion of the pocket track necessary for increasing the number of railcars in a train in addition to the maintenance of the main line," the companies said in a joint statement.
The maintenance contract with Sumitomo and TESP were initially issued in 2000 when the MRT-3 went into full operation and ended in 2012.
In 2019, Mitsubishi Heavy, TESP and Sumitomo agreed on a new contract for rehabilitation and maintenance and completed a general overhaul of all 72 railcars.
"MHI Group (Mitsubishi and TESP) will continue supplying safe and low-carbon transport solutions that will help support economic development and provide better convenience in the Philippines," it said.
"In addition, we will strengthen after-sales services and localization through TESP, and provide high value-added services that meet customer needs, as well as coordinate with existing service centers around the world for facility renovation projects, and provide new types of leading-edge, high-quality services incorporating digital and AI technologies," it added.
Sumitomo said that it will continue with its efforts to improve air pollution and reduce economic losses in Metro Manila due to road congestion.
"We will continue to contribute to the sustainable growth and development of a carbon-free society in the Philippines," it said. — Justine Irish D. Tabile