Philippines targets rice self-sufficiency by 2027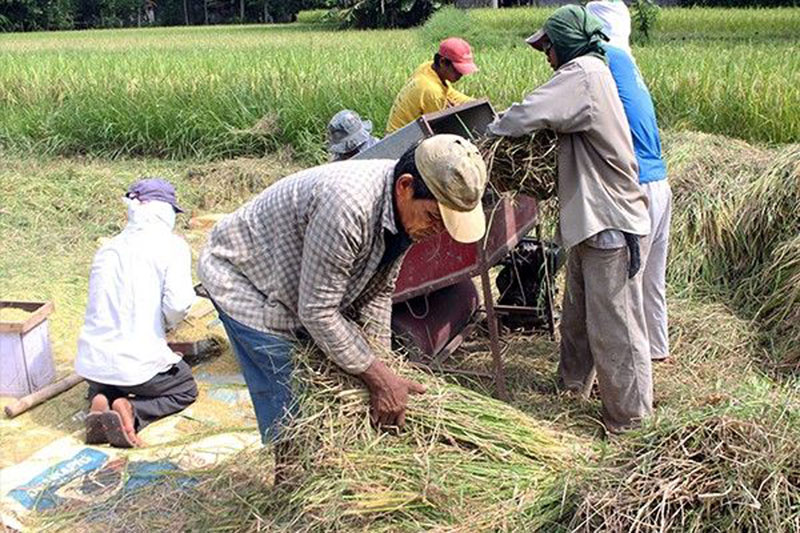 THE PHILIPPINES, the world's second-biggest rice buyer behind China, aims to be fully self-sufficient in production of the staple crop by 2027, the Agriculture department said on Tuesday.
The pledge comes after previous administrations have failed to achieve the target due to policy missteps and the impact of more destructive weather dampening local productivity.
The Philippines currently imports more than 3 million tons of rice annually, mainly from Vietnam, to supplement local supply and keep prices stable.
Under a revamped five-year program, President Ferdinand R. Marcos, Jr.'s administration has identified "key strategies" to enhance production, including climate change adaptation and using digital technology.
The Department of Agriculture (DA) said in a statement it was seeking full rice self-sufficiency by 2027, or a year before the end of the President's six-year term. Mr. Marcos is also the agriculture secretary.
The domestic rice supply is expected to stabilize at 24.99 to 26.86 million tons under the program.
The plan also aims for annual rice price increases to be limited to less than 1%, a 54% increase in the income of farmers and the maintenance of sufficient buffer stocks.
The DA said domestic rice supply currently remains sufficient and sought to allay concerns about a looming El Niño weather event, which can cause a severe dry spell.
With inflation remaining high, driven mainly by food costs, the government is looking to ensure that rice availability in particular is not hampered.
The National Food Authority, which maintains the grain stockpile, has proposed importing 330,000 tons of rice to cover an expected deficit in its buffer stock. Mr. Marcos has yet to approve the proposal. — Reuters