Recessions in key markets to weigh on electronics growth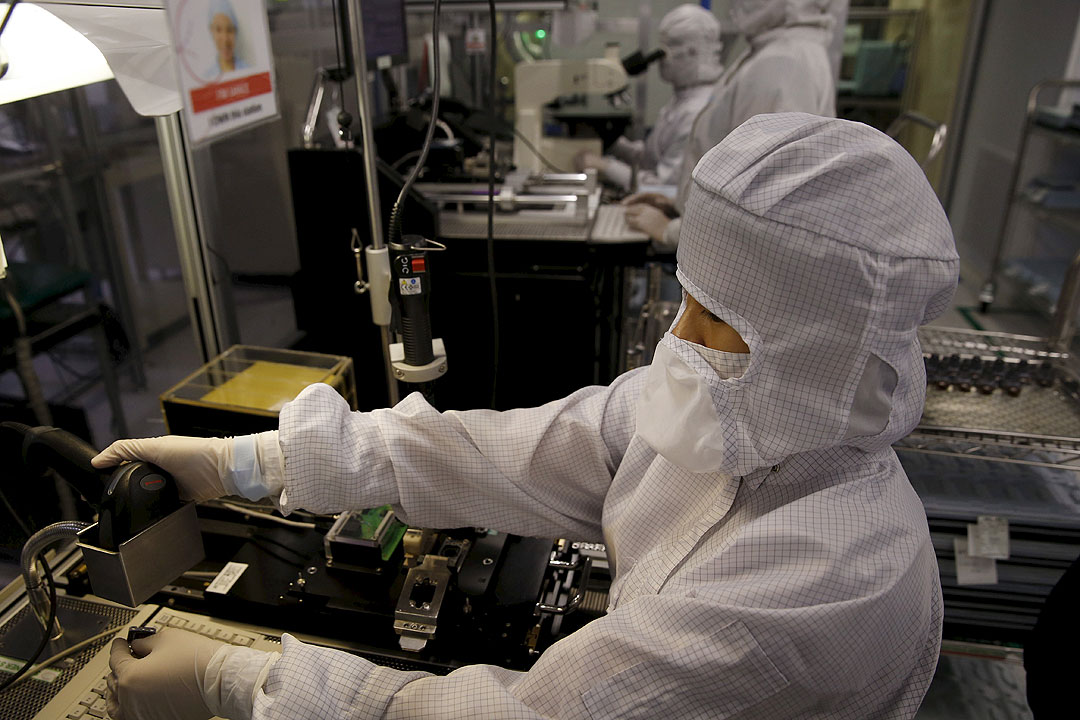 By Luisa Maria Jacinta C. Jocson, Reporter
THE electronics industry, which produces the Philippines' leading exports, is expected to come under pressure in 2023 as its most important markets go through recessions, analysts said.
"We expect recessions in major economies like Europe and the US and so export growth of the Philippines will likely fall sharply too. In addition, the technology sector is on a steep downcycle so electronics exports are unlikely to hold up," Nomura Chief ASEAN Economist Euben Paracuelles said in an e-mail.
Electronics accounted for 60.60% of the Philippines' $58.31 billion in commodity exports, according to the Semiconductor and Electronics Industries in the Philippines Foundation, Inc.
As of September, year-to-date electronics exports totaled $35.34 billion, up 4.71% year on year.
Last year, electronics exports totaled $45.92 billion, up 12.9%.
"As global headwinds increase, we are becoming more pessimistic about the outlook of the country's electronics sector. Indicators from Taiwan and South Korea, top producers, point towards weaker demand. Historically, a weakening electronics sector precedes a global slowdown," China Banking Corp. Chief Economist Domini S. Velasquez said in a Viber message.
The Russia-Ukraine war has also affected the supply chains of most industries, especially in electronics.
Russia and Ukraine are major producers of neon and palladium, key materials in semiconductor manufacturing.
Ukraine accounts for about 70-80% of the global supply of neon, while Russia supplies 35-45% of the world's palladium.
"Domestic demand will be the main growth engine for 2023 but its resilience to an export-led downturn is also likely lower than before because persistently high inflation will hurt household spending alongside rising interest rates," Mr. Paracuelles added.
Headline inflation is likely to have peaked in December, according to a BusinessWorld poll of analysts.
The median estimate for December inflation of 11 analysts was 8.3%, within the 7.8% to 8.6% forecast issued by the Bangko Sentral ng Pilipinas (BSP) last week.
If realized, this would mark the ninth straight month of inflation exceeding the BSP's 2-4% target range.
The 8.3% estimate would also be the highest for the indicator since it hit 9.1% at the height of the Global Financial Crisis.
Headline inflation was 8% in November, the highest in 14 years. In the first 11 months, inflation averaged 5.6%.
John Paolo R. Rivera, an economist at the Asian Institute of Management, said that electronics exports "have always been resilient."
"The new record high in exports on a monthly basis, largely driven by electronics and still to be driven by electronics, going forward, (will) to service increased demand due to global supply chain disruptions since the pandemic started," Rizal Commercial Banking Corp. Chief Economist Michael L. Ricafort added in a Viber message.
According to the latest trade deficit report, exports of electronic products surged 39.6% to $5.10 billion in October. This export category accounted for more than three-fourths of manufactured goods exports and 66.3% of total exports.
Exports of semiconductors, which make up the bulk of electronic products, rose 62.7% to $4.30 billion. Semiconductors accounted for more than half of total exports during the month.
Mr. Rivera said that the government must ensure the industry's competitiveness through greater market access.
"The Regional Comprehensive Economic Partnership (RCEP) and Comprehensive and Progressive Agreement for Trans-Pacific Partnership (CPTPP) can help increase the coverage of this export due to a much bigger market," Mr. Rivera said in an e-mail.
"More free trade agreements and regional pacts (would) help spur greater demand and growth for the country's exports especially electronics," Mr. Ricafort added.
RCEP is a free trade agreement involving the 10 members of the Association of Southeast Asian Nations (ASEAN) and dialogue partners China, Japan, South Korea, Australia, and New Zealand.
The Senate failed to ratify RCEP in 2022 as some senators raised concerns about the lack of safeguards for the agriculture sector. Former President Rodrigo R. Duterte signed on to RCEP in September 2021.
The CPTPP is a trade deal involving Australia, Brunei, Canada, Chile, Japan, Malaysia, Mexico, New Zealand, Peru, Singapore, and Vietnam.
"Further expansion and diversification of the country's export markets through improved diplomatic and business relations with other countries would help further boost the country's exports, especially electronics, as well as other export items with high local content," Mr. Ricafort added.