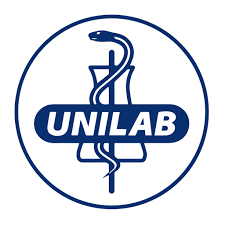 A unit of Unilab, Inc. expanded its manufacturing operation in Sta. Rosa, Laguna, the Board of Investments (BoI) said in a statement on Tuesday.
The BoI said Amherst Parenterals, Inc., inaugurated a new sterile liquid production line, which involved investment of P291.21 million, on April 29.
"Amherst's newly-constructed production line will be utilized in the manufacturing of sterile liquid solutions for nebulization (respiratory therapeutic products) as part of the company's commitment to provide Filipinos with ready access to quality and affordable healthcare products," the BoI said.
According to the BoI, Amherst was registered on Sept. 23 and makes respiratory therapy nebule products such as Salbutamol and Salbutamol + Ipratropium.
BoI Executive Director Bobby G. Fondevilla said: "The government is very much appreciative of the company's efforts and commitment to provide our countrymen with ready access to quality and affordable healthcare… this business decision is very significant as the country continues to recover from the coronavirus disease 2019 (COVID-19) pandemic."
Recent healthcare industry approvals from the BoI include a P24-million project of Lloyd Laboratories, Inc., which is seeking to become a local producer of COVID-19 oral drug Molnupiravir; and the $1.9-billion project of Medtecs International Corp. Ltd. to establish an industrial complex focused on producing personal protective equipment (PPE), as well as electric vehicles (EVs) and textiles.
The BoI said the Lloyd Laboratories project will have an annual production capacity of one million 400-milligram (mg) capsules of Molnupiravir while the Medtecs project will generate 125,000 jobs over seven years. — Revin Mikhael D. Ochave