DBM releases P7.68 billion for typhoon rehabilitation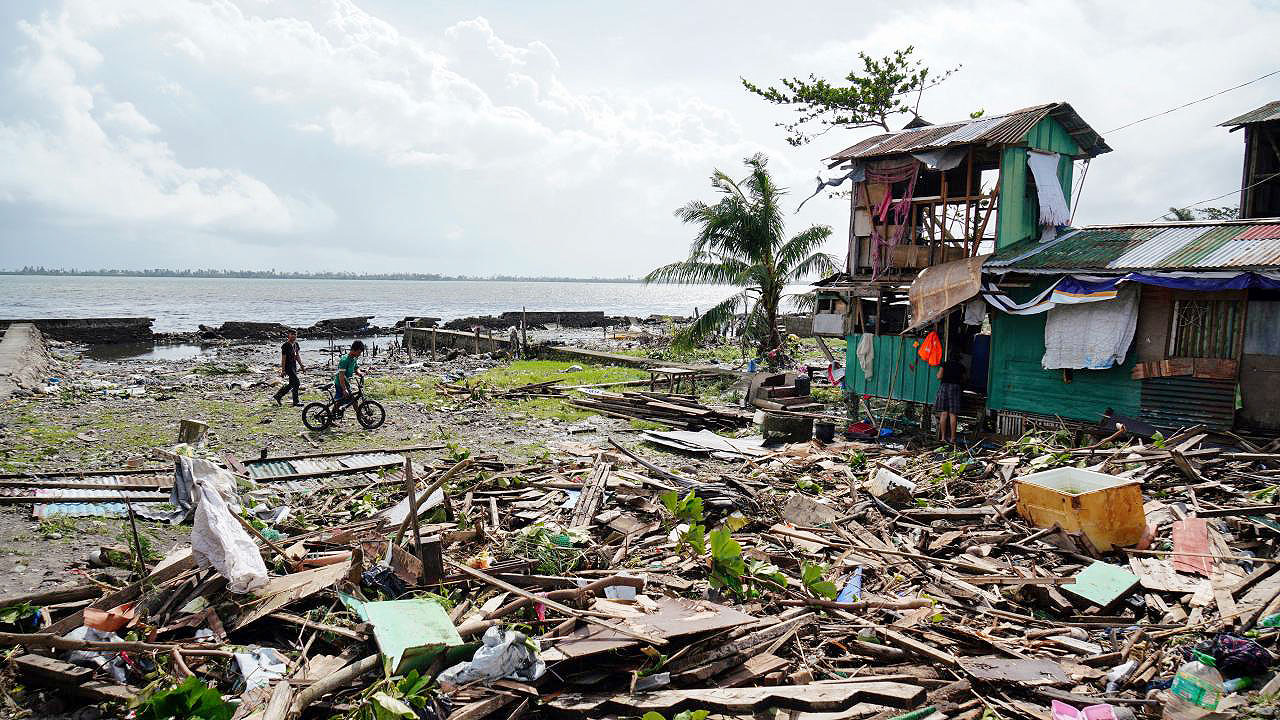 THE Budget department on Wednesday said it has released P7.68 billion to local governments and national agencies for their Typhoon Odette response and recovery efforts.
The Department of Budget and Management (DBM) said in a statement that it released P4.85 billion to local government units on Tuesday to distribute as aid to constituents affected by the typhoon.
"Affected persons and families are expected to receive assistance equivalent to P1,000 per individual and a maximum of P5,000 per household," the DBM said.
This will be charged against the 2021 unprogrammed appropriations.
A total of P827.18 million released on Monday will top up government agencies' quick response funds, or standby funds used to quickly help communities affected by disasters.
The DBM said P662.5 million was released to the Social Welfare department.
Another P139.68 million was released to the Office of Civil Defense, while P25 million was given to the national police.
The quick response funding requirement was charged to the National Disaster Risk Reduction and Management Fund, more commonly known as the calamity fund, the DBM said in a statement on Tuesday.
"This can be used for aid, relief and rehabilitation services for communities affected by natural calamities, among others."
Agencies tap into their quick response funds to immediately respond to disasters. They may request that the DBM top up these funds when they run out.
Meanwhile, another P1 billion was released from President Rodrigo R. Duterte's contingent fund on Monday, after the DBM released an initial P1 billion on Friday. 
The DBM said the money released will assist local governments under a state of calamity, which include those in the Western, Central and Eastern Visayas, Mimaropa (consisting of the provinces of Mindoro, Marinduque, Romblon, and Palawan), Northern Mindanao and the Caraga Administrative Region.
The Caraga region was allocated P264.81 million, while Western Visayas was allotted P248.35 million. 
The Central Visayas will be given P202.66 million and Eastern Visayas will get P115.43 million. Mimaropa was allotted P84.38 million, and Northern Mindanao P84.37 million.
"The allocations for the respective regions were computed based on the number of affected households and on the proportionate amount of damage incurred by Typhoon Odette (international name: Rai) on the region's infrastructure and agricultural sectors," DBM said.
President Rodrigo R. Duterte has said he intends to allocate P10 billion to typhoon recovery efforts.
Meanwhile, $80 million from a World Bank loan to support the government's rehabilitation efforts has been released to the Treasury, the Finance department said on Tuesday.
The World Bank in November approved the $500-million fund for a contingent line of credit the Philippines can use to manage the financial impact of disasters and disease.
The government plans to draw down another $120 million from the loan program in the first week of January, when the loan cover will become available under the 2022 national budget. — Jenina P. Ibañez