June retail price growth of building materials steadies in capital region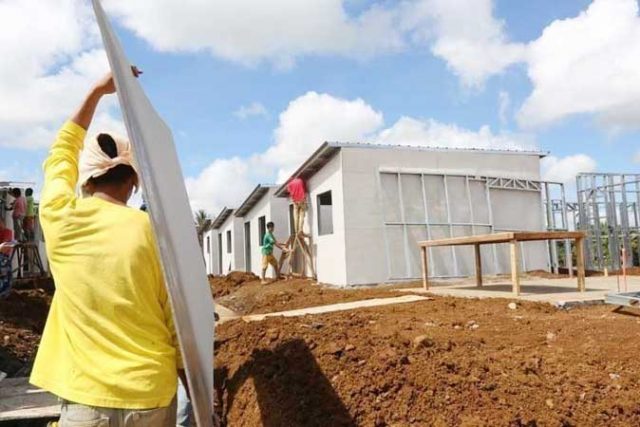 By Nadine Mae A. Bo
THE OVERALL year-on-year increase in retail prices of construction materials in Metro Manila steadied for a second consecutive month in June, the Philippine Statistics Authority (PSA) said.
Preliminary PSA data released on July 23 indicate that the construction materials retail price index (CMRPI) grew 1.2% in June, unchanged from the rate recorded in May as well as that in June 2020.
Four of the seven commodity groups returned flat year-on-year growth rates compared with their month-earlier levels: tinsmithry materials (1.8%), carpentry materials (1.5%), miscellaneous materials (1.5%), and electrical materials (0.8%).
Meanwhile, the CMRPI saw slower annual increases during the month in the indices of masonry materials (1.1% from 1.5% in May) and plumbing materials (0.6% from 0.7%).
Only painting materials and related compounds posted a faster annual growth rate in June with 1.1% from 0.9% the previous month.
Rizal Commercial Banking Corp. (RCBC) Chief Economist Michael L. Ricafort attributed the steady CMRPI to tighter quarantine restrictions in Metro Manila that led to reduced economic activity, including big-ticket items such as construction of new homes and renovations.
"Some businesses also reduced costs and capital expenditures since the pandemic last year, including construction projects, to better weather the business challenges posed by the pandemic," Mr. Ricafort said in an e-mail.
In an e-mail Union Bank of the Philippines (UnionBank) Chief Economist Ruben Carlo O. Asuncion said consumers may still be in "wait-and-see" mode.
"[I]t is good to know that it has not declined. This may actually be a good sign and that more growth can be expected in the coming months, barring any Delta variant impact," added Mr. Asuncion, referring to the more infectious variant of the coronavirus disease 2019 (COVID-19).
The country now has a total of 119 Delta variant cases after the Health Department reported 55 new cases Sunday. Of the new cases, 37 were local cases while 17 were from returning overseas Filipinos. One is still being verified.
The government has put Metro Manila, along with Ilocos Norte, Ilocos Sur, Davao de Oro and Davao del Norte under general community quarantine "with heightened restrictions" between July 23 and the end of the month following reports of the pickup in Delta variant cases.
"Any lockdown due to a Delta variant spread may prove to be detrimental for the CMRPI outlook for the next coming months," UnionBank's Mr. Asuncion said.
"Government should remain focused on the control of the virus spread, particularly the Delta variant, to prevent further deterioration of consumer sentiment. Vaccination coverage should continue to expand to further encourage spending in construction," he added.
RCBC's Mr. Ricafort concurred, adding that higher vaccination rates could also slow the spread of the Delta variant.
Mr. Ricafort noted that removing this risk, increased infrastructure spending and preparations for the 2022 national elections may lead to "some pick-up in demand and prices of various construction materials."