Gov't return to power generation should not be ruled out, former official says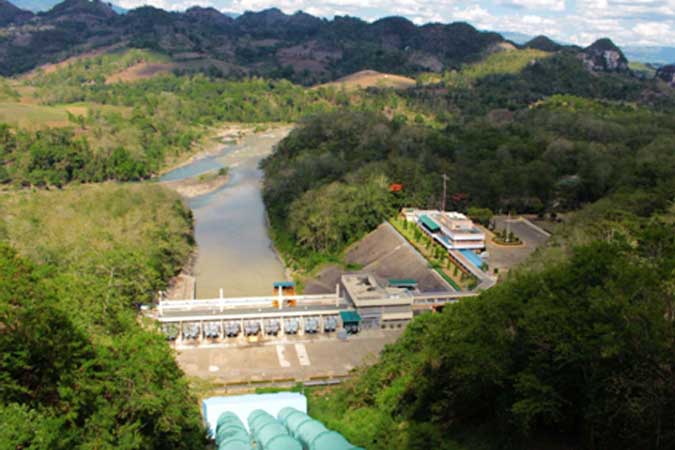 By Angelica Y. Yang, Reporter
THE DEPARTMENT of Energy's proposal to embark on new power generation projects must not be dismissed outright due to the difficulty of balancing energy security and affordability, a former official of the National Renewable Energy Board (NREB) said.
"Perhaps the proposal is for government to engage or pursue new power generation projects — if so, I think this should be evaluated closely, resisting perhaps the temptation to immediately dismiss the idea," Monalisa C. Dimalanta, former NREB chairperson, told BusinessWorld via Viber over the weekend.
"As we continue to define the path towards energy transition that addresses both our energy security requirements and affordability challenges, all hands really need to be on deck," she added.
Energy Secretary Alfonso G. Cusi has asked the Senate Committee on Energy to consider allowing the government to engage in "limited" power generation — not to compete with the private sector — but to augment the grid's reserves. The proposal would reverse a decades-long trend of power privatization.
Ms. Dimalanta said that the government remains in the power generation sector despite the Electric Power Industry Reform Act of 2001's (EPIRA) privatization mandate.
"(The government) continues to hold a significant portfolio of the generation assets through PSALM (Power Sector Assets and Liabilities Management Corp.) that have not yet been privatized and through NPC (National Power Corp.) in the off-grid areas," she said.
She added that allowing the government to re-enter power generation cannot solely address the country's energy issues.
"Relying on government alone is not enough, particularly in taking on the huge challenge of energy security. (But the) government plays a big role as it (seeks to promote) proper governance and implementation of laws to create a stable investment climate… and by making sure it does not crowd out the private sector to ensure competition and a level playing field," Ms. Dimalanta said.
If the government decides to go ahead with its proposed foray into power generation, it will have to revise the law, according to Alberto R. Dalusung III, who is currently the energy transition advisor of non-government organization Institute of Climate and Sustainable Cities.
"It would require amending EPIRA. They would have to amend the law… That means government (is) going back into generation. My understanding as a layman is, that's not allowed under EPIRA (which states that there should be) no new government investments in generation," Mr. Dalusung told BusinessWorld in a video call last week.
He said Mr. Cusi's proposal indicates that the government intends to play a "supporting role" in power generation, and not compete with private firms in doing so.
At a Senate hearing on June 10, Mr. Cusi said government-owned power plants are best used for supplying emergency power when needed. He said that this arrangement could be the "antidote" to the National Grid Corp. of the Philippines' repeated non-compliance with securing the needed firm-contracted reserves.
The Luzon grid was placed under a series of red and yellow alerts between May 31 and June 2, triggering rotating brownouts due to forced plant outages, thinning reserves and higher temperatures.