Thailand's Charoen Pokphand tapped for DBP hog initiative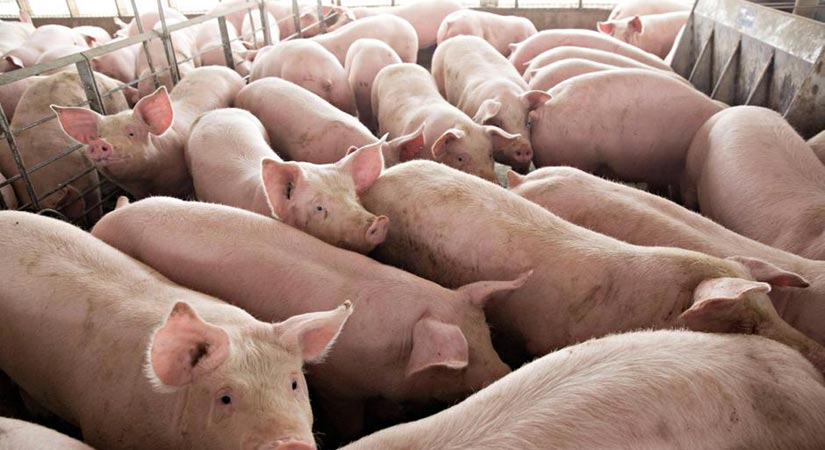 THAI-OWNED CHAROEN Pokphand Foods Philippines Corp. (CPFPC) has tied up with the Development Bank of the Philippines (DBP) in a credit program that will support farmers seeking to rebuild their depleted hog herds.  
Agriculture Secretary William D. Dar said in a statement Wednesday that the DBP signed a memorandum of agreement with CPFPC to participate in the Swine R3 credit program, which will finance bio-secured farm projects in support of the government's hog repopulation initiative.
CPFPC is a subsidiary of Thai conglomerate Charoen Pokphand Foods Public Co., Ltd.
"This is a welcome development for us as we pursue joint efforts to control African Swine Fever (ASF) and repopulate ASF-free areas. With CPFPC's technological expertise in modern bio-secured farms and DBP's support in providing credit assistance to eligible public and private institutions, we will be able to level up our efforts in reviving the industry," Mr. Dar said.  
According to the DBP, the credit program can be availed of by registered private enterprises and local government units which must use the loans to establish bio-secured swine farms and acquire related machinery and equipment.
Eligible projects under the program include swine breeder farms, swine wean-to-finish farms, and consolidated swine facility projects.  
"Through this partnership, the National Government will be able to elevate and expedite its swine repopulation and rehabilitation initiatives that will eventually allow the country to recover to its pre-ASF status," DBP President and Chief Executive Officer Emmanuel G. Herbosa said.
Sakol Cheewakoset, CPFPC vice-chairman, said the partnership allows the company to share its knowledge in helping the country recover from ASF.
"Our state-of-the-art bio-secured farms enable us to be resilient from ASF, thus making our business a success. Moving forward, this will also open export opportunities for the Philippines. We assure and commit to you our continuous support in investing in the Philippines," he said. — Revin Mikhael D. Ochave