MPIC reports double-digit profit rise, sees exceeding year's goal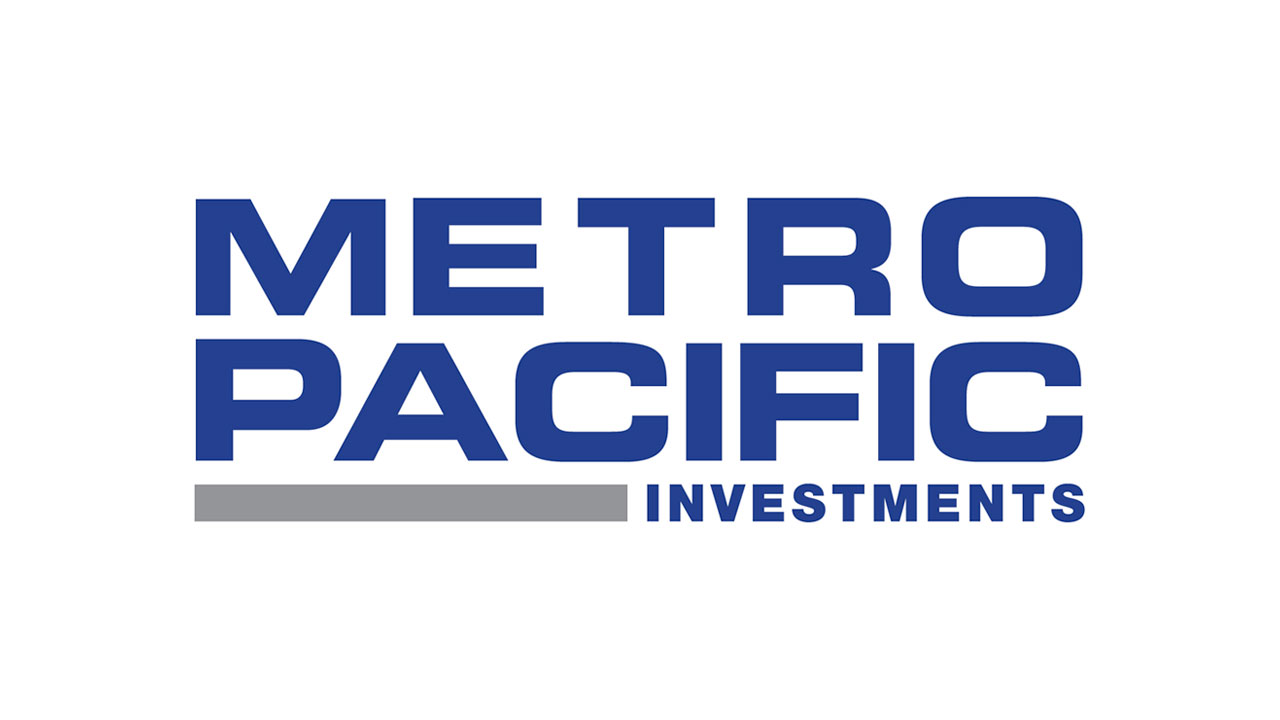 METRO PACIFIC Investments Corp. (MPIC) reported a 36.6% rise in attributable net income in the second quarter of the year to P5.22 billion after a double-digit revenue growth.
In a regulatory filing on Monday, the firm posted gross revenues of P15.23 billion during the quarter, up 15.7% from P13.16 billion a year ago.
In the first semester, its first-half attributable income hit P10.22 billion, up 7.6% from P9.5 billion previously, amid gains from the acquisition of Landco Pacific Corp.
"We are actually trending to exceed our target for the year given the good results of our core businesses," Executive Vice-President and Chief Financial Officer June Cheryl A. Cabal-Revilla said in a media briefing on Monday.
MPIC reported a 33% jump in first-half core net income to P9.9 billion, which its finance chief said is looking to exceed the firm's full-year core profit target.
Ms. Cabal-Revilla placed this year's income target at P16.1 billion, which could be reached given "the trend of our core businesses that are also exceeding their targets."
She also said the year's profit goal might surpass MPIC's record core net income of P15.6 billion.
"Our consistently strong performance reflects significant volume increases for our core businesses on power, toll roads, and water, bolstered by favorable tariff adjustments and savings resulting from operational efficiencies," said MPIC Chairman, President, and Chief Executive Officer (CEO) Manuel V. Pangilinan in a statement.
"We are also realizing the fruits of strategic investments in the power generation business, and we expect this to continue to be a driver of growth in the future," he added.
The company said that due to the improved results of its core businesses, MPIC saw a 27% increase in contributions from operations mainly driven by the performance of its power generation business and higher water tariff for the water concession.
MPIC's top line for the six-month period rose by 20.9% to P29.37 billion to P24.29 billion in the same period last year.
Its power business, Manila Electric Co. (Meralco), reported a 47% rise in consolidated core net income to P19.2 billion after an increase in contributions from Meralco PowerGen Corp. (MGen).
MGen contributed P6.6 billion, nearly triple from P2.3 billion, on the back of contributions from PacificLight Power Pte. Ltd. and its operating power projects in the Philippines.
Metro Pacific Tollways Corp.'s (MPTC) core net income went up by 7%, which the company described as a "slower growth" due to the higher concession amortization on newly opened roads, financing cost on the Jakarta-Cikampek Elevated toll road acquisition and the delay in toll rate adjustments.
Revenues from tollways rose by 24% to P13 billion on the back of rate increases and traffic growth in the Philippines and Indonesia.
Maynilad Water Services, Inc. booked a 45% higher core net income of P4.4 billion due to lower amortizations that resulted from the extension of its concession period.
Revenues from the water business went up by 19% to P13.3 billion driven by a 2% growth in billed volume and higher effective tariffs.
Ms. Cabal-Revilla said MPIC's other businesses incurred a net loss of P1.2 billion, which mainly came from Light Rail Manila Corp. as its ridership capacity was still below pre-pandemic levels. The tariff rate increase of the Light Rail Transit Line 1 operator was implemented only in the first week of August.
MPIC's healthcare business, Metro Pacific Health Corp., acquired a 95-bed hospital in Polomolok, South Cotabato, and a Level 2, 90-bed hospital in Cavite. The acquisition brings the total number of hospitals under its network to 21.
MARKET LISTINGS
Meanwhile, Ms. Cabal-Revilla said that the company is preparing to list on the stock exchange its other core businesses like Maynilad and MPTC.
"Maynilad we are sure because it is part of their franchise, they are currently preparing. For toll roads they are also, that is why there is a push for us to be able to complete our projects in the pipeline," she said.
"The hospital group is also studying [its listing], given that they also want to be able to expand to more hospitals," she added.
Maynilad President and CEO Ramoncito S. Fernandez said that the company is planning to conduct its maiden offering by 2025, at the earliest.
"The franchise calls for a minimum of 30% of our shares being offered to the public. As for the size, we have a lot of financial advisors looking at it today and there is no indication yet on what the valuation would be," Mr. Fernandez said.
"But definitely it's going to be in the ballpark of where the water industry is today," he added.
Additionally, MPTC President and CEO Rogelio L. Singson said the company is planning to conduct its initial public offering ahead of Maynilad.
"Depending on how fast we get our projects done," Mr. Singson said on the listing schedule, adding that "our current struggles" revolve around completing existing projects.
MPIC shares rose by 1% or five centavos to P5.05 apiece on Monday.
MPIC is one of the three key Philippine units of Hong-Kong based First Pacific Co. Ltd., the others being Philex Mining Corp. and PLDT Inc.
Hastings Holdings, Inc., a unit of PLDT Beneficial Trust Fund subsidiary MediaQuest Holdings, Inc., has a majority share in BusinessWorld through the Philippine Star Group, which it controls. — Adrian H. Halili