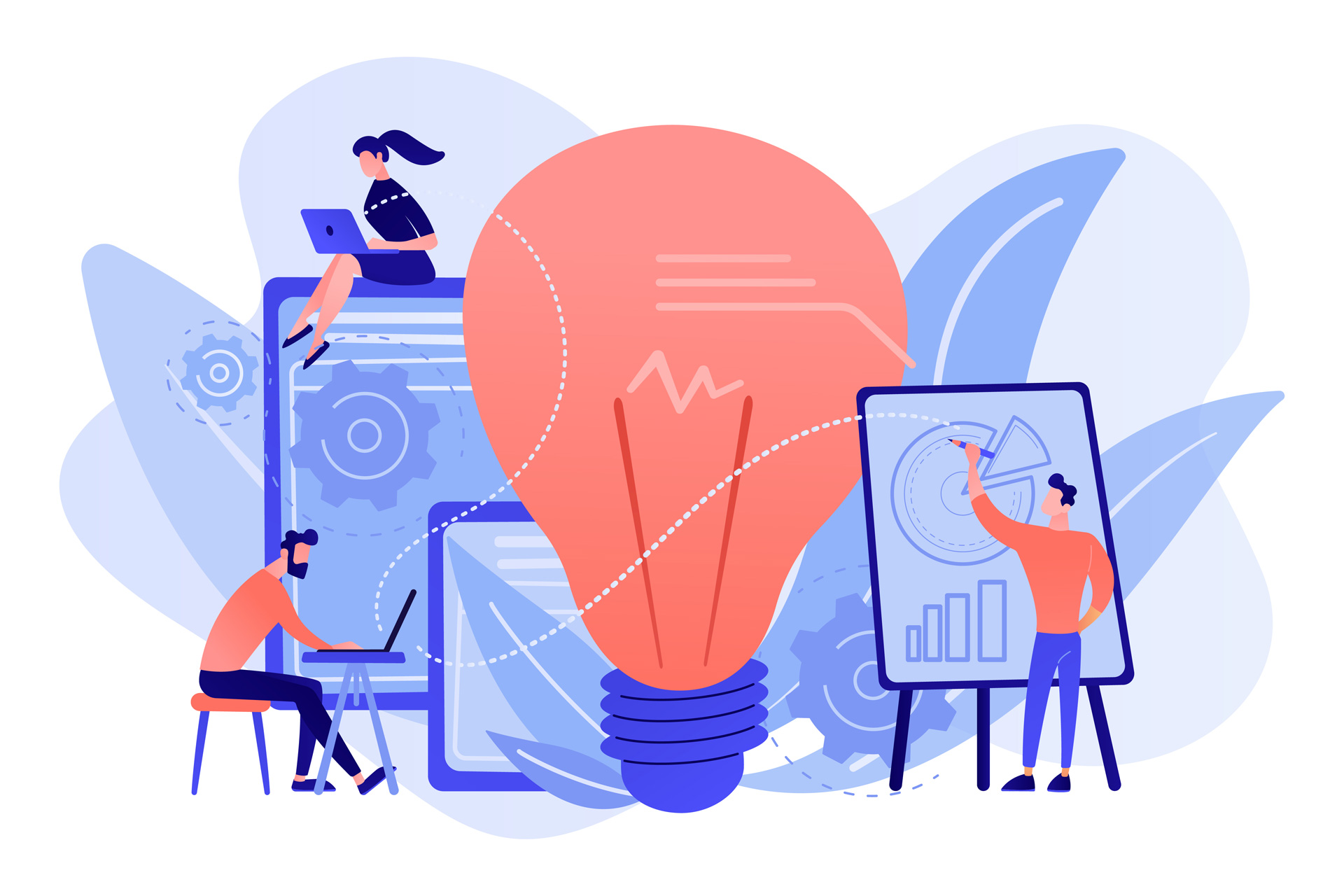 The year 2022 was tough, said four startup CEOs interviewed by BusinessWorld. Navigating their way to calmer waters, they said in separate Dec. 27 e-mails, entailed maintaining a bootstrapped mentality, seeking guidance from mentors, and stepping out of one's comfort zone. 
A BOOTSTRAPPED MENTALITY 
Investors had a wait-and-see approach to their investment decisions as a result of the global recession, said Dennis J. Velasco, founder and CEO of Prosperna, an online store builder for Philippine micro, small, and medium enterprises (MSMEs). Everyone in the ecosystem was likewise figuring out how to navigate "these economic times." 
 
"Our funding strategy has always been to maintain a bootstrapped mentality which centers around three pillars: manage growth investments with a clear line of sight to profitability; measure and inspect everything; and deliver measurable value," he said. 
The first pillar, Mr. Velasco explained, meant having every investment – whether it be for product or marketing – be cash-flow positive within 90 days. This also meant having brief weekly meetings to discuss key performance indicators, to be able to measure value and "align everyone's objectives to the acquisition, activation, and retention of customers." 
A second challenge is finding the right talent, which the company manages by identifying people who "have the potential to be great" at the recruitment stage, and including training and development as part of its strategy. 
 
"There's not an abundance of people who have 'been there and done that.' In Silicon Valley, you could just go down to the corner bar for happy hour and build a team with lots of experience by the end of the night," Mr. Velasco said. 
Prosperna, he added, has grown to over 6,000 customers (including Cookiedudeph.com, TheBootArtillery.com, and Parasolymar.com) in 2022 versus about 1,700 customers the previous year. 
GROWTH-RELATED DECISIONS 
Offering a platform for cross-border trade and fulfillment services, 1Export had to make a lot of growth-related decisions in 2022, according to its founder and CEO Anna Melissa G. Nava.
These decisions, she shared, were on country expansion, operating cost reduction, and revenue growth — "to a point where it's sustainable with our operating expenses." 
She said, "2022 was a year where we had to make choices about our growth. Growth in terms of scaling up or managing cash flows; growth in terms of doubling down on the Philippines, or opening in a new country; growth in terms of getting out of your comfort zone or doing things you have never done before."  
Ms. Nava said that, had the team decided not to grow, they would still be in the same comfortable spot.  
"We look back at where we were a year before and realize how far we've come — not just in terms of the business and operations, but also how much our people grew in terms of overcoming challenges," she added. "And for this, we are extremely thankful." 
The company is now in 60 markets, up from 24 markets in 2021. It has also expanded to Indonesia in 2022 with an eight-person headcount, and has revenue growth of over 100%. 
ADVICE OF MENTORS AND CO-FOUNDERS  
For Don Pansacola, it was the increasing complexity of business operations as NextPay scaled up that yielded the year's most significant hurdle. 
"It can be really tough coordinating among people who have their own strengths, weaknesses, communication styles, and specializations," said the co-founder and CEO of the digital banking suite for small Filipino businesses.  
Every added stage of complexity, he said, "brings about an exponential increase for high-level coordination and communication (a.k.a. 'coordination tax'), which I've had to learn how to work with." 
As NextPay grew, Mr. Pansacola's role evolved from coding, to managing the company app, to managing the servers and operations, to managing the people who manage the servers and operations, and then finally to managing the systems that manage people.  
Seeking guidance from mentors and other co-founders helps one overcome challenges, he said. One such mentor's advice Mr. Pansacola has imbibed is the clear definition of roles and responsibilities within a team. 
"This will help ensure that everyone knows what is expected of them and can work effectively without duplicating effort or stepping on each other's toes," he said, noting that while "this sounds generic and sometimes obvious, sometimes it takes someone you trust and admire to actually say it for it to really sink in." 
"By learning from their experiences and seeking out their advice, we've been able to overcome these challenges and keep growing," he added. 
NextPay has had an over 200% increase in transactions in 2022 vis-a-vis 2021. It has had over P2.5 billion worth of transactions processed since its launch in 2020. 
KEEPING THE FAITH TO SNAG POTENTIAL DEALS 
Nanotronics, Inc.'s most daunting obstacle is funding, its co-founder and CEO Jerome O. Palaganas explained, because developing its minimum viable product necessitates having its own laboratory and equipment. 
The deep tech startup was funded by the Department of Science and Technology Philippine Council for Industry, Energy and Emerging Technology Research and Development (DOST PCIEERD) in 2017 for pioneering the production of nanocellulose crystal, which is derived from indigenous crops, and which can be used in various industries. 
"It is CAPEX [capital expenditure]-intensive right at the very beginning," Mr. Palaganas said.  
The company has identified local packaging as a market where it can make an impact on customers and the environment. Nanotronics, Inc., however, needs to "conduct R&D [research and development] if we wish to come up with a response to the plastic waste problem." 
At present, it has three material solutions which it is testing with partners in the packaging industry.  
"These latest products… have sparked interests in clients," said Mr. Palaganas. "We look forward to closing the deal with and increase our revenue stream, for us to further grow Nanotronics and achieve business sustainability." — Patricia Mirasol
Tips for startups on their way to scaling up their business 
As told to BusinessWorld by Carlo C. Calimon, startup mentor and president and co-founder of StartUp Village, a startup incubator and accelerator:  
1. Continue to listen to your customer.  
The challenge companies face as they scale up is that they become detached from their customers. There is a tendency to forget that their business' success is dependent on the value proposition that their customers appreciate and are willing to pay for. 
2. Continue to innovate.  
Your past success does not mean continued success; it will not necessarily be the basis of your future success. Companies that remain relevant continue to push the boundaries of innovation while constantly thinking of ways to a.) remain relevant to their customers, and, b.) develop new customer bases.  
3. Keep your eye on the prize, not on the money.  
It's not about the money… it is definitely about investor money. It's about growing the business to help create value for other people. Helping create value for customers will naturally lead to the cash. Do not lose track of your core and your vision.   
4. Give back.  
Once you achieve a degree of success, pay it forward. The Philippine startup ecosystem needs all the help it can get. Whether it's by investing or mentoring, share your success.