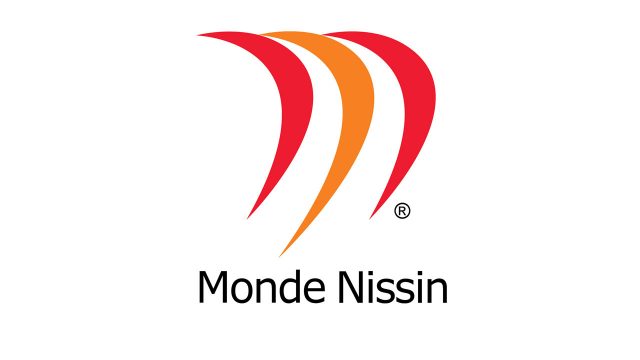 By Keren Concepcion G. Valmonte, Reporter
MONDE Nissin Corp. has increased its efforts on putting health and sustainability as the focus for its product development and innovation plans, the company's president told BusinessWorld at the third episode of its Crisis Insights from Philippine Tycoons series.
"Our ramped-up research and development is focused on new product development that is aligned with our aspirations for sustainability and health for customers and for the planet," said Betty T. Ang, president and director of Monde Nissin.
The company saw "significant progress" in several of its long-term growth plans in production capacity, new product developments, and brand awareness initiatives.
It will be expanding the lines for the production of its "healthy" Lucky Me! Noodles, which now uses high-speed airflow technology to reduce the oil content in the product by 70%. This is said to make the product healthier and more sustainable, while maintaining taste and texture.
"We believe our healthy Lucky Me! noodles will provide a unique value proposition to our consumers," Ms. Ang said.
Meanwhile, the company is working on creating new products and expanding marketing initiatives for its meat alternatives brand. Quorn Foods is available in the US and the UK — where it is said to be the leading brand with a 28% retail market share by value as per OC&C Strategy Consultants — and 21 other countries.
"With our quick service restaurant strategy, we are in discussions with a number of many global and regional players in many different markets across Europe and Asia," Ms. Ang said.
In the UK, Quorn Foods has inked partnerships with fastfood restaurants such as KFC, Greggs, Costa, and Pizza Hut. Meanwhile, in the US, it has partnered with Hooters for "unreal wings."
The company is working on adapting the preferred taste of the new markets Quorn plans to penetrate. Compared to its global competitors, the selling price of Quorn products is also said to be lower.
"We understand that to grow the overall market, we need the taste, texture, and price to be competitive with traditional meat," Ms. Ang said.
"With our scale and innovation, we will be more efficient in providing better and tastier products," she added.
Monde Nissin's near-term growth hinges on its in-home products, such as its Lucky Me! Noodles and brands under Mama Sita's. Its international and export business is also experiencing strong growth.
Meanwhile, the company also hopes to see better policies on environmental sustainability in the Philippines, expressing concern over the health of people and the planet.
"We do hope to see policies driving positive practices and discouraging unsustainable practices. We hope to see policies to better address environmental issues, for example, the mitigation of plastic waste and the reduction of emission of greenhouse gases," Ms. Ang said.
Monde Nissin plans to offset its plastic tonnage locally for its big brands. It hopes to use 100% renewable energy in its plants by 2022. On Wednesday, its shares at the stock exchange went up by 4.05% or 74 centavos to close at P19 each.