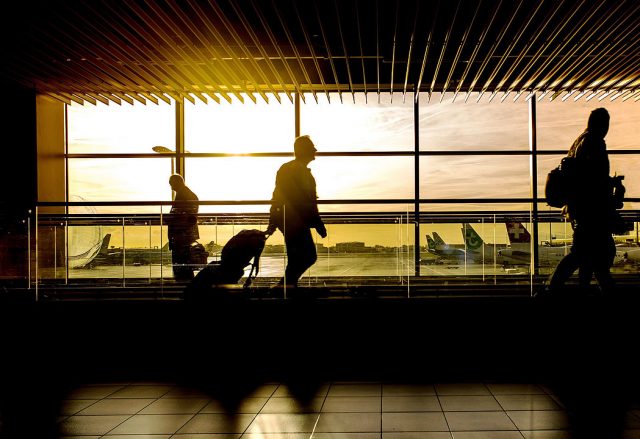 THE Philippines' three major airlines said they have vaccinated at least 90% of their flight crews, as they wait for tight travel restrictions to be eased.
Low-cost carrier Philippines AirAsia said in a statement on Tuesday that its flying crew is now "a hairline" towards achieving a 100% coronavirus disease 2019 (COVID-19) inoculation rate, with 98% of them vaccinated.
It said 106 out of 109, or 98%, of the airline's pilots have been vaccinated against COVID-19.
"Meanwhile, 92% of the guest services (check-in counter and boarding gate staff) and 100% of the ramp agents have received their vaccine shots," Philippines AirAsia added.
AirAsia Group Chief Executive Officer Anthony Francis "Tony" Fernandes said the acceleration of vaccine rollouts in all the key markets of the airline group is setting it up "for a strong return to the skies."
Philippines AirAsia, citing its recent survey, said 91.4% of its passengers "feel more comfortable flying with fully vaccinated crew."
Meanwhile, Cebu Pacific said on Monday that 95% of its flying crew are already vaccinated.
Cebu Pacific is "on track to completing its employee inoculation by October this year," the budget carrier said in a statement.
"To date, 93% of [Cebu Pacific's] total work force has been inoculated," it added.
Flag carrier Philippine Airlines said: "As of Aug. 31, 90% of our flight crew (pilots and cabin crew) are fully vaccinated, while 91% of our ground staff are fully vaccinated."
Philippine Airlines is hoping to complete its employee vaccination "by end-September."
CEBU PACIFIC RESUMES HK FLIGHTS
Cebu Pacific also announced on Tuesday that it will resume its direct flights to Hong Kong from Manila starting Sept. 1.
"The carrier intends to fly six times weekly (daily except Saturdays) for the month of September," it said in a statement.
Passengers need to present a negative COVID-19 test result conducted within 72 hours prior to the scheduled time of departure.
Cebu Pacific's move comes after Hong Kong banned Philippine Airlines from operating passenger flights between it and Manila after three of the seven imported coronavirus cases were found to have come from Manila via the flag carrier's flight PR300.
"There is latent travel demand, and we remain cautiously optimistic as we boost operations where it is needed most. We continue to listen to our passengers, and we do all that we can to address their needs while we remain committed to prioritize everyjuan's health and safety," said Xander Lao, chief commercial officer at Cebu Pacific. — Arjay L. Balinbin