Seven Filipinos recognized in 'Forbes 30 Under 30 Asia' 2023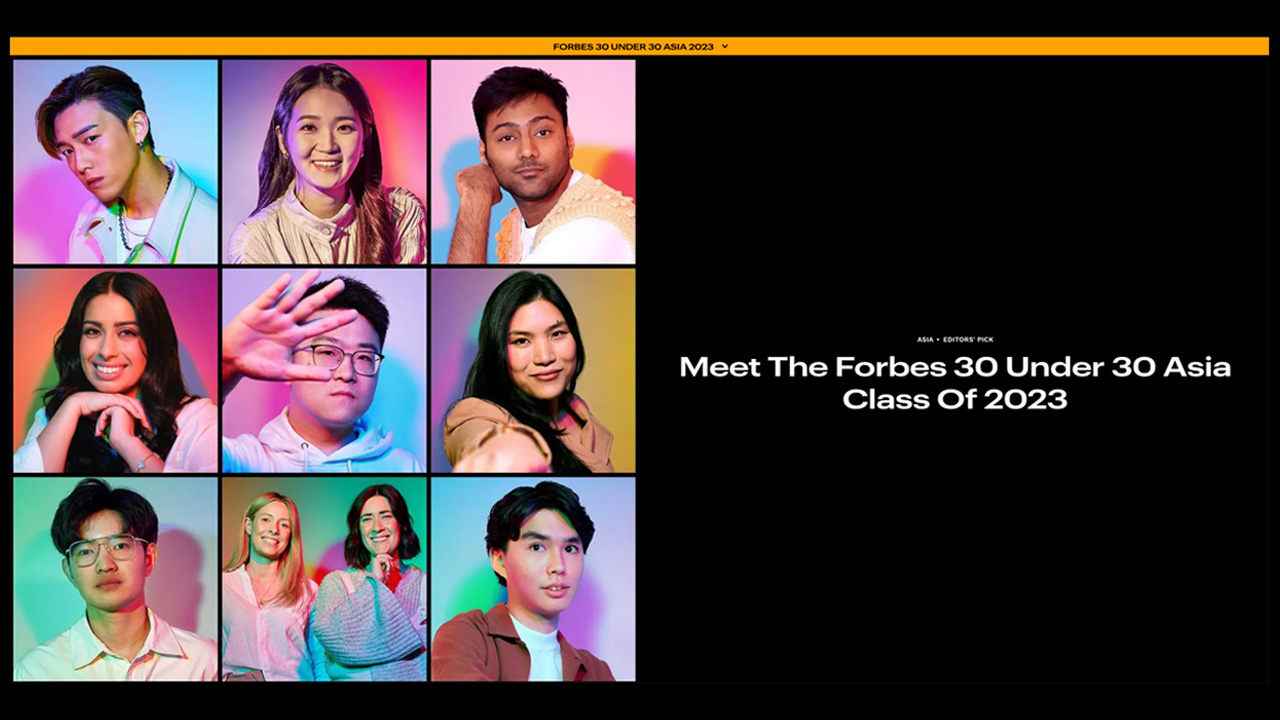 SEVEN Filipinos made it to this year's Forbes 30 Under 30 Asia list, which features young entrepreneurs, trailblazers, and innovators in Asia and Australia under the age of 30.
The Filipinos in the eighth edition of the list are:
Aaron Villegas, co-founder of finance tracker app Lista;

Isabel Sicat, co-founder of sustainable high fashion brand Toqa;

David Marquez, co-founder of delivery platform Shipmates; and 

Rui Aguiar, King Alandy Dy, Jeff Tan, and Jig Young, co-founders of supply chain automation start-up Expedock
"Despite a challenging year marked by global economic uncertainty and a drop in VC (venture capital) funding, this year's Forbes 30 Under 30 Asia entrepreneurs continued to innovate and thrive," Rana Wehbe Watson, Forbes 30 Under 30 Asia editor, said in the release.
The three hundred were selected out of over 4,000 submissions to Forbes Asia, which also gets recommendations from industry veterans. 
There are 30 notable honorees for each of the 10 categories: The Arts (Art & Style, Food & Drink), Entertainment & Sports, Finance & Venture Capital, Media, Marketing & Advertising, Retail & Ecommerce, Enterprise Technology, Industry, Manufacturing & Energy, Healthcare & Science, Social Impact, and Consumer Technology. 
Judging criteria include funding and/or revenue, social impact, scale, inventiveness, and potential. 
Ranging from startup founders to artists, athletes, and scientists, it's their "collective creativity and determination" that inspires optimism, according to Ms. Watson.
Others featured in the list for 2023 are K-pop girl bands Le Sserafim and NewJeans; Thai actor Metawin Opasiamkajorn; content creator Wonjeong Seo; mental health advocate Chan Sheung Yee; Hayden Marks, whose Melbourne Bushfood products feature Australia's native ingredients; Chinese film director Chen Jianying who won the Golden Palm Award at the 75th Cannes Film Festival; Mayank Kale and Amrit Singh, cofounders of Loop Health; and Lester Li, founder of Singapore's King of Fried Rice. 
The average age of Asia's under 30s list is 27 years. Collectively, they have reached a total funding of over $1.6 billion and have more than 220 million social media followers.

Twenty countries and territories were represented for this year's Asia Pacific list. India came out on top with 75 honorees, followed by China with 34 and Japan with 33. —Brontë H. Lacsamana