Treasury bill, bond yields to track secondary mart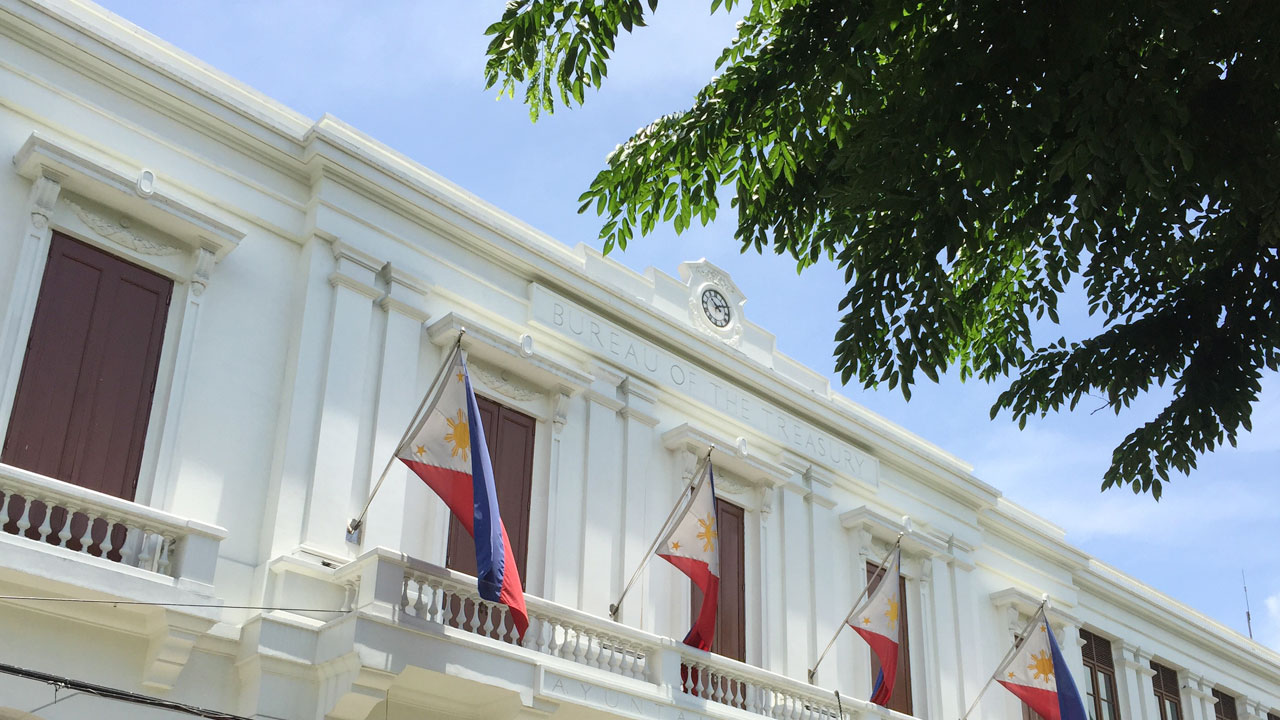 RATES of Treasury bills (T-bills) and bonds on offer this week could track secondary market yield movements following US Federal Reserve Chair Jerome H. Powell's speech at the Kansas City Jackson Hole Economic Policy Symposium over the weekend.
The Bureau of the Treasury (BTr) will auction off P15 billion in T-bills on Tuesday, or P5 billion each in 91-, 182- and 364-day papers.
On Wednesday, it will offer P30 billion in reissued 10-year Treasury bonds (T-bonds) with a remaining life of five years and four months.
T-bill rates may track the decline seen in secondary market rates due to lower global crude oil prices recently, Rizal Commercial Banking Corp. Chief Economist Michael L. Ricafort said in a Viber message.
At the secondary market on Friday, the 91-, 182-, and 364-day T-bills went down by 1.27 basis points (bps), 0.03 bp, and 2.42 bps week on week to end at 5.7522%, 5.9993%, and 6.3043% respectively, based on the PHP Bloomberg Valuation Service Reference Rates data published on the Philippine Dealing System's website.
The 10-year bond also inched down by 3.02 bps week on week to end at 6.5225% as the market awaited signals from Mr. Powell's speech on Friday, Mr. Ricafort said.
The Fed may need to raise interest rates further to cool still-too-high inflation, Mr. Powell said on Friday, promising to move with care at upcoming meetings as he noted both progress made on easing price pressures as well as risks from the surprising strength of the US economy, Reuters reported.
While not as hawkish a message as he delivered this time a year ago at the annual Jackson Hole Economic Policy Symposium, Mr. Powell's remarks still delivered a punch, with investors now seeing one more rate hike by yearend more likely than not.
The Fed raised interest rates by 25 bps last month, bringing its benchmark overnight rate to a range between 5.25% and 5.5%. It has hiked rates by a cumulative 525 bps since it began its tightening cycle in March last year.
The Federal Open Market Committee will meet on Sept. 19-20 to review policy.
Another lead for this week's auctions would be the release of the September borrowing plan, a trader added in an e-mail.
The BTr has so far raised P118.32 billion out of its P225-billion program for this month — P79.385 billion via T-bonds and P38.935 billion through T-bills.
Last week, the Treasury raised P15 billion as planned via the T-bills it auctioned off as total bids reached P42.991 billion or more than twice the amount on offer.
Broken down, the Treasury made a full P5-billion award of the 91-day T-bills as tenders for the tenor reached P18.164 billion. The average rate of the three-month paper went down by 3.3 bps week on week to 5.671%, with accepted rates ranging from 5.643% to 5.69%.
The government also raised P5 billion as planned from the 182-day securities as bids for the tenor reached P10.495 billion. The average rate for the six-month T-bill was at 5.986%, rising by 4.1 bps, with accepted rates at 5.9% to 6.1%.
Lastly, the BTr borrowed the programmed P5 billion via the 364-day debt papers as demand stood at P13.882 billion. The average rate of the one-year T-bill likewise inched up by 0.9 bp to 6.334%. Accepted yields were from 6.25% to 6.35%.
Meanwhile, the reissued 10-year bonds to be offered on Wednesday were last auctioned off on July 12, 2022, where the government raised P35 billion as planned at an average rate of 6.76%. — A.M.C. Sy with Reuters