T-bill, bond yields likely to inch higher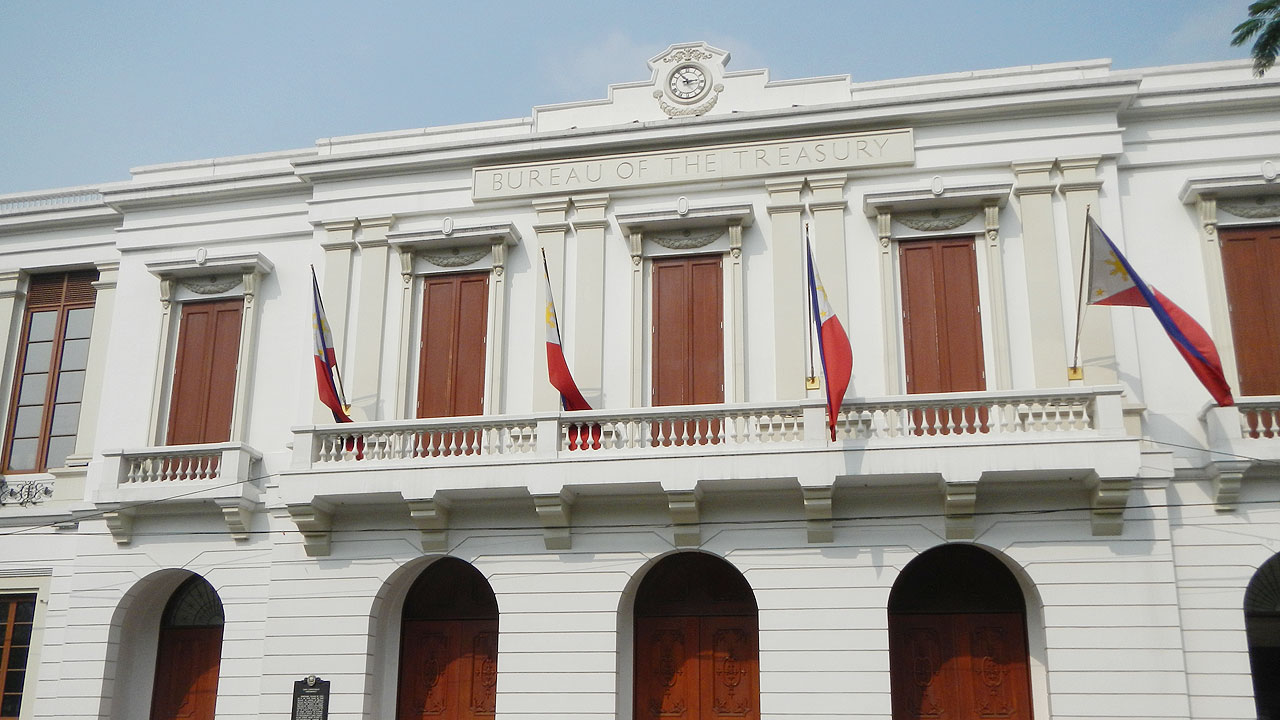 RATES of Treasury bills (T-bills) and bonds on offer this week could rise slightly after the Bangko Sentral ng Pilipinas (BSP) kept borrowing costs unchanged last week but said it is ready to raise rates if needed amid upside risks to inflation.
The Bureau of the Treasury (BTr) will auction off P15 billion in T-bills on Tuesday, or P5 billion each in 91-, 182- and 364-day papers.
On Wednesday, it will offer P30 billion in reissued 20-year Treasury bonds (T-bonds) with a remaining life of 15 years and five months.
T-bill and T-bond rates may inch up after the central bank held its key rate at its policy meeting last Thursday, Rizal Commercial Banking Corp. Chief Economist Michael L. Ricafort said in a Viber message.
"The 15-year auction [this] week will likely fetch a rate between 6.75%-6.9% as investors will likely ask a steep premium given what seems a long pause ahead of us," a trader added in an e-mail.
The BSP kept its benchmark interest rates steady for a third straight meeting on Thursday, but signaled that it is prepared to resume tightening if needed amid risks to inflation.
The Monetary Board left its overnight reverse repurchase rate unchanged at a near 16-year high of 6.25%, as expected by 13 economists in a BusinessWorld poll. Interest rates on the overnight deposit and lending facilities were maintained at 5.75% and 6.75%, respectively.
The BSP has raised borrowing costs by 425 basis points (bps) from May 2022 to March 2023 to tame inflation.
BSP Governor Eli M. Remolona, Jr. said after the meeting on Thursday that the BSP is "ready to tighten" if necessary, as it keeps a close eye on developments that may impact inflation.
The Monetary Board will hold its next policy meeting on Sept. 21.
Mr. Ricafort added that the yields could also rise after the central bank raised its inflation forecasts to 5.6% from 5.4% for 2023, 3.3% from 2.9% for 2024, and 3.4% from 3.2% for 2025.
Headline inflation eased for the sixth consecutive month to 4.7% in July from 5.4% in June, bringing the seven-month average to 6.8%, well above the BSP's 2-4% target for the year.
At the secondary market on Friday, the 91- and 182-day T-bills went down by 9.26 bps and 5.55 bps week on week to end at 5.7649% and 5.9996%, respectively, based on the PHP Bloomberg Valuation Service Reference Rates data published on the Philippine Dealing System's website.
Meanwhile, the 364-day T-bills inched up by 5.28 bps to end at 6.3285%
The 20-year bond inched down by 1.54 bps week on week to end at 6.6839%.
Last week, the BTr raised just P12.185 billion via the T-bills it auctioned off, short of the P15-billion program, even as total bids reached P40.435 billion or more than two times the amount on offer.
Broken down, the Treasury made a full P5-billion award of the 91-day T-bills as tenders for the tenor reached P16.307 billion. The average rate of the three-month paper rose by 10.6 bps to 5.704%, with accepted rates ranging from 5.648% to 5.740%.
Meanwhile, the government raised just P3.83 billion from the 182-day securities out of the planned P5 billion despite bids for the tenor reaching P13.36 billion. The average rate for the six-month T-bill was at 5.945%, inching down by 4.5 bps, with accepted rates at 5.9% to 6%. 
The BTr also borrowed just P3.355 billion via the 364-day debt papers out of the P5-billion program, even as demand reached P10.768 billion. The average rate of the one-year T-bill went up by 3.1 bps to 6.325%. Accepted yields were from 6.3% to 6.35%.
Meanwhile, the reissued 20-year bonds to be offered on Wednesday were last auctioned off on Nov. 28, 2019, where the government raised just P12.271 billion out of the P20-billion program. The bonds were awarded at an average rate of 5.341%.
The BTr wants to raise P225 billion from the domestic market this month, or P75 billion via T-bills and P150 billion via T-bonds.
The government borrows from local and foreign sources to help fund its budget deficit, which is capped at 6.1% of gross domestic product this year. — A.M.C. Sy with Reuters