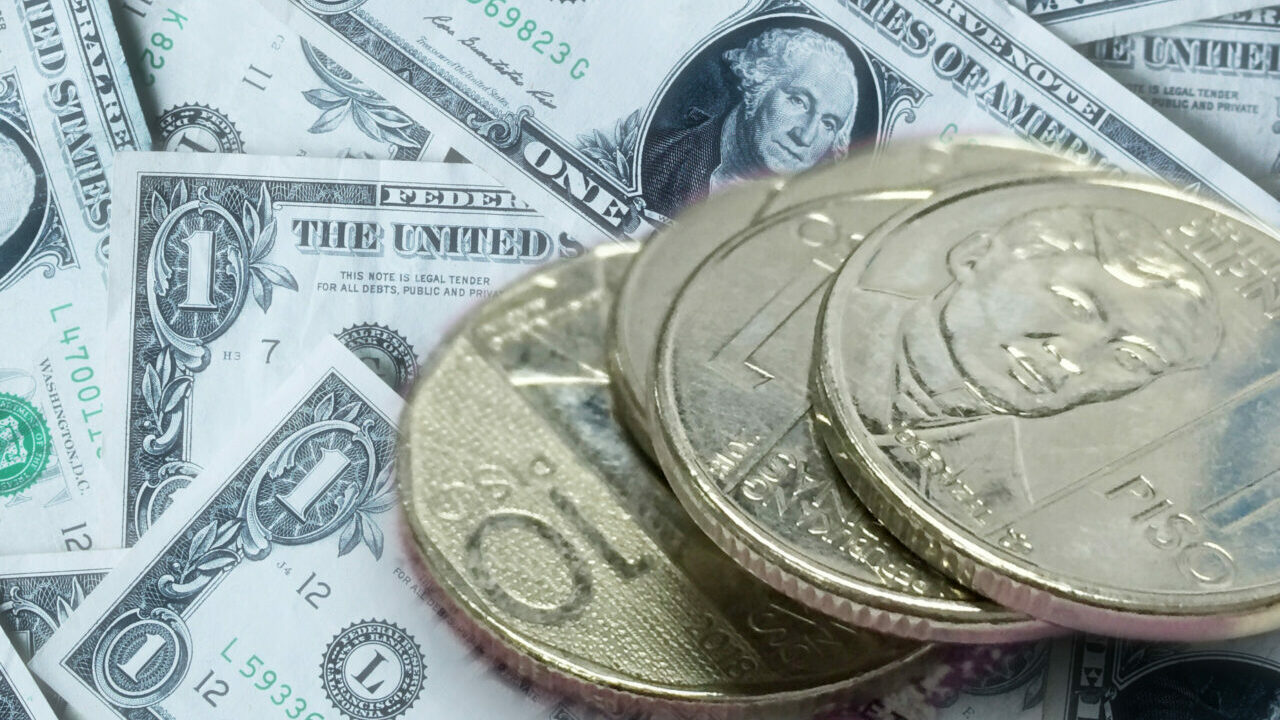 THE PESO weakened against the dollar on Monday as discussions regarding the US debt ceiling stalled over the weekend.
The local currency closed at P55.82 versus the dollar on Monday, down by 15 centavos from Friday's P55.67 finish, data from the Bankers Association of the Philippines showed.
The local unit opened Monday's session flat at P55.67 per dollar. Its worst showing for the day was at P55.84, while its intraday best was at P55.65 versus the greenback.
Dollars traded inched up to $981.5 million on Monday from the $979.6 million recorded on Friday.
"The peso weakened from market caution amid reports that the US debt ceiling negotiations have stalled anew during the weekend," a trader said in an e-mail.
The peso was dragged down by a stronger dollar last week after House Republican negotiators walked out of the meeting discussing the debt ceiling on Friday, Rizal Commercial Banking Corp. Chief Economist Michael L. Ricafort said in a Viber message.
US President Joseph R. Biden, Jr. and House Republican Speaker Kevin McCarthy were set to meet to discuss the debt ceiling on Monday, after the two leaders held a phone call on Sunday as the president flew back to Washington that both sides described as positive, Reuters reported.
Less than two weeks remain until June 1, when the Treasury department has warned that the federal government could be unable to pay all its debts, a deadline US Treasury Secretary Janet Yellen reaffirmed on Sunday. A failure to lift the debt ceiling would trigger a default that would cause chaos in financial markets and spike interest rates.
The dollar was steady against the euro and yen on Monday, as US debt ceiling negotiations were set to resume and after Federal Reserve Chair Jerome H. Powell indicated he favors a meeting-by-meeting approach when it comes to future policy moves.
The greenback was down 0.1% at 137.85 yen to start the week, having snapped a six-day winning streak on Friday, pulling back from a six-month peak.
For Tuesday, the trader said the peso could depreciate further against the dollar on expectations of hawkish comments from Fed officials.
The trader sees the peso moving between P55.70 and P55.95 per dollar, while Mr. Ricafort sees it trading from P55.70 to P55.90. — AMCS with Reuters