Peso inches up vs dollar even as banking sector concerns remain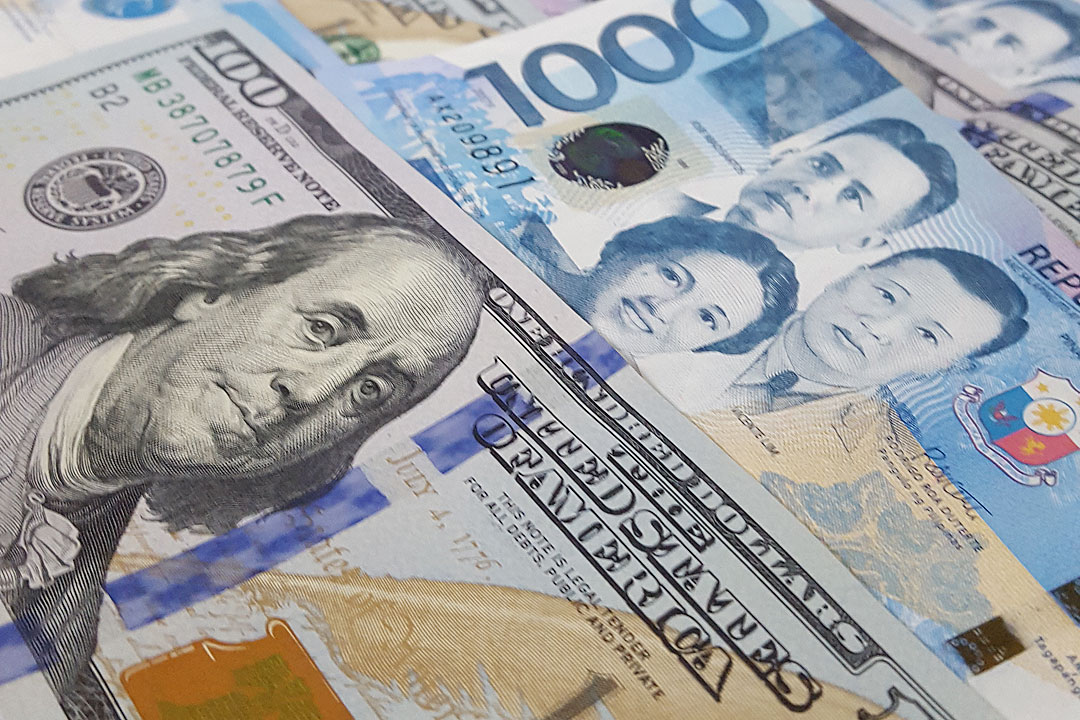 THE PESO inched higher against the dollar on Monday after mostly moving sideways due to worries over global banks.
The local currency closed at P54.675 versus the dollar on Monday, rising by 3.5 centavos from Friday's finish of P54.71, data from the Bankers Association of the Philippines' website showed.
The peso opened Monday's session at P54.65 per dollar. Its intraday best was at P54.58, while its worst showing was at P54.70 against the greenback.
Dollars traded went down to $861.05 million on Monday from the $880 million recorded on Friday.
"The peso appreciated amid growing concerns over the global economy following downbeat reports from First Republic Bank and Credit Suisse," a trader said in an e-mail.
Over the weekend, UBS said that it will pay 3 billion Swiss francs ($3.23 billion) for Credit Suisse and assume up to $5.4 billion in losses, Reuters reported.
Meanwhile, S&P Global Ratings cut down First Republic Bank's credit rating three notches in four days to "BB-plus," from its former "A-minus" credit rating.
The credit rater said the lender's recent $30-billion deposit infusion from 11 big banks may not solve its liquidity problems.
Moody's Investors Service also downgraded First Republic to junk status on Friday.
The peso was also supported by the drop in oil prices to a 15-month low as well as a weaker dollar, Rizal Commercial Banking Corp. Chief Economist Michael L. Ricafort said in a Viber message.
Brent crude futures for May settlement fell $2.32 or 3.2% to $70.65 a barrel at 0710 GMT.
US West Texas Intermediate crude for April delivery was at $64.59 a barrel, down $2.15 or 3.2%.
Meanwhile, the US dollar index — which measures the currency against six major peers, including the yen and euro — was flat at 103.80 on Monday, stabilizing following last week's 0.7% slide.
For Tuesday, the trader expects the peso to move between P54.55 and P54.75 per dollar on Tuesday, while Mr. Ricafort gave a forecast range of P54.60 to P54.80. — A.M.C. Sy with Reuters