BTr partially awards T-bill offer as rates rise on tightening bets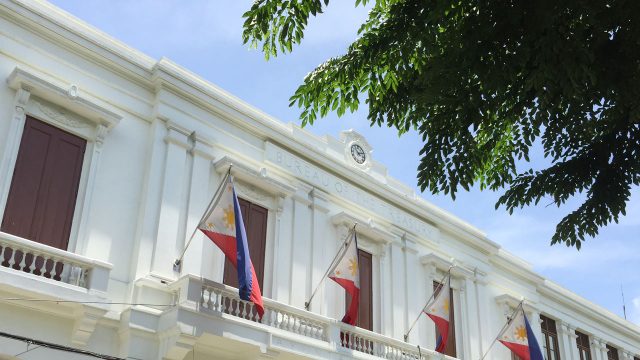 THE GOVERNMENT partially awarded the Treasury bills (T-bills) it offered on Monday as investors wanted higher yields, with the Bangko Sentral ng Pilipinas (BSP) and the US Federal Reserve expected to raise borrowing costs further this year due to rising inflation.
The Bureau of the Treasury (BTr) raised just P14 billion via the T-bills it auctioned off on Monday even as total tenders reached P29.68 billion, nearly double the P15-billion offer.
Broken down, the BTr raised P5 billion as planned through the 91-day T-bills, with total bids reaching P12.33 billion. The average rate of the tenor went up by 13.2 basis points (bps) to 1.572% from the 1.44% seen last week.
The government also made a full P5-billion award of its offer of 182-day T-bills as tenders reached P15.02 billion. The average rate of the six-month tenor went up by 10 bps to 1.934% from the 1.834% fetched at last week's auction.
Meanwhile, the Treasury partially awarded its offer of one-year securities, raising just P3.924 billion out of the P5-billion program even as the tenor attracted P6.84 billion in bids. The average rate of the one-year T-bill went up by 2.8 bps to 2.325% from the 2.297% seen at the previous auction, where it made a full award.
At the secondary market prior to Monday's auction, the 91-, 182- and 364-day T-bills were quoted at 1.4863%, 1.8785%, and 2.1071%, respectively, based on the PHP Bloomberg Valuation Reference Rates published on the Philippine Dealing System's website.
National Treasurer Rosalia V. de Leon said in a Viber message to reporters that the government made a partial award of its T-bill offer as rates climbed on expectations of further tightening from the BSP and the Fed.
Ms. De Leon said with US inflation being persistently high, this may cause the Fed to fire off a more aggressive rate increase at its June 14-15 meeting.
A trader said in a Viber message that faster Philippine inflation and the Fed's policy meeting this week caused investors to ask for higher rates.
The US consumer price index increased by a faster-than-expected 8.6% last month, the largest year-on-year increase since December 1981, according to US Labor department data released on Friday, showing inflation has yet to peak.
This caused renewed bets of aggressive action from the Fed that could dampen growth prospects for the world's largest economy.
The US central bank kicked off its tightening cycle with a 25-bp increase in March followed by a 50-bp hike last month as inflation continued to reach multi-year highs.
Meanwhile, at home, Monetary Board member and incoming BSP chief Felipe M. Medalla said in a Bloomberg interview last week that they are "almost" sure to hike at their June 23 meeting and there is also a "90% chance" of another increase at their subsequent review on Aug. 18.
Mr. Medalla said the real question is if an August hike would be the last one for the year and noted decisions beyond this would be data dependent.
Increases worth 25 bps in the Monetary Board's June and August meetings would bring the benchmark rate to 2.75% from 2.25% currently. The BSP began unwinding its pandemic-driven easy policy with a 25-bp hike at its May 19 review.
Headline inflation in May surged by 5.4% year on year from 4.9% in April and 4.1% a year ago. This is the fastest print since the 6.1% seen in November 2018.
Year to date, inflation has averaged 4.1%. This is lower than the central bank's 4.6% forecast but above its 2-4% target for the year.
The BTr wants to raise P250 billion from the domestic market in June, or P75 billion through T-bills and P175 billion via Treasury bonds.
The government borrows from local and external sources to help fund a budget deficit capped at P1.65 trillion this year, equivalent to 7.7% of gross domestic product. — Tobias Jared Tomas