BDO raises P52.7 billion from sustainability bonds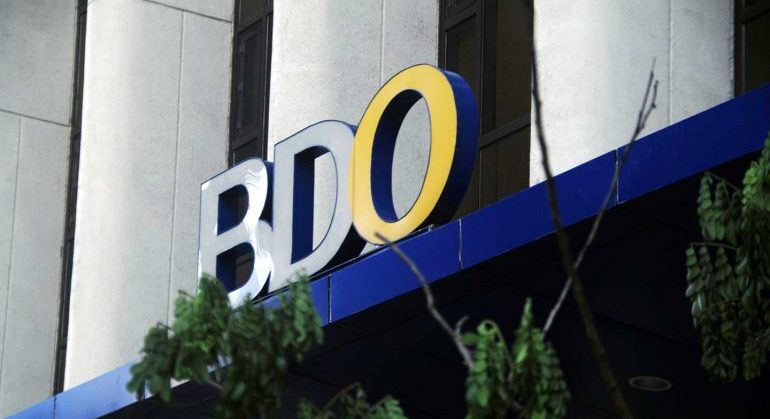 BDO Unibank, Inc. issued P52.7 billion worth of ASEAN sustainability bonds, which it said will serve to diversify its funding sources and finance environmental and social projects that meet the sustainability program's eligibility criteria.
The ASEAN sustainability bonds were heavily oversubscribed after a P5 billion original offer, with strong demand from both retail and institutional investors, BDO said in a statement Friday.
"The net proceeds of the issue are intended to diversify the bank's funding sources, and finance/refinance eligible assets under the bank's Sustainable Finance Framework," BDO said.
Proceeds of sustainability bond issues must go towards financing projects with environmental and social benefits.
The two-year debt comes with a fixed rate of 2.9%, with interest payable quarterly on a 30/360 basis. The bond issue is the third tranche of the BDO's P365-billion bond program.
The offer launched on Jan. 11 and closed Jan. 19, two days ahead of schedule, because of strong demand. Settlement and listing took place Friday.
The bonds were issued in minimum amounts of P500,000 and at increments of P100,000 beyond the minimum.
Standard Chartered Bank was the sole arranger and was also among the selling agents for the issue, alongside BDO and BDO Private Bank. BDO Capital and Investment Corp. advised on the transaction.
BDO's net profit in the third quarter of 2021 declined 10.6% year-on-year to P11.033 billion. Net profit in the first nine months amounted to P32.484 billion, up 95.7%.
BDO shares closed at P134 Friday, up 5.51%. — Luz Wendy T. Noble