Peso may strengthen vs dollar on local data, oil price decline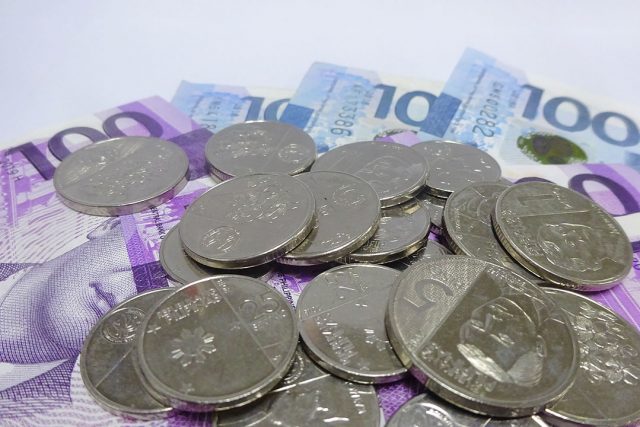 THE PESO may appreciate versus the greenback this week amid a decline in global oil prices and ahead of the release of October budget balance data.
The local unit ended trading at P50.41 per dollar on Friday, depreciating by 18 centavos from its P50.23 close on Thursday, based on data from the Bankers Association of the Philippines.
The local currency also weakened by 56 centavos from its P49.85-per-dollar finish a week earlier.
The peso weakened amid cautious sentiment due to an increase in coronavirus cases in some economies, Rizal Commercial Banking Corp. Chief Economist Michael L. Ricafort said in an e-mail.
Infections are surging in countries including Germany, The Netherlands, Russia, and China, among others, despite their relatively high vaccination rates.
Robust US retail sales data also caused the peso to weaken amid expectations of an earlier rate hike due to its impact on inflation, UnionBank of the Philippines, Inc. Chief Economist Ruben Carlo O. Asuncion said in an e-mail.
The US Commerce department on Nov. 16 said October retail sales went up by 1.7%, which is its largest rise since March. It was the third straight monthly expansion and was better than the 1.4% growth expected by economists polled by Reuters.
Mr. Asuncion said the peso may strengthen this week on prospects of lower oil prices.
Last week, global fuel prices dropped as China released some of its petroleum reserves. Pump prices have been increasing in the past months due to supply chain disruptions and as major oil exporting countries have yet to agree on increasing further their production despite uptick in demand.
Meanwhile, Mr. Ricafort said the market is awaiting the release of the latest budget balance and balance of payments (BoP) data.
The Bureau of the Treasury is expected to release its October cash operations report on Nov. 24. The government's budget deficit widened by 30% to P180.9 billion from a year earlier in September and was also bigger by 49.6% from August as spending outpaced the increase in revenue collection.
Meanwhile, latest central bank data showed the country's BoP position reverted to a deficit of $412 million in September from a $2.104-billion surplus a year earlier and the $1.044-billion surfeit in August.
For this week, Mr. Asuncion gave a forecast range of P50 to P50.55 per dollar, while Mr. Ricafort expects the local unit to move within P50.10 to P50.60. — L.W.T. Noble with Reuters