RCBC joins global initiative to disclose GHG emissions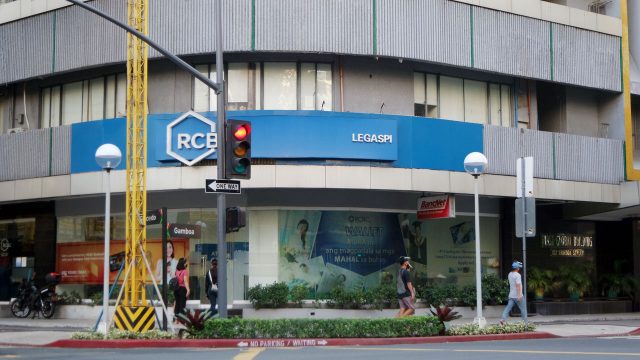 RIZAL COMMERCIAL Banking Corp. (RCBC) has committed to disclose the greenhouse gas (GHG) emissions of projects financed by its loans and investments as part of its sustainability goals.
The Yuchengco-led lender is the first Philippine bank to become a participant of the Partnership for Carbon Accounting Financials (PCAF), RCBC said in a statement on Tuesday. Participants commit to disclose the greenhouse gas emissions of their portfolios within three years after joining.
"The disclosure of GHG emissions is a decisive step for us to understand the climate impact of the businesses that we support. The lower the greenhouse gas emissions, the better for the environment," RCBC President and Chief Executive Officer Eugene S. Acevedo was quoted as saying.
PCAF includes 150 banks and investors globally, with 20 of these from Asia Pacific. Bank of America Corp., Barclays plc, Citibank, and Deutsche Bank AG are among the participants.
RCBC's participation will allow the bank to get baseline data on the greenhouse gas emissions of its portfolio and monitor it over time. This can eventually be used as the basis for emission reduction targets for a proper portfolio mix that is low-carbon and climate-resilient, Mr. Acevedo said.
"This complements our goal to make a positive contribution to society by offering less financing to environmentally harmful enterprises and increasing support for cleaner businesses with less greenhouse gas emissions," he added.
The bank's sustainable loans were around P58 billion as of end-August 2021, making up 10% of its portfolio, it said in an e-mail.
RCBC also said they have already stopped financing new coal-fired projects after first committing to do so in December.
In March, the bank raised P17.87 billion through its offering of fixed-rate 2.5-year and 5.25-year ASEAN sustainability bonds. Part of the proceeds will be used to finance eligible projects under its sustainable finance framework.
The lender's net profit climbed 117.83% to P1.747 billion in the second quarter from P802 million a year earlier, backed by higher net interest income and lower provision for loan losses.
This brought its net income for the first semester to increase by 7% to P3.327 billion from P3.11 billion in the same period of 2020.
RCBC's shares closed at P18.84 apiece on Tuesday, down by 46 centavos or 2.38% from its previous finish. — L.W.T. Noble