Peso to weaken on fears over rising cases of Delta variant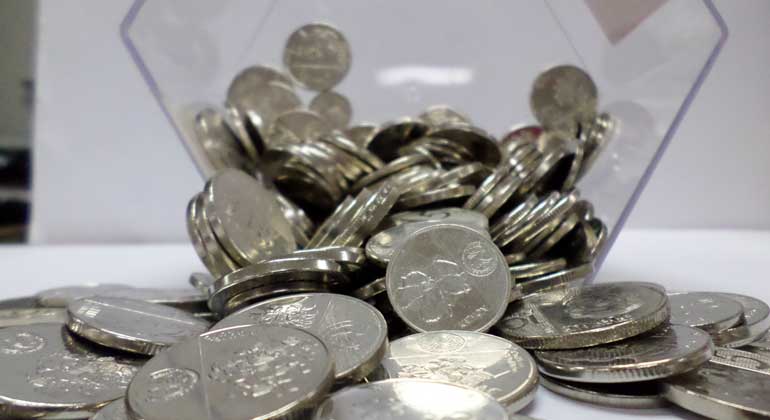 THE PESO may weaken against the dollar this week due to continued worries over the Delta variant of the coronavirus disease 2019 (COVID-19), but sentiment could improve on expectations of slower July inflation as well as positive manufacturing data.
The local unit closed at P49.97 per dollar on Friday, strengthening by 33.5 centavos from its P50.305 finish on Thursday, data from the Bankers Association of the Philippines showed.
It also gained 37 centavos from its P50.34-per-dollar finish on July 23.
The peso climbed as the government tightened restriction measures in Metro Manila, which reduced demand for dollars, Rizal Commercial Banking Corp. Chief Economist Michael L. Ricafort said.
Metro Manila will be under the tightest lockdown level from Aug. 6 to 20, Presidential Spokesperson Herminio L. Roque, Jr. said on Friday, to prevent the further spread of the more infectious Delta variant, which has already sickened 216 in the country as of Thursday, based on data from the Department of Health.
Socioeconomic Planning Secretary Karl Kendrick T. Chua on Friday told reporters that latest estimates show each week in lockdown costs the economy about P105 billion.
The policy meeting of the US Federal Open Market Committee last week also affected peso-dollar trading, UnionBank of the Philippines, Inc. Chief Economist Ruben Carlo O. Asuncion said.
The Fed last week kept interest rates near zero and maintained its asset purchases at $120 billion monthly and said its policy will remain loose until "substantial further progress" is made on employment and inflation.
Fed Chairman Jerome Powell said they had discussions on how to scale back the US central bank's bond buying program but had not decided on the timing.
Mr. Asuncion said the spread of the Delta variant will continue to cloud investor sentiment this week.
Meanwhile, Mr. Ricafort said the market will also be monitoring manufacturing and inflation data to be released this week.
IHS Markit will release the July Philippine Manufacturing Purchasing Managers' Index (PMI) on Aug. 2, Monday. In June, the PMI rose to 50.8 from 49.9 in May. This marked the first month since March of a reading beyond the neutral 50 mark that separates contraction from expansion as demand and production increased amid looser restriction measures.
Meanwhile, the Philippine Statistics Authority will report July inflation data on Aug. 5, Thursday.
A BusinessWorld poll of 15 analysts yielded a median estimate of 4% for July headline inflation on the back of lower prices of meat following the easing of import tariffs, which is seen to offset higher costs of oil and other food items.
If realized, this would be the first time inflation would fall within the 2-4% target of the central bank since the 3.5% headline print in December. This would also be slower than the 4.1% pace in June but still faster than the 2.7% logged a year ago.
For this week, Mr. Asuncion gave a forecast range of P50.10 to P50.50 per dollar, while Mr. Ricafort expects the local unit to move within P49.70 to P50.20. — L.W.T. Noble