BPI merger with thrift unit exempted from competition watchdog's review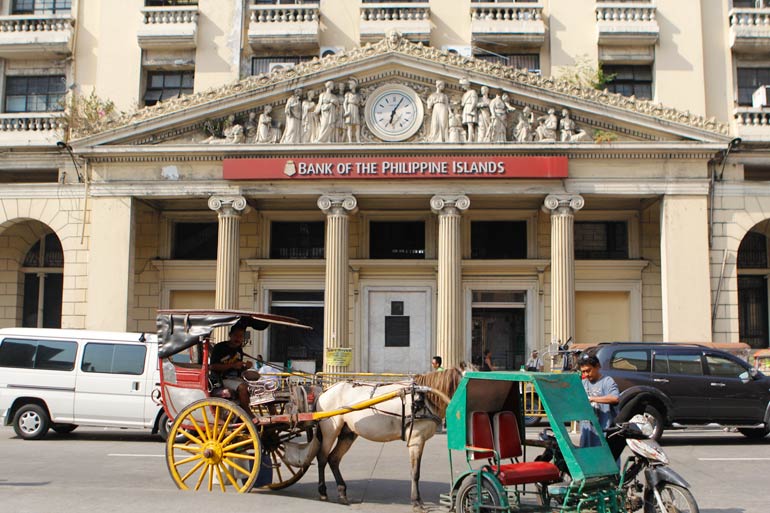 THE PHILIPPINE Competition Commission (PCC) said the planned merger of Bank of the Philippine Islands (BPI) and BPI Family Savings Bank (BFSB) can be exempted from its review as it qualifies as an internal restructuring.
In its response to the banks' request for confirmation of non-coverage from compulsory notification, the PCC said the transaction qualifies as an internal restructuring and is exempt from the requirement, BPI said in a filing on Tuesday.
Companies that engage in mergers and acquisitions are required to notify the PCC for review if these transactions have impact on competition in their respective sectors.
However, BPI said the PCC may still review the merger if necessary.
"PCC also indicated that the acknowledgment is based solely on the facts and circumstances disclosed and shall not prevent the PCC from commencing a motu proprio review of the transaction should the facts turn out to be different than what was represented before the Mergers and Acquisitions Office or PCC," the lender said.
PCC's response regarding the merger comes a week after the Philippine Deposit Insurance Corp. gave its conditional consent for the transaction, saying their approval will be dependent on the view of the Monetary Board.
The Ayala-led lenders still need to secure approval from other regulators, including the Bangko Sentral ng Pilipinas and the Securities and Exchange Commission (SEC), to push through with the merger.
BPI, which will be the surviving entity after the merger, announced its plan to absorb BFSB in January. The plan was approved by a quorum or at least two-thirds of BPI's stockholders in April.
The listed lender said they expect the SEC to approve its Amended Articles of Incorporation for the merger by October. The merger will be effective upon the SEC's issuance of the Certificate of Merger or by Jan. 1, 2022.
Central bank data showed BPI's total assets stood at P1.947 trillion as of end-2020, making it the country's fourth-biggest lender in terms of assets.
Meanwhile, BFSB's total assets totaled P286.299 billion at end-2020.
BPI's net income decreased by 21.64% to P5 billion in the first quarter from P6.381 billion a year earlier. This was pulled down by declining revenues amid a lower net interest income.
The listed lender's shares closed at P85.25 apiece on Tuesday, down by P2.05 or 2.35% from its previous finish. — L.W.T. Noble