Peso sinks on Fed's hawkish shift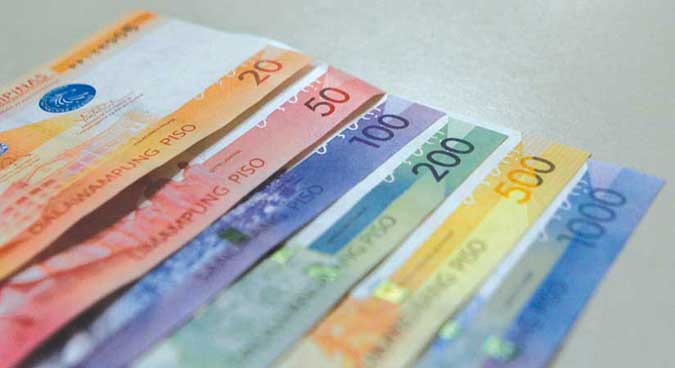 THE PESO depreciated versus the greenback on Monday as players remained cautious after the US Federal Reserve hinted at a possible tightening of its easy monetary policy.
The local unit closed at P48.695 per dollar on Monday, sinking by 26.5 centavos from its P48.43 finish on Friday, based on data from the Bankers Association of the Philippines.
The peso opened the session at P48.48 versus the dollar. Its weakest showing was at P48.725, while its intraday best was at P48.48 against the greenback.
Dollars traded reached $1.338 billion on Monday, higher than the $1.071 billion seen on Friday.
The peso sank following hints from Fed officials that the US central bank could hike rates sooner rather than later, a trader said.
"The peso depreciated significantly as market participants continued to move from the unexpected hawkish shift of the US Federal Reserve," the trader said.
US central bank officials moved their first projected rate increases to 2023 from 2024, with 13 of 18 policy makers foreseeing a "liftoff" in borrowing costs that year and 11 expecting two quarter-percentage-point rate increases. Meanwhile, seven of the officials are even pricing higher rates as early as next year.
Rizal Commercial Banking Corp. Chief Economist Michael L. Ricafort said losses at the stock market also affected the peso.
The Philippine Stock Exchange index shed 24.21 points or 0.35% to end at 6,827.17 on Monday.
For Tuesday, the trader gave a forecast range of P48.50 to P48.70 per dollar, while Mr. Ricafort said the local unit could move between P48.60 and P48.80.