Peso may weaken vs dollar on new COVID-19 variants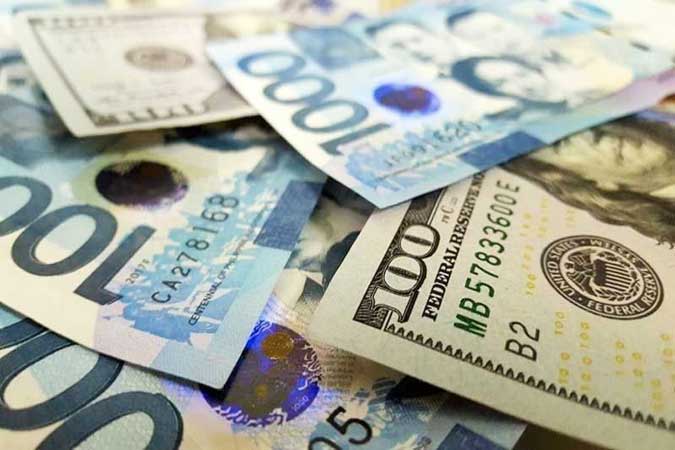 THE PESO could depreciate versus the greenback this month after posting gains in May as new coronavirus disease 2019 (COVID-19) variants cloud the country's economic outlook, MUFG Global Research said on Wednesday.
"The emergence of COVID-19 variants poses uncertainties on how the pandemic will pan out in the near term. This creates uncertainties on risk sentiment, which could weigh on Philippine risk assets," MUFG said in a note on Wednesday.
The peso closed at P47.76 per dollar on May 31, appreciating by 34 centavos or by 0.7% from its P48.10 finish versus the greenback on April 30.
The local unit also gained 26.3 centavos or 0.54% from its P48.023 close on Dec. 29, 2020.
The daily tally of COVID-19 cases in the country have gone down from their highs of around 10,000 in March and April, but the Health department last month reported that it detected infections involving variants first found in the United Kingdom and India, among others. As of Tuesday, the Philippines' COVID-19 tally reached 1.235 million, based on Health department data.
Meanwhile, dollar flows for investments in equities are unlikely to be sustained in June, MUFG said, which could affect the local currency's performance versus the greenback.
"The initial public offering (IPO) flows in May from one blockbuster IPO launch are one-off. As such, risks are tilted towards the downside for the peso in the near term," it said.
Monde Nissin Corp. debuted at the stock market on Tuesday following its P55.9-billion IPO, said to be the largest in Philippine history and the biggest food and beverage public offering to date in Southeast Asia.
MUFG added that the country's trade deficit likely narrowed due to the ongoing lockdown in the capital and nearby provinces, which could affect the peso this month.
"The reduction in import demand due to extended mobility restrictions is likely to stabilize. This means that the reduction in trade deficits would not be as substantial as that seen in the second quarter of 2020 when it narrowed to $2.9 billion from the $8.4 billion in the first quarter of 2020," MUFG said.
The country's trade deficit stood at $2.41 billion in March, narrower than the $2.73-billion gap a year earlier as well as the $2.71-billion shortfall in February, based on data from the Philippine Statistics Authority.
This, as imports rose 16.6% to $9.10 billion while exports jumped 31.6% to $6.68 billion. — L.W.T. Noble