BSP policy to remain supportive of economy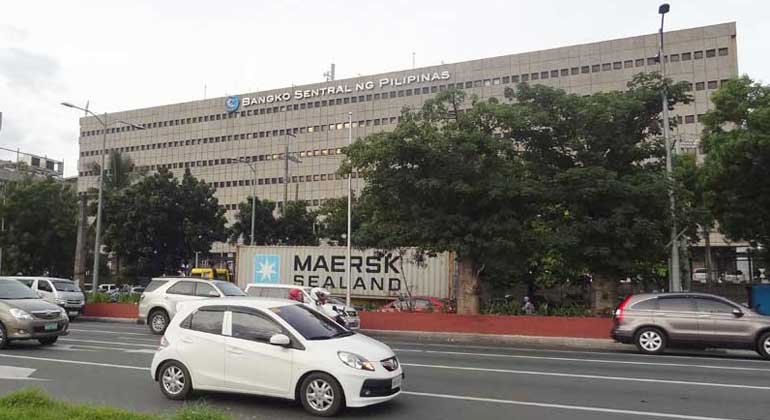 THE CENTRAL BANK will remain supportive of the country's recovery, Bangko Sentral ng Pilipinas (BSP) Governor Benjamin E. Diokno said on Monday, and will ensure that its exit from easy monetary policy would not cause economic risks.
"[T]he BSP will continue to support the economy. The BSP will carry out disengagement strategies in a manner that avoids risks associated with early or delayed implementation," Mr. Diokno said at the pre-State of the Nation Address of the government's economic cluster on Monday.
He reiterated that the BSP will continue to be accommodative to support the country, with the economy is still at a "nascent recovery stage."
"We must have a preemptive view so that we can manage risks before they happen rather than we act on them once they happen," Mr. Diokno said.
Economic managers expect the country's gross domestic product (GDP) to grow by 6.5% to 7.5%. Socioeconomic Secretary Karl Kendrick T. Chua on Monday said it is "too early" to see the impact of the lockdown, noting they will wait for first-quarter GDP data before they revisit their growth goals.
"The accommodative policy setting provides significant stimulus to demand and should be allowed to continue to work their way to the economy to boost recovery in private consumption and investment," Mr. Chua said.
Last year, the central bank slashed borrowing costs by 200 basis points (bps), which brought down the key policy rate to a record low of 2%. It also slashed banks' reserve requirements by 400 bps. The BSP's policy moves infused about P2 trillion in liquidity into the financial system, the central bank chief has said.
Mr. Diokno on Monday said they still have room if there is a need for further reductions in banks' reserve requirement ratios (RRR).
"Further cuts to the RRR remain on the table but it will depend on the evolution of domestic liquidity and credit dynamics in the coming months," he said, adding there is enough liquidity at the moment.
Meanwhile, Mr. Diokno said the country's above-target headline inflation rate, which was at 4.5% as of March, is "transitory," citing BSP's forecasts of 4.5% for 2021 and 2.8% for 2022. The central bank targets to keep the rise in prices at 2-4% this year.
"But the BSP remains on the lookout for emerging second- round effects from supply-side inflation to determine whether a calibrated response that will safeguard the public's inflation expectation will be warranted," the central bank chief said.
BSP officials have attributed the rise in prices in the past months to supply issues due to the impact of African Swine Fever, as well as the increase in international oil prices.
The Monetary Board will have its third policy-setting meeting for this year on May 13. — LWTN