What makes an effective pitch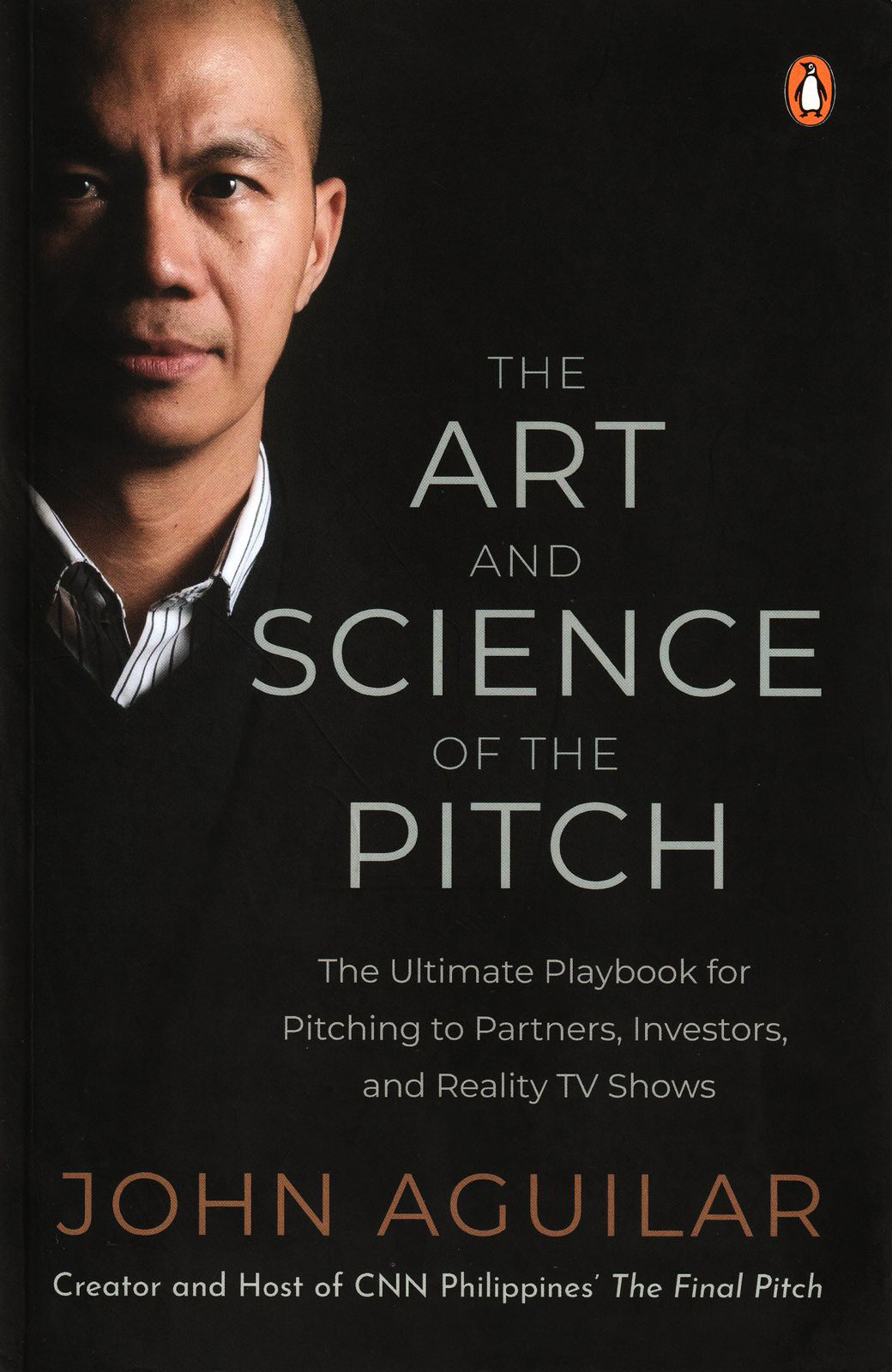 FOR serial entrepreneur and business reality show host John Aguilar, making a compelling business pitch that can win big-ticket investors is something that can be learned with much study and practice.
His latest book, The Art and Science of the Pitch: The Ultimate Playbook for Pitching to Partners, Investors, and Reality TV Shows, distills tips and techniques from founders who have pitched their way to million-dollar valuations.
"I wanted this book to be a way that my readers can pitch effectively — with whoever they are pitching to, for whatever purpose or whatever stage of an idea or business," said Mr. Aguilar in a speech at the Jan. 25 book launch at Shangri-La Plaza mall in Mandaluyong.
Its goal is to provide insights for Filipino startup entrepreneurs with big ideas who want to make an impact by getting the funding they need, he explained.
The book features interviews with over 40 investors, venture capitalists, and startup founders. These include Mario Berta, founder and CEO of tech start-up FlySpaces, and Steve Sy, founder and CEO of e-commerce firm Great Deals, both of whom said during the launch that they identified the components of a great pitch in each interview.
Mr. Berta advised to match the English-speaking capabilities of the people being pitched to, either relying on immersive storytelling and narrative for proficient speakers or concise bullet points for those with a limited English vocabulary.
Mr. Sy, on the other hand, reminded e-commerce startup leaders that you can negotiate for what you want "if you know your business like the back of your hand, and how exactly it can scale with the right investments."
Such tips and tricks can go a long way for anyone who is seeking a lifeline for how to pitch, according to Mr. Aguilar. He added that the book is a natural extension of his work as CEO of Manila-based startup venture builder Dragon's Nest and as host of his CNN Philippines reality TV show, The Final Pitch.
Both projects have funneled millions of dollars to Filipino entrepreneurs and the local startup ecosystem, which he describes as young but rapidly growing.
"I'm also preparing to give an important pitch to strategic investors so that we can expand and grow the TV show's impact exponentially," he said.
Monica Hipolito-Aguilar, chief operating officer of Dragon's Nest and executive producer of The Final Pitch, told BusinessWorld following the launch that he was referring to bringing the show to other Southeast Asian countries through AXN by end of year.
Meanwhile, the bestselling book (at least in Kinokuniya in Singapore and in Fully Booked in the Philippines) is set to be followed by another soon.
"There's another book coming out, maybe within the quarter — Methods to Greatness with John Aguilar — in which he also interviewed iconic personalities here and around the world. It's a handbook on how to live your life better," Ms. Hipolito-Aguilar said.
She added that publishing company Penguin Random House has approved three of Mr. Aguilar's book ideas, so there will be a third one coming up in the future.
The Art and Science of the Pitch is available globally through Amazon and Kindle, and in the Philippines through Fully Booked, National Book Store, Shopee, and Lazada. — Brontë H. Lacsamana