Home
Arts & Leisure
Ikea already gunning for 100,000 loyalty club members before opening in Q4
Ikea already gunning for 100,000 loyalty club members before opening in Q4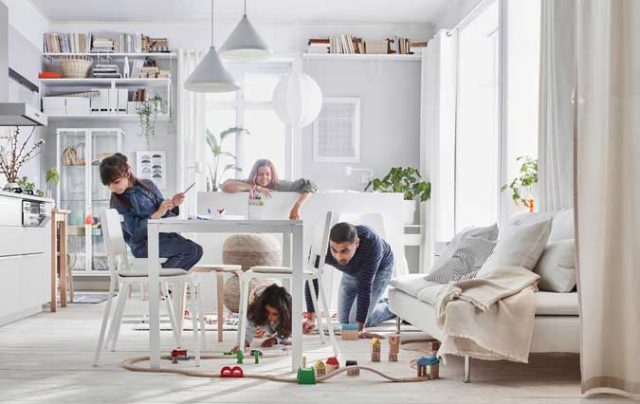 EVERYBODY's been waiting for global home furnishings giant Ikea's opening in Manila, an event announced as early as 2018, but gossiped about already in 2016. It will, finally, open this year (fingers crossed).
Georg Platzer, Store Manager for Ikea Pasay —  which will be the first Ikea store in the country and, at 65,000 sq.m., the world's biggest —  said that his branch will soon open. "We are leaning to open our store in Quarter 4 this year. We are working hard to make this happen soon," he said during a press conference on July 1.
Even before it opens, the brand is already enticing Filipino shoppers with a membership in its loyalty program, Ikea Family. Mr. Platzer says that the benefits include special offers and discounts on some items, special offers at the restaurant, and some other benefits like special shopping events. Best of all, membership is free. "I will try it in Tagalog. 'Walang bayad,'" he said.
They're gunning for 100,000 members to sign up on the Ikea Family website's first day on July 7. To sweeten the deal, they're offering P5,000 worth of vouchers for seven customers (or "Family" members) and three winners can win a P50,000 shopping spree at Ikea with exclusive design consultation with Ikea interior designers. "No other Ikea store in my 32 years working for this lovely brand has ever reached this goal. We have big dreams. It's a fantastic country. We are so happy to be here, finally. We would like to celebrate that," said Mr. Platzer.
Visit family.IKEA.com.ph to register. One must be 21 years old to join, and currently using a valid Philippine mobile number. Winners for the July 7 Family Day promo will be announced on July 10. —  JLG