Palay production costs top P47,000 per hectare in 2020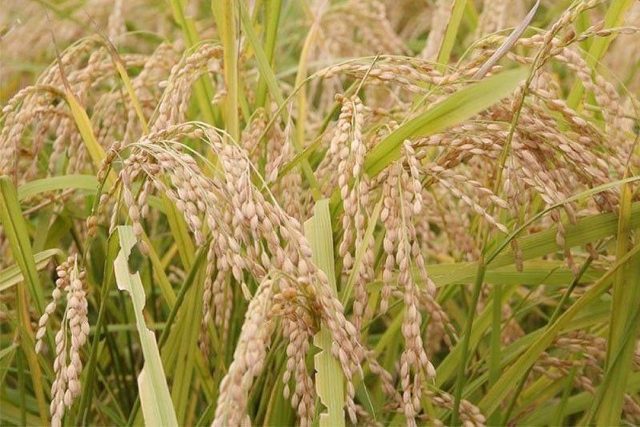 THE average cost to produce palay, or unmilled rice, rose 1.7% in 2020 to P47,089 per hectare (/ha), according to the Philippine Statistics Authority (PSA).
The PSA said in a report that rice farmers absorbed costs during wet season cropping of P47,196/ha compared to the dry season cost of P46,650/ha.
The PSA said the average production cost of rice farmers on a per kilogram (/kg) basis was P11.52/kg in 2020, up 0.6%.
"By region, the average cost of producing palay was highest in Ilocos Region at P64,776/ha. Likewise, the region entailed the biggest cost during the dry season cropping at P66,336/ha. Cagayan Valley recorded the biggest cost at P66,580/ha during wet season cropping," PSA said.
"Bangsamoro Autonomous Region in Muslim Mindanao (BARMM) listed the lowest cost of producing palay at an average of P37,271/ha. In both seasons, the region also registered the lowest of P38,610/ha during the dry season and P35,197/ha during the wet season," it added.
According to the report, the average farmgate price of palay in 2020 was P16.76/kg, down 1.1%.  
The PSA said the average net return of palay farmers dropped 3.7% to P21,430/ha in 2020.
Asked to comment, Federation of Free Farmers National Manager Raul Q. Montemayor told BusinessWorld via mobile phone that the interventions under Republic Act No. 11203 or the Rice Tariffication Law have not posted significant results.
"These results indicate that the interventions of (the Department of Agriculture) … in terms of reducing costs of production and improving yields have not had any significant result. As a result, farmers ended up with significantly less income due to lower farmgate prices," Mr. Montemayor said.
President Rodrigo R. Duterte signed the law in 2019, allowing private parties to import rice more freely in exchange for the payment of a 35% tariff on Southeast Asian grain.
The law also created the Rice Competitiveness Enhancement Fund (RCEF), which seeks to modernize the rice industry. It is to be provided P10 billion a year between 2009 and 2024 from rice tariffs.
"The results for the first two years show that we are still a long way off the targets of improving yields by and reducing costs of production, despite the billions in RCEF and other supplemental funds poured into the rice sector," Mr. Montemayor said.
Jayson H. Cainglet, Samahang Industriya ng Agrikultura executive director, said in a mobile phone interview that the PSA report validates the data on the ground.
"From the perspective of the producers, the bottom lines are lower cost of production, increase in the farmgate price, and affordable basic food. On all three counts, the government has failed as PSA data would show," Mr. Cainglet said. — Revin Mikhael D. Ochave