NEDA chief expects better Q3 growth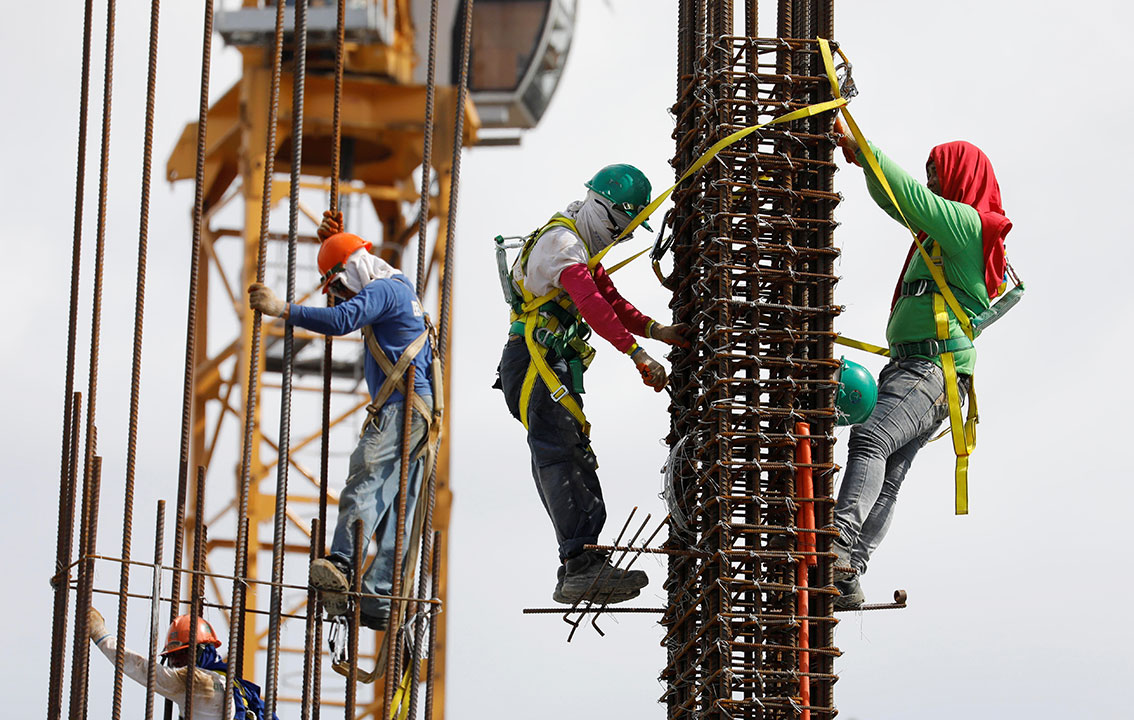 ECONOMIC GROWTH likely rebounded in the third quarter as the government addressed underspending, National Economic and Development Authority (NEDA) Secretary Arsenio M. Balisacan said.
Asked if third-quarter gross domestic product (GDP) would be better than the second-quarter print, Mr. Balisacan told reporters on Wednesday: "That's what we're expecting."
Philippine GDP expanded by 4.3% in the April-to-June period, the slowest in two years. This was weaker than the 6.4% growth in the first quarter and 7.5% in the same period last year.
The disappointing second-quarter growth was mainly attributed to weaker consumption and a decline in government spending. Government spending contracted by 7.1% in April to June, a reversal of the 6.2% growth in the first quarter and 10.9% a year ago.
"The contribution (to the economy) that we were expecting from government spending did not fully materialize in the second quarter, it can be recovered in the third or fourth quarter. It was not completely lost," Mr. Balisacan said.
Government agencies have been flagged for their low budget utilization in the first half of the year. Data from the Budget department showed that the cash utilization rate of government agencies hit 93% as of end-August, behind the year-earlier pace of 95%.
Budget Secretary Amenah F. Pangandaman earlier said that the economy could have expanded by 5.3% in the second quarter if not for underspending.
Agencies have been ordered to submit catch-up spending plans to address low utilization. Mr. Balisacan also said that the economic team has been reporting the state of these catch-up plans to the President.
The NEDA chief is unfazed by recent growth downgrades by multilateral lenders and institutions, saying this is expected amid continued global headwinds.
"Let me just put in context that the reduced growth forecast by the Asian Development Bank (ADB) and other institutions is true for almost every country because of what they're seeing in the global market. There are still quite upside risks there. It's not just us," he said.
The ADB recently lowered its Philippine GDP growth forecast to 5.7% this year from 6%; while the ASEAN+3 Macroeconomic Research Office cut its projection to 5.9% from 6.2% previously. The Organisation for Economic Co-operation and Development trimmed its GDP outlook to 5.6% from 5.7% earlier.
"If you look at the first-half growth of the country, we are still better than most countries in Asia, particularly in our ASEAN (Association of Southeast Asian Nations) region. Our first half is very respectable. I think that if we come close to that first-half (figure), we should be okay," Mr. Balisacan added.
For the first half, GDP growth averaged 5.3%, lower than the government's 6-7% target.
"As I said earlier, we need to grow 6.6% (in the second half) to achieve the lower growth (target), but even if that's a little lower, I'd still be happy considering what has happened in the world and you can see that such performance will still make us quite a respectable country," he said.
Mr. Balisacan said inflation remains the government's biggest challenge.
"That's why we (the economic team) are so focused on addressing the inflation issue because that high inflation as we all know reduces domestic demand, so we are incessantly monitoring the situation," he said.
Inflation quickened to 5.3% in August from 4.7% in July. This marked the 17th straight month inflation breached the Bangko Sentral ng Pilipinas' (BSP) 2-4% target band.
Headline inflation averaged 6.6% in the first eight months, still above the BSP's revised 5.8% full-year forecast.
The Philippine Statistics Authority is set to release preliminary third-quarter GDP data on Nov. 9. — Luisa Maria Jacinta C. Jocson