PHL factory activity contracts in August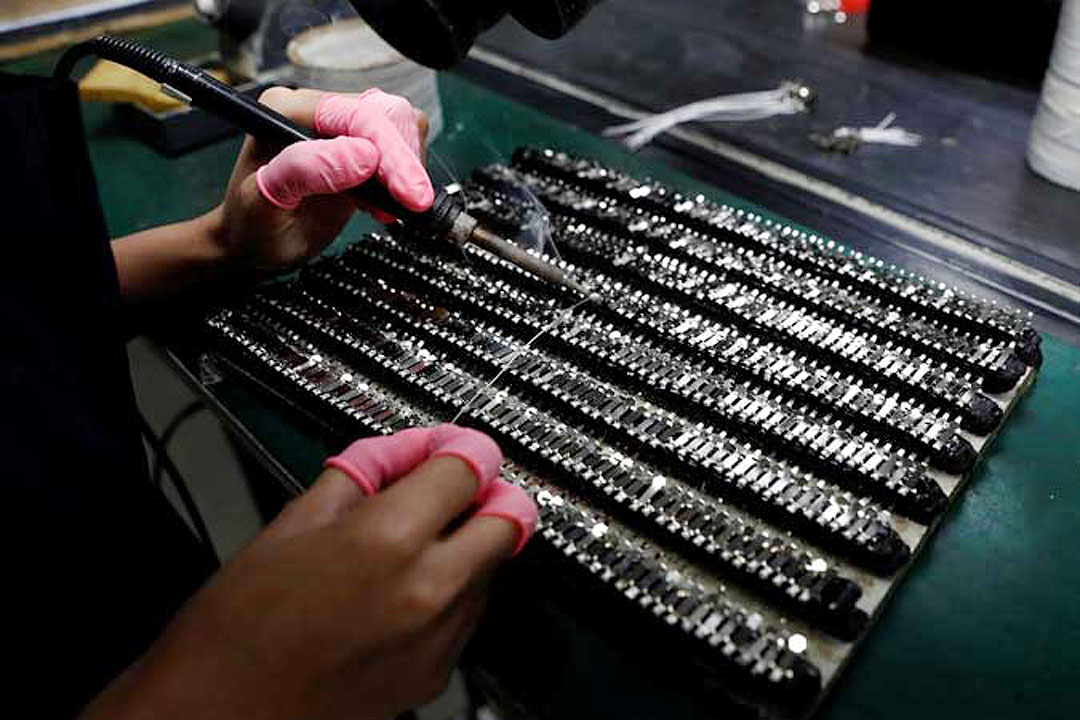 By Luisa Maria Jacinta C. Jocson, Reporter
MANUFACTURING activity in the Philippines contracted for the first time in two years last month, but "many companies" are getting ready for increased buying activity in the remaining months, according to S&P Global.
The S&P Global Philippines Manufacturing Purchasing Managers' Index (PMI) reading stood at 49.7 in August, down from 51.9 in July.
August marked the first time in two years that the PMI reading was below the 50 mark, which denotes a deterioration in operating conditions. A reading above 50 signals improvement.
"The Filipino manufacturing sector signaled a deterioration in business conditions in August as new orders fell for the first time in a year, while output growth cooled," S&P Global said. "Moreover, manufacturing employment was pared back for the third successive month and at the strongest pace in nearly two years."
"Firms attributed falling order volumes to waning underlying demand conditions, with poor weather conditions also playing a part to hamper inflows of new businesses," it added.
The headline PMI measures manufacturing conditions by calculating the weighted average of five indices: new orders (30%), output (25%), employment (20%), suppliers' delivery times (15%), and stocks of purchases (10%).
Among Southeast Asian countries with available data, the Philippines, Thailand (48.9), and Malaysia (47.8) all posted contractions. On the other hand, Indonesia recorded the highest PMI reading (53.9), followed by Myanmar (53).
Maryam Baluch, an economist at S&P Global Market Intelligence, said that the latest PMI reading presents a "mixed picture" for the Philippines.
"While the headline PMI figure signaled an end of the growth period seen over the past two years, at the same time many companies were also gearing up for greater sales in the coming months, with buying activity and stocks raised in August," she said in a statement.
"However, weak underlying demand trends as pointed by the first drop in new orders in a year and the ongoing reductions in staffing levels show visible cracks in the sector," she added.
S&P Global also noted that while new orders from overseas markets rose in August, this upturn was still "marginal."
"Reflective of the fall in new orders, the rate at which output grew softened on the month to post the weakest expansion in a year, while the latest uptick in buying activity was at a three-month low," it said.
Job shedding also contributed to the deterioration in business conditions, S&P Global said.
"In line with cooling business requirements, firms cutback on their staffing levels for the third straight month," it said.
"Panellists reported that resignations and non-renewal of contracts also contributed towards the latest downtick. While the rate of job shedding was moderate overall, it was the strongest in 23 months. With unfinished work recording back-to- back contractions, the latest survey also indicated that a lack of pressure on operating capacity acted as a brake on manufacturing employment," it added.
Latest data showed that cost pressures intensified amid higher prices of fuel and raw materials.
"However, charge inflation softened on the month and was marginal overall as reports of greater market competition meant that some firms discounted their products," it added.
Manufacturing firms have reported that they were "keen to build on their stocks and create buffers in anticipation of greater sales in the months ahead," according to S&P Global.
Ms. Baluch noted that high interest rates and persistent inflation, as well as China's weaker-than-expected growth, "could potentially result in subdued growth in the coming months."
Rizal Commercial Banking Corp. Chief Economist Michael L. Ricafort said that the contraction in factory output during the month may be due to still-elevated inflation.
"Manufacturing PMI declined to new two-year lows partly due to higher prices that reduced consumption and spending, as well as higher interest rates that raised borrowing costs that weighed on investments, including those for manufacturing," Mr. Ricafort said in a Viber message.
The Bangko Sentral ng Pilipinas (BSP) expects inflation to settle within the 4.8% to 5.6% range in August amid high rice and fuel prices.
If realized, inflation would pick up from the 4.7% print in July. This would also exceed the central bank's 2-4% target band for the 17th straight month.
The Philippine Statistics Authority is set to release August inflation data on Sept. 5.
"Furthermore, softer manufacturing and services PMI data for many developed countries around the world, also mostly at contraction mode or below 50, also partly reduced the demand for exports and dragged on local manufacturing activities," Mr. Ricafort added.
He also said that factory activity may pick up in the remainder of the third quarter "due to the seasonal increase in importation, manufacturing, and other production activities."
"(This is) in preparation for the seasonal increase for both the local and export market, in the fourth quarter during the holiday season, a consistent pattern seen for many years and decades."