August power rates down on lower generation charge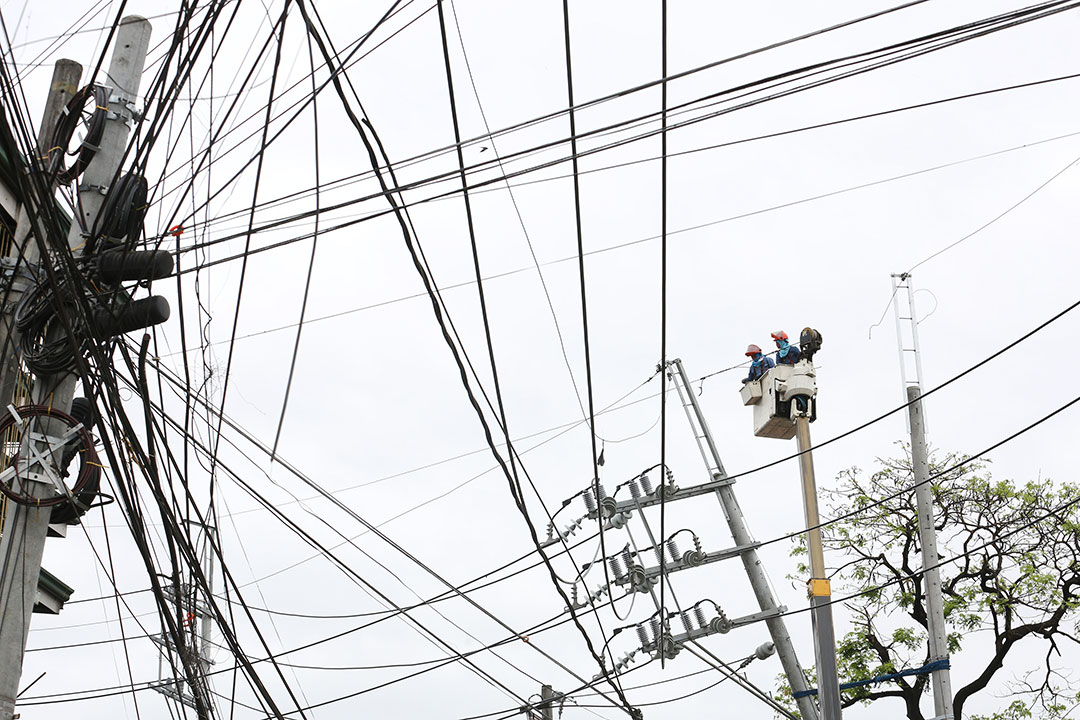 HOUSEHOLDS can expect a reduction in the cost of electricity this month as Manila Electric Co. (Meralco) said it will lower rates by P0.29 per kilowatt-hour (kWh) as the generation charge fell for a third straight month.
This brings the overall rate for a residential household to P10.90 per kWh in August from P11.19 per kWh in July, Meralco said in a statement.
Households with a 200-kWh consumption will see their monthly bills reduced by around P58.
Households consuming 300 kWh, 400 kWh, and 500 kWh will see a decrease of P87, P116, and P145, respectively, in their monthly bills.
With the latest adjustment, total reduction in power rates for the last two months stood at P1.01 per kWh, Joe R. Zaldarriaga, Meralco spokesperson and vice-president for corporate communications, said in a virtual briefing.
Meralco said the rate cut is mainly due to the P0.21 reduction in generation charge to P6.39 per kWh in August, from P6.61 per kWh in July.
Mr. Zaldarriaga said other generation charge components also went down, offsetting the slight increase in charges from independent power producers.
Charges from the Wholesale Electricity Spot Market  fell by P1.29 to P6.99 per kWh, while charges from power supply agreements slipped by P0.17 to P5.96 per kWh.
The average demand in the Luzon grid declined by over 200 megawatts (MW) as the rainy season started. "The decrease in spot market prices also reduced the imposition of the secondary price cap to 2.41% of the time in the July supply month from 9.21% in the previous month," Meralco said.
Lawrence S. Fernandez, vice-president and head of utility economics of Meralco, said a decrease in the price of Malampaya natural gas also helped bring down power rates for the month. 
Meralco's major power suppliers include three power plants of First Gen Corp., that use Malampaya gas as fuel. These power plants have a combined 1,900 MW of baseload supply to Meralco.
The Malampaya fuel price adjusts every quarter based on oil prices and other fuels in the past six months.
Dubai crude oil price, which is the benchmark used in the Philippines, fell to around $79.08 per barrel in the second quarter from $82.58 per barrel in the first quarter.
"For the first half of 2023, there was a reduction in global Dubai crude oil prices compared to the prior six months. This was reflected starting July in the fuels of the power plants and is now being reflected in August generation charge. They supply almost 40% of Meralco's requirements," Mr. Fernandez said.
Meralco also noted the peso appreciation, which affected dollar-denominated costs, contributed to lower rates for the month.
Transmission and other charges, which include taxes and subsidies, reported a net reduction of P0.077, Meralco said.
The collection of the feed-in-tariff allowance (FIT-All) stood at a rate of P0.036 per kWh. The collection of FIT-All, however, will only remain suspended until August.
FIT-All is a uniform charge levied on all on-grid electricity customers, calculated and set annually. The funds these payments go into support the development and promotion of renewable energy.
Meanwhile, Meralco urged all qualified consumers to register under the lifeline rate program, warning that discounts will no longer be provided to unregistered consumers starting September.
Maita Basa-David, Meralco North Business Area Head, said Meralco has only received 3,259 applications so far, of which 2,061 were approved.
Under Meralco's franchise area, there are a total of 450,607 beneficiaries of Pantawid Pamilyang Pilipino Program (4Ps) and other marginalized households qualified to avail of the subsidy.
The lifeline rate is a subsidy provided to customers with a monthly power consumption of 100 kWh or less. Under the revised rules, customers living in condominiums, subdivisions, and those with net-metering services are no longer qualified for the lifeline rate despite having lower consumption.
Meralco's controlling stakeholder, Beacon Electric Asset Holdings, Inc., is partly owned by PLDT Inc.
Hastings Holdings, Inc., a unit of PLDT Beneficial Trust Fund subsidiary MediaQuest Holdings, Inc., has a majority stake in BusinessWorld through the Philippine Star Group, which it controls. — Ashley Erika O. Jose