Outstanding debt hits P14.15-T as of end-June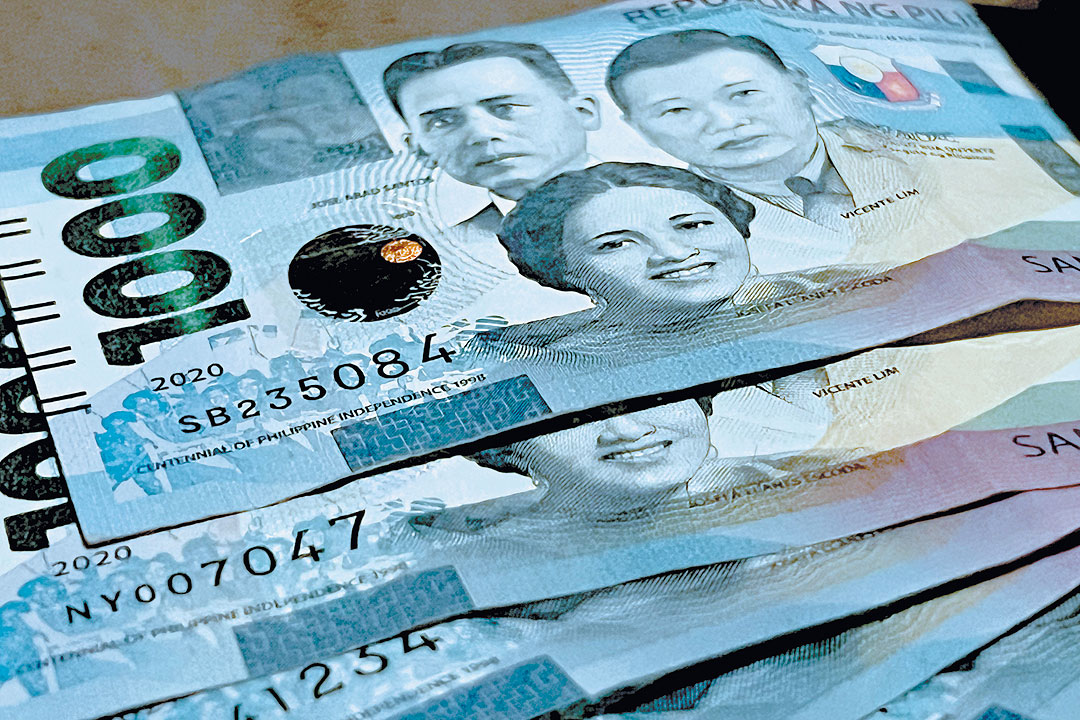 By Luisa Maria Jacinta C. Jocson, Reporter
THE NATIONAL Government's (NG) outstanding debt reached a fresh high of P14.15 trillion as of end-June, the Bureau of the Treasury (BTr) said.
Data from the BTr showed that outstanding debt inched up by 0.4% from P14.01 trillion as of end-May, mainly due to the net issuance of domestic securities.
Year on year, the debt stock went up by 10.6% from P12.79 trillion. It was also 5.4% higher than the P13.42-trillion debt as of end-December.
The bulk or 68.6% of the NG's debt portfolio came from domestic sources, while the rest came from foreign sources.
Domestic debt increased by 10.7% to P9.7 trillion as of end-June, from P8.77 trillion a year ago. Month on month, domestic debt inched higher by 1.2% from P9.59 trillion.
"For the month, domestic debt growth amounted to P114.32 billion due to the net issuance of government bonds driven by the NG's financing requirements," the BTr said.
As of end-June, government securities made up almost the entire domestic debt mix.
Meanwhile, foreign debt jumped by 10.4% to P4.45 trillion from P4.02 trillion a year earlier. However, it slipped by 1.4% from the P4.51 trillion at end-May.
Broken down, external debt consisted of P2.44 trillion in global bonds and P2 trillion in loans.
"The reduction in foreign debt was driven by the impact of currency adjustments affecting both US dollar and third-currency equivalents leading to a decrease in the peso value of the debt, amounting to P69.98 billion and P8.28 billion, respectively. These more than offset the availment of foreign loans amounting to P15.25 billion," the BTr added.
Data from the Treasury showed that the peso strengthened by 1.6% against the dollar to P55.368 as of end-June from P56.241 as of end-May.
As of end of June, the NG's overall guaranteed obligations declined by 2.6% to P369.7 billion from P379.7 billion at end-May.
Year on year, guaranteed debt fell by 10.7% from P413.9 billion.
"In the first six months of the year, the government had to incur debt in a high interest rate environment to finance government projects and programs and augment budget deficits," China Banking Corp. Chief Economist Domini S. Velasquez said in a Viber message.
Rizal Commercial Banking Corp. Chief Economist Michael L. Ricafort said that the rise in borrowings was also due to the need to finance the "still relatively wider budget deficits in recent months."
The NG's budget deficit in the January-to-June period narrowed by 18.17% to P551.7 billion from P674.2 billion a year ago.
Elevated inflation also drove up borrowing costs, Mr. Ricafort said.
Inflation averaged 7.2% in the first half of the year, still above the central bank's 5.4% forecast.
"On a positive note, we think market interest rates are already on a downtrend as domestic inflation moves down and major central banks are near the end of the tightening cycle. This will help dampen debt growth," Ms. Velasquez added.
She expects debt to continue to rise as the government plans to ramp up spending in the second half.
"Moreover, next year's proposed budget is 9.5% higher than in 2023. Currently, the government has yet to fully roll out its infrastructure program and government agencies had underspent in the first semester compared with the fiscal program," she said.
However, government revenues are on track to exceed annual targets, which may also reduce the need for borrowings, she added.
As of end-March, the NG's outstanding debt as a share of gross domestic product (GDP) stood at 61%, slightly higher than the 60.9% seen as of end-December. This was also still above the 60% threshold considered manageable by multilateral lenders for developing economies.
The government aims to cut the debt-to-GDP ratio to less than 60% by 2025, and further to 51.5% by 2028.
The NG's borrowing plan this year is set at P2.207 trillion.