ILO urged to look into plight of Filipino contractual workers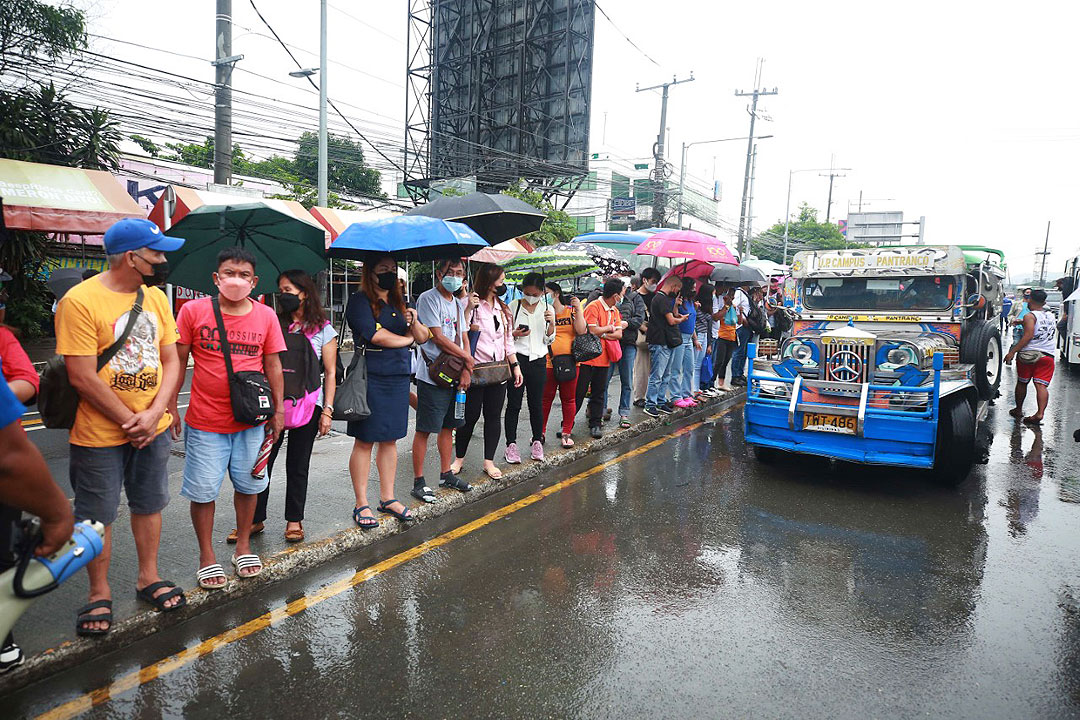 PHILIPPINE labor groups on Wednesday called on the International Labour Organization (ILO) to look into the plight of contractual workers who lack job security.
"We call on the ILO to look into the plight of job order workers to ensure their rights of association and security of tenure," Gian Siapo, a representative from Kawani Laban sa Kontraktwalisasyon, said in Filipino at a briefing streamed live on Facebook.
"Job order workers are always at risk of losing their jobs because of this arrangement since management has complete discretion over their livelihoods."
A team of ILO officials will hold dialogues with labor groups and employers until Jan. 26 to review the government's compliance with international labor conventions.
The government should also reconsider its rightsizing programs since it puts thousands of public employees at risk of losing their jobs, Santiago Y. Dasmariñas, Jr., national president of Confederation for Unity, Recognition and Advancement of Government Employees told the briefing.
He also asked the ILO to propose a review of minimum wages amid rising prices. "The ILO should also consider our wages and job security," he said in Filipino.
Philippine trade unions on Monday submitted a report to the ILO team detailing recent killings of union leaders, labor activists being tagged as communists and trumped-up cases against workers.
"These institutional failures are punctuated by periodic surges of extreme forms of trade union repression including killings, violent harassment and intimidation inflicted upon trade unionists," the labor groups said in a 155-page report.
Annie Enriquez-Geron, president of the Public Services Labor Independent Confederation, told the briefing the government should act on rights violations and comply with international labor conventions. "Now that the ILO mission is finally happening, we take this opportunity to press the government to take decisive action on violations of freedom of association particularly in the public sector."
Philippine labor groups have said workers continue to struggle with low wages despite the recovery from a coronavirus pandemic.
Philippine inflation hit a 14-year high of 8.1% in December. The ILO has said inflation continues to cut the purchasing power of low-paid workers.
In the first half of 2022, global wages fell in real terms for the first time in the 21st century, it said in a report in December.
"The government should start respecting international labor standards in its own backyard," Ms. Geron said. "How can we expect it to enforce freedom of association if it continues to violate the fundamental rights of its employees?" — John Victor D. Ordoñez