Home
The Nation
Damage from Paeng reaches P11.84B; death toll up to 160
Damage from Paeng reaches P11.84B; death toll up to 160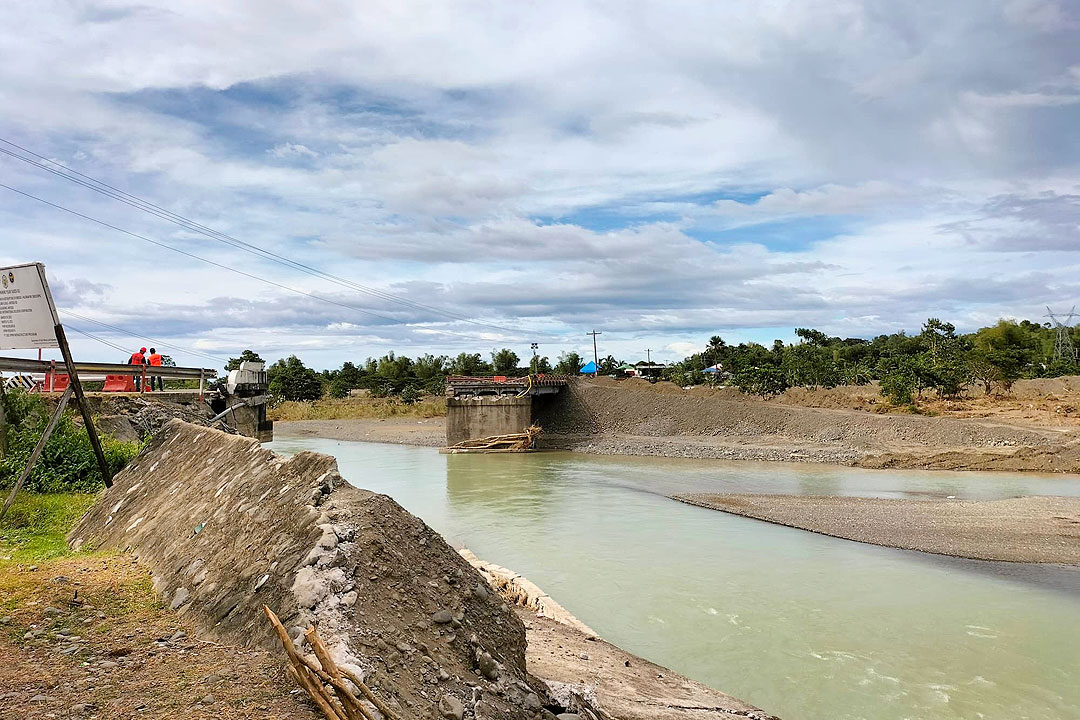 THE COMBINED damage to agriculture and infrastructure due to storm Nalgae  has reached P11.84 billion, according to the government's latest monitoring report on Sunday, more than a week since the typhoon locally known as Paeng hit the Philippines on Oct. 28.  
Cost of damage to the agriculture sector hit more than P6.4 billion from around P4.3 billion last week as reports from field offices continue to be assessed and validated.   
The total includes destroyed crops, fishery and livestock, and damaged agricultural structures, equipment and machineries.   
Almost 147,000 farmers and fisherfolk have been affected, according to the national disaster management council's report.   
In public infrastructure, damage was estimated at P5.43 billion. This covers roads and bridges, flood control structures, schools, health and other government facilities, and utility service facilities.   
Residential properties were also affected, with 6,140 houses totally destroyed and 57,058 partially damaged as the typhoon triggered floods and landslides.    
The death toll now stands at 160 with 130 confirmed while 30 are still missing.   
Paeng, the 16th typhoon to enter the country this year, has affected almost 1.4 million families or 5.57 million people.   
All 17 regions of the Philippine are considered to have been affected, according to the disaster management council's report.    
A state of calamity was declared on Nov. 2 in the four hardest-hit regions by President Ferdinand R. Marcos, Jr.  
These are Calabarzon and Bicol in northern Philippines, Western Visayas in the central part of the country, and the Bangsamoro Autonomous Region in Muslim Mindanao in the south.  
Seven provinces and 529 cities and towns have also declared their respective localized state of calamity, which allows for the release of emergency funds for relief and recovery.   
A price cap on basic goods is also imposed under a state of calamity. — MSJ