Marcos to skip last Comelec debate, says spokesman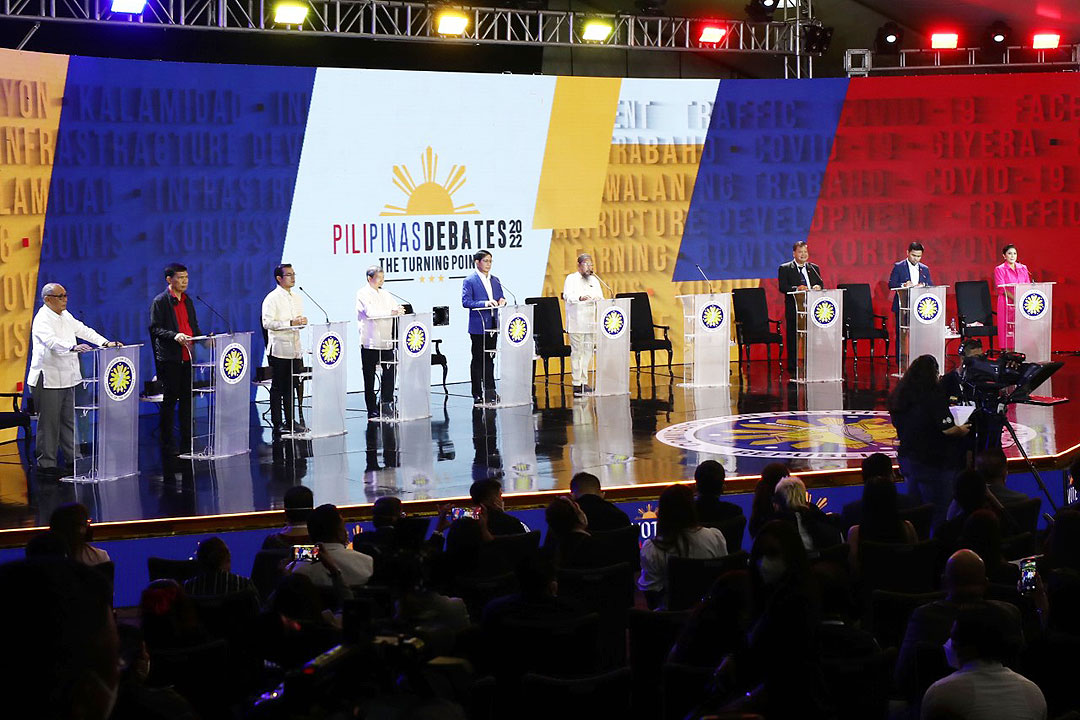 FORMER Senator Ferdinand "Bongbong" R. Marcos, Jr. is skipping the last official presidential debate on May 1 and would instead focus on his campaign before the May 9 election, his spokesman said on Thursday.
The son and namesake of the late dictator Ferdinand E. Marcos thinks the Commission on Elections (Comelec) event is important.
"He opted, however, to conclude the entire 90-day campaign period with visits to his supporters and compliances with previous commitments for political events, like town hall meetings and political rallies," his spokesman Victor D. Rodriguez said in a statement.
Mr. Marcos, who is the frontrunner in presidential opinion polls, skipped the first two Comelec-sponsored debates on March 19 and April 3.
Meanwhile, farmers from Sumilao, Bukidnon in southern Philippines reached the capital region on Thursday after a 40-day march in support of Vice-President Maria Leonor "Leni" G. Robredo's presidential bid.
The farmers arrived in Parañaque City, where they were welcomed by Ms. Robredo's eldest daughter Aika.
"Our family sincerely thanks you for fighting and marching again, which we did not expect," she said in Filipino, based on a video posted on Facebook.
This was not the first time that the farmers from Sumilao marched to Metro Manila. They marched to the presidential palace in 2007 along with Ms. Robredo, who was their lawyer at the time, in their fight for ancestral lands.
They marched again almost a decade later to support Ms. Robredo's vice-presidential run in 2016.
Ms. Robredo lawyered for the poor before becoming a congresswoman.
"She did not only help Sumilao as a lawyer," farmer Bajekjek Orquillas said in Filipino. "We still need her so she can help other farmers like us.
Ms. Robredo has vowed to double the annual budget of the agriculture sector to least P116 billion in the first year of her presidency. — Norman P. Aquino