Academe leaders endorse Robredo-Pangilinan tandem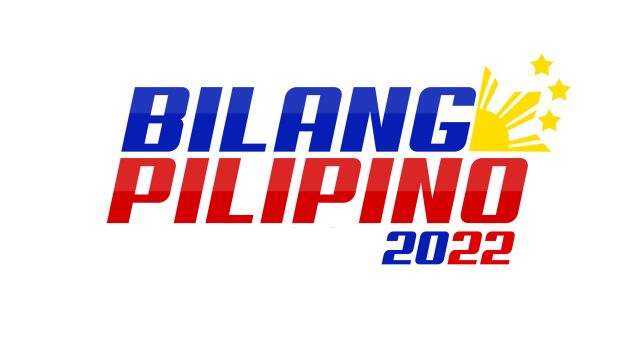 MORE THAN 100 leaders of the academe — including current and former heads of schools and universities, and former education officials — have signed a joint statement endorsing presidential bet Vice President Maria Leonor "Leni" G. Robredo and her running mate Senator Francis "Kiko" N. Pangilinan.
In a statement, the signatories said Ms. Robredo's leadership "shines through best in times of crisis" and can find solutions that are "context-based, data-driven and equity-oriented." 
"Thus, circumspect of the challenges ahead, we believe that Robredo is the Education President our country needs, to address this learning crisis and attain quality education for all," they said. 
They urged the tandem to increase education funding to 6% of the country's gross domestic product, pay attention to early childhood care and development, and pursue necessary technology-mediated teaching and learning-related reforms to improve the quality of learning in schools. 
They also asked Ms. Robredo and Mr. Pangilinan to invest heavily in improving teacher skills and launch a nationwide campaign to enhance the value of technical and vocational education and training. 
They said the next government should also rationalize the role of public and private educational institutions, ensuring complementarity and improving the efficiency of the entire education system. 
The signatories include Ateneo de Manila University President Fr. Roberto Yap, De La Salle University President Br. Bernard Oca, De La Salle Philippines President Edgar Chua and Adamson University President Fr. Marcelo Manimtim.  
Former Commission on Higher Education chairpersons Patricia B. Licuanan, Angel C. Alcala and Ester A. Garcia, and former Department of Education secretaries Armin A. Luistro and Fe A. Hidalgo, and former Technical Education and Skills Development Authority director general Edicio G. Dela Torre also signed the statement. 
The signatories also condemned historical revisionism, which presented the regime of the late dictator Ferdinand E. Marcos as the country's "golden years" despite human rights abuses, media censorship and underinvestment in education. 
"We take this stand consistent with our responsibility to ensure that academic institutions serve as safe spaces for discussion and truth-telling while reminding our fellow educational leaders how our schools and universities served as bastions of truth during the years of the dictatorship," they said. 
DOMAGOSO ON DRUGS
Meanwhile, presidential aspirant Francisco "Isko" M. Domagoso, currently mayor of Manila, said he intends to address the illegal drug trade by tightening border controls. 
"The thing is, we must go to the source. Most likely, it is part of the products being smuggled into our country. It is able to enter here," he said in Filipino in a live-streamed interview held in Bataan on Wednesday.  
"If it is true that there is no manufacturer (in the country), no one's producing it here anymore, why do we still have drugs? So, my modest assessment is they are able to enter via air or water. Remember that we are an archipelagic country and we don't have enough resources to watch over more than 7,000 islands of our country. So, most likely, it's entering here. We need to guard it. We need to tighten (the borders)," he said.  
The standard-bearer of Aksyon Demokratiko also said that he will continue the war on drugs — a controversial program of the current Duterte administration over alleged human rights violations — but will ensure that suspects will be arrested through strict adherence to legal procedures.    
"I have said that we will continue the war on drugs and we will acknowledge the laws related to that and implement them," he said. 
The Philippine drug war is the anti-drug policy of President Rodrigo R. Duterte who began his term on June 30, 2016. 
The Manila mayor also said that he will not revive the Bataan Nuclear Power Plant due to safety and environmental risks. 
"Well, I don't think that the Bataan Nuclear Power Plant today is suitable for power generation. They have to permanently close it down," he was quoted as saying in Filipino in a statement released on Tuesday.  
"For now, there are many other resources of energy: renewable, gas or coal. As long as there is technology and these technologies are available and cost less. I am not saying it's not harmful but it has less harmful effects on the environment. That's what I'm prioritizing, especially if there is an opportunity to copy what the Netherlands did," he said. 
The Bataan Nucleair Power Plant, built during the reign of the late dictator Ferdinand E. Marcos, was never operated following questions on safety and corruption over the project contract. — Kyle Aristophere T. Atienza and Jaspearl Emerald G. Tan