Home
The Nation
DAR to validate land titles distributed in Nueva Vizcaya 
DAR to validate land titles distributed in Nueva Vizcaya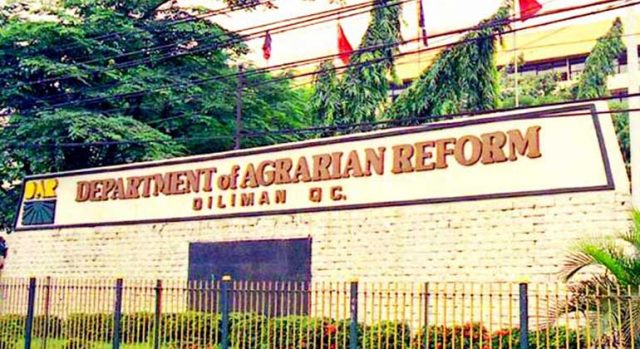 THE DEPARTMENT of Agrarian Reform (DAR) is set to validate land titles distributed in Nueva Vizcaya as part of the assessment of the country's Comprehensive Agrarian Reform Program (CARP).
Agrarian Reform Undersecretary Carim L. Panumpang said the validation in the northeastern Luzon province will begin on July 12.
"We need to know whether our beneficiaries are still in possession of the farm lots awarded to them, had transferred them to their heirs by way of succession, or sold them already to the third parties," Mr. Panumpang said in a statement on Monday.   
Mr. Panumpang said DAR needs to establish the current status of CARP, which was launched in 1988.   
He said DAR's validation team had been to several other localities in Batangas, Cavite, Cebu, Mindoro, and Misamis Oriental, where they discovered that so far about "34% of the farm lots awarded to the beneficiaries are either sold due to poverty or abandoned as the farm lots are far from the beneficiaries' residences."
"The DAR may consider conducting inclusion and exclusion proceedings to recall the farm lots from undeserving beneficiaries and reallocate the farm lots to the deserving ones," he added. — Revin Mikhael D. Ochave