Ex-police chief says he may run for top position next year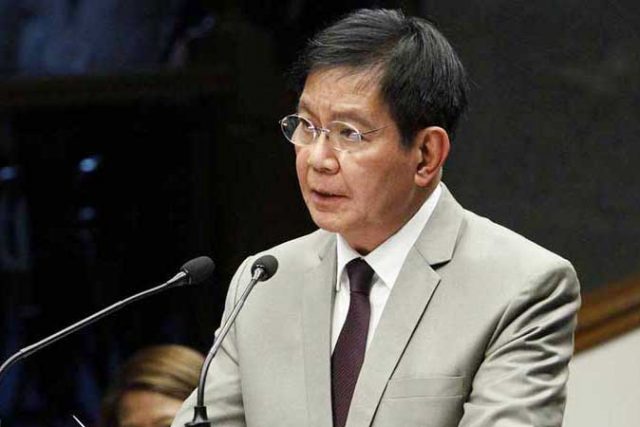 A SENATOR who is a former national police chief on Tuesday said he would either run for President next year or retire from politics.
Senator Panfilo M. Lacson, who lost to Gloria Macapagal Arroyo in the 2004 presidential election, said he would get Senate President Vicente C. Sotto III as his vice-presidential mate. "That's already cast in stone," he told reporters at an online news briefing about his choice of running mate.
"In case we decide, I have no other (vice president) besides the Senate president," he said in Filipino. "We already agreed on it."
Politicians seeking to run for office in the May 2022 elections have until October to file their certificates of candidacy.
Mr. Lacson said if he decides not to run, he would campaign for Mr. Sotto as vice president and help him look for a presidential running mate.
Mr. Sotto on Monday said he would be Mr. Lacson's vice presidential running mate once he decides to run for President.
Mr. Lacson said that in their discussions, Mr. Sotto had wanted to be in charge of peace and order and illegal drugs.
He said he has done his part after serving as a senator for three terms. Under the law, he may still run for reelection next year for a second consecutive term.
Mr. Lacson said a coalition headed by retired Supreme Court Justice Antonio T. Carpio, 1Sambayan, had invited him to the group. But he would probably decline since he is one of the authors of the country's Anti-Terror Act, which some members of the coalition have questioned before the Supreme Court.
Mr. Lacson said he would meet with the ruling Partido Demokratiko Pilipino–Lakas ng Bayan (PDP Laban) to discuss various agenda including politics and alliances.
The party earlier passed a resolution urging its chairman, President Rodrigo R. Duterte, to run for vice president next year.
Constitutional experts have said a potential Duterte vice presidency would circumvent a constitutional provision that says a sitting president "shall not be eligible for any reelection."
Davao City Mayor Sara Duterte-Carpio was among those being considered by Mr. Duterte to become the party's standard bearer in the 2022 elections, presidential spokesman Herminio L. Roque, Jr. said last week.
Also included on the list of Mr. Duterte's presidential bets were former Senator Ferdinand R. Marcos, Jr., Manila Mayor Francisco M. Domagoso, Senators Christopher Lawrence T. Go and boxing champion Senator Emmanuel D. Pacquiao, Mr. Roque said. — Bianca Angelica D. Añago