Group chat births Filipino NFT movement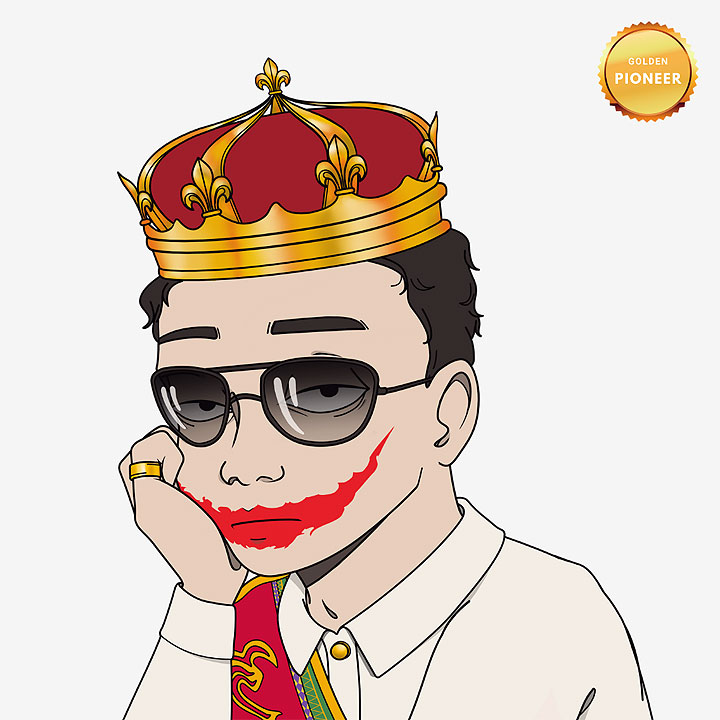 In early September 2021, college students Alfred Someros and Karl Ruelan were playing Mobile Legends and communicating with fellow gamers through their Crypto Discussions channel on Discord. 
From conversations about online gaming, their online community shifted to conversations on non-fungible tokens (NFTs) and the cryptocurrency market. The same community was the beginning of their online educational movement in the digital world.    
Mr. Someros, a sports science student with a background in organizational management, and Mr. Ruelan, a mechanical engineering student at the University of the Philippines-Diliman, began their research and enriched their knowledge on financial literacy, the beginnings and developments of NFTs, and the cryptocurrency market.    
The weeknights of online gaming led to their first unofficial podcast on NFTs through Discord with 30 to 50 listeners.    
The online community grew to become the Bored Punks of Society, a Filipino NFT movement focusing on educating investors on the fundamentals of the digital world. They have financial advisers in their team to share their expertise in financial literacy with their online community.   
According to the Bored Punks of Society website, the group's objective is "to educate and welcome people to the beauty of cryptocurrencies, metaverse, and investing through our weekly community discussions, unlimited reliable resources, and educational podcasts with certified financial advisors, Bored Punk educators, and influential people in the space."    
"Our focus is to educate people…," said Bored Punks' lead director Mr. Ruelan in English and Filipino, during a presentation at the Brasserie on 3 at Conrad Manila in March. "We saw a chance to help people who are interested in the world of crypto. Many get into it blindly without proper knowledge, so they lose [money]. We want to help them explore."    
Mr. Someros, Bored Punks' chief marketing officer, said, "We wanted to help other Filipinos learn about NFTs and how casual gamers can actually go on a much deeper level and engage others to earn a respectable living. From what is still considered a 'gray area' for us Filipinos, we want to help create more success stories for others by breaking it down for the everyday person."    
During their online discussions, Messrs. Someros and Reulan would host sessions with avatars.  
When participants expressed interested in owning an avatar to identify as a member of the community, the Bored Punks of Society offered its first 7,640 Avatar-based NFTs for approximately P2,500 each on the OpenSea marketplace. The NFTs sold for 25 matic (a cryptocurrency) each, and sold out a month after their release. They were also able to resell their NFTs for over P510,000.    
The earnings from the initial sale were used as seed money to further build their online community, a website, and invest in equipment for their podcast. 
WHAT IS AN NFT?
NFTs are one-of-a-kind digital assets (which may be a drawing, meme, animated GIF, video, etc.) purchased online through cryptocurrency. Its record of ownership is stored in a digital ledger called a blockchain.    
To create NFTs, artists make limited copies by "minting" them on various NFT platforms including SuperRare, Nifty Gateway, Rarible, and Foundation.   
According to research by Finder.com published in November 2021, 32% of Filipino internet users currently own an NFT. In an online survey of over 28,000 people across 20 countries to compare NFT ownership, Finder.com recorded that the Philippines takes the top spot for NFT adoption.   
"However, while 32% of the 1,507 Filipino Internet users surveyed said they currently own NFTs, an additional 9.5% said they plan to acquire some. This means NFT adoption in the Philippines could soon hit 41.5%," said Finder.com.  
NFTs seem to attract older people, according to its survey: "People ages 65 and over are the most likely to have NFTs in the Philippines (40.7%). At the other end of the spectrum are people ages 18 to 24 (22.4%)."  
Still, most people do not know about NFTs.   
"While NFT adoption is forecast to increase around the world in future, a large number of people still don't know what NFTs are," said the Finder.com report. "Japan has the highest percentage of people who said they don't know what NFTs are (90%), followed by Germany (83%) and the United Kingdom (79%). On the other end of the spectrum, the Philippines recorded the lowest percentage at 49%, followed by Nigeria (52%) and Thailand (53%)."   
HOW TO GET STARTED
Messrs. Someros and Reulan demonstrated the basic steps to enter the NFT market:  
First, one needs to download the app of a cryptocurrency wallet (in their case the Metamask wallet). Then, the user has to create a new wallet (equivalent to an account) with a password, and a unique recovery phrase of 12 words (which are to be encoded to secure the wallet). The user will need cryptocurrencies which can be purchased using a credit card through Coinbase, Kraken, eToro, and even PayPal.    
Once the user has secured a wallet address, they can browse through various marketplaces such as Rarible, Foundation, and OpenSea.   
Mr. Someros, however, emphasized that the NFT environment is a double-edged sword.  
"Be careful where you put your money at, always buy with a burner wallet (an extra wallet. Not one with all your assets), and always check the roadmap, project's community, and its legitimacy," Mr. Someros said.  
Since it started the online movement in September of last year, the group now reaches 20,000 members through its Bored Punks Podcast.    
The group's podcast airs on Saturday, 8 p.m., through Facebook, Apple Music, and Spotify.    
"We were quite surprised by the number of people that wanted to learn about cryptocurrency or blockchain and [who have been] supporting the project ever since," Mr. Someros said in a subsequent conversation via Messenger chat in April.   
Messrs. Someros and Reulan are currently finalizing the Bored Punks DNA with an updated version of their roadmap for the group.  
"[It is] mainly focused on maximizing education, physical-digital adaptation, and technological innovation on blockchain that can further sustain, onboard, and educate our fellow kababayan," he said.    
For more information, visit Bored Punks of Society at boredpunksofsociety.com, and their official social media pages on Facebook, Instagram, and Twitter.  — Michelle Anne P. Soliman