Shares seen to rise as more firms post earnings data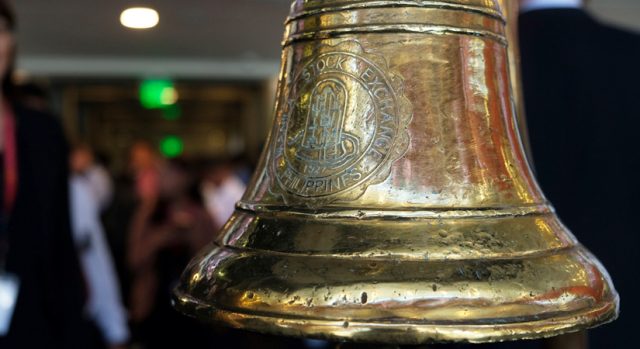 PHILIPPINE shares are expected to move with a slight upside trend this week as more companies disclose their first-quarter earnings performance.
On Friday, the Philippine Stock Exchange Index (PSEI) broke its two-day rally, shedding off 116.64 points or 1.79% to close at 6,370.87. Meanwhile, the broader all shares index went down by 44.93 points or 1.13% to 3,923.03.
Week on week, the 30-member main index declined by 7.20 points from its 6,378.07 close on April 23.
China Bank Securities Corp. Research Associate Zoren Philip A. Musngi said stocks bounced back in the middle of the week due to the "encouraging" first-quarter earnings posted by companies and the easing of quarantine restrictions.
"However, a steep sell-off ensued in the last trading day of the week, erasing most gains made in the past sessions," Mr. Musngi said via e-mail on Friday.
"This may be due to investors' adopting a risk-off stance ahead of the weekend and profit taking following a series of forecast downgrades from institutions Asian Development Bank [ADB], Fitch Ratings, and Nomura [Global Research] that may have caught up to sentiment," Mr. Musngi added.
Fitch Ratings adjusted its Philippine gross domestic product (GDP) growth forecast to 6.3% from its January estimate of 6.9% due to the rise in coronavirus disease 2019 (COVID-19) infections in the country.
ADB also released its adjusted GDP outlook for the Philippines at 4.5%, down from its previous 6.5% projection.
Nomura's estimate placed Philippine GDP growth at a slower 5.5% this year from its previous 6.8% outlook as the government continues to impose community quarantine measures to curb the COVID-19 surge.
COL Financial Group, Inc. Chief Technical Analyst Juanis G. Barredo said the weak growth in regional markets also affected the index last week.
"Weakness in Asian market seemed to have rippled into the Philippine market, overlooking the advances seen in the US. A lower-than-expected China manufacturing survey report depressed sentiment into the region," said Mr. Barredo in a Viber message on Friday.
"The property and conglomerate sector suffered the most, losing around 2.8% to 1.8% respectively," Mr. Barredo added. "The index needs to punch over 6,500 to 6,650 to break free from its corrective trend."
Meanwhile, China Bank's Mr. Musngi expects the PSEi to trade between 6,330 and 6,650.
"We expect equities to consolidate with a slight bias to the upside as more companies report [first-quarter] earnings. Moreover, investors may gradually price in recovery prospects ahead of the scheduled vaccine arrivals slated for this quarter," Mr. Musngi said.
"Inflation figures for April will also be reported next week, which may cause some near-term volatility," he added. — Keren Concepcion G. Valmonte