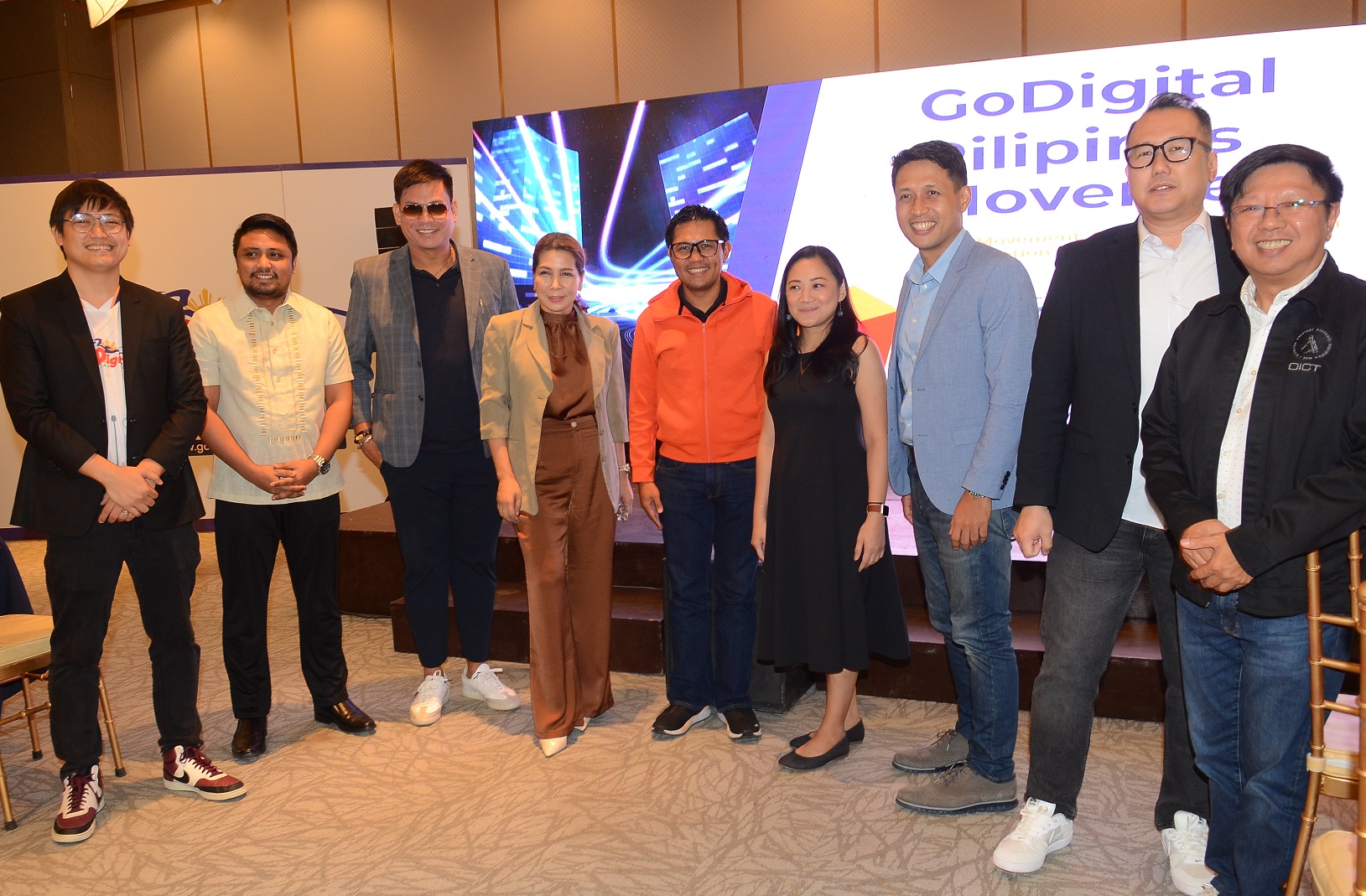 Leading integrated telco network PLDT Inc. (PLDT) continues to bolster the Government's digitalization thrust with its support for the GoDigital Pilipinas (GDP) movement.
"This is a testament to the PLDT Group's continued commitment to help the Government in its initiatives to drive the nation's digital transformation and ensure that no Filipino is left behind," said PLDT and Smart First Vice President and Head of Enterprise and International Business Groups Mitch Locsin.
GDP is a movement under the Government-mandated Presidential Private Sector Advisory Council (PSAC) formed in July 2022, with PLDT and Smart President and CEO Alfredo S. Panlilio as one of its founding members under the Digital Infrastructure pillar.
PLDT, its wireless subsidiary Smart Communications, Inc. (Smart), its B2B arm PLDT Enterprise and PLDT Home threw their full support behind the launch of GDP's nationwide caravan, whose North Luzon leg recently kicked off in La Union. PLDT is the official broadband partner of GDP.
During the kickoff events, PLDT and Smart officials also shared their expertise in plenary discussions before an audience composed of local business owners, students, and government representatives, and spoke before students from Don Mariano Marcos State University in a University Talk. PLDT also provided connectivity for a Web3.0 gaming event.
An initiative of the Digital Infrastructure pillar of PSAC, GDP heeds the call of the government to address the risk of a digital divide by promoting digital literacy and building a sustainable digital ecosystem. As part of their nationwide campaign, GDP is set to hold launch activities in Bicol, Cebu, Davao and the Bangsamoro.
"GoDigital Pilipinas Movement is an agile movement composed of several convenor organizations and supporting companies that will drive national digital transformation. GoDigital envisions to be the key enabling partner of government, especially of the local government units," said Armani Alcayaga, Executive Director and Trustee, GoDigital Pilipinas Movement.
Supporting the Government's thrust to empower citizens through technology and create a connected and inclusive society are PLDT and Smart's integrated fixed and wireless networks across the country.
As of end-March 2023, PLDT had expanded its total fiber footprint to over 1.1 million kilometers, consisting of over 231,000 kilometers of international fiber and over 874,000 kilometers of domestic fiber.
This fiber infrastructure also supports Smart's 3G, 4G/LTE and 5G network, which covers 97 percent of the country's population as of end-March 2023.
PLDT and Smart's continued efforts to transform their integrated fixed and wireless networks contribute to the PLDT Group's endeavors to provide connectivity to all, and to anchor initiatives on the United Nations Sustainable Development Goals (UNSDG) particularly on SDG No. 9 – Industry, Innovation, and Infrastructure.
---
Spotlight is BusinessWorld's sponsored section that allows advertisers to amplify their brand and connect with BusinessWorld's audience by enabling them to publish their stories directly on the BusinessWorld website. For more information, send an email to online@bworldonline.com.
Join us on Viber at https://bit.ly/3hv6bLA to get more updates and subscribe to BusinessWorld's titles and get exclusive content through www.bworld-x.com.