Rondina-Pons, Arbasto-Garcia cop BVR on Tour first leg titles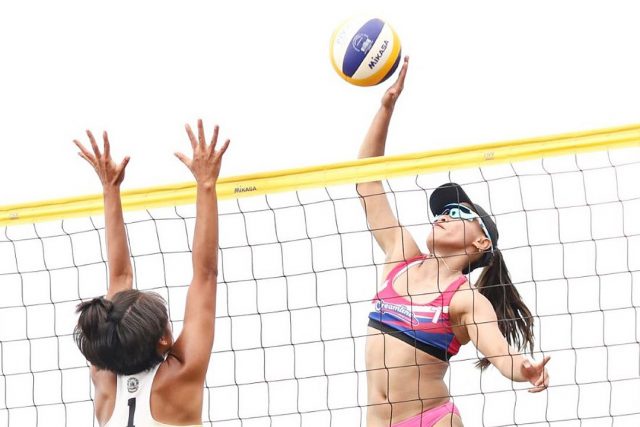 THE power duo of Sisi Rondina and Bernadeth Pons stayed true to form en route to winning the title in the first leg of the Beach Volleyball Republic (BVR) on Tour on Monday in Cagayan.
Representing Creamline 1, Mses. Rondina and Pons remained untouchable as they pulled off a dominant 21-10, 21-16 victory over Good Health-CDO's Babylove Barbon and Gen Eslapor in the finals.
The Cool Smashers went unbeaten in six matches and did not yield a set in the "bubble" tournament.
One of the winningest BVR athletes, Ms. Rondina captured her fourth gold overall — and second with Ms. Pons. They also emerged victorious in the Lianga, Surigao del Sur leg in Sept. 1, 2019 before the tour went into a long hiatus due to the coronavirus disease 2019 (COVID-19) pandemic.
The second and final leg is set for Thursday at the same Santa Ana venue, with Ms. Rondina looking forward to delivering again with Ms. Pons as the two, being part of the Philippine team, continue to prepare for next month's Asian Seniors Beach Volleyball Championship.
Creamline also bagged the first-leg title on the men's division, with Krung Arbasto and Jude Garcia outlasting PLDT's Rancel Varga and Efraem Dimaculangan, 21-19, 19-21, 15-12, in a tightly fought finals match.
For updates on the Santa Ana leg of the BVR on Tour, follow the league's social media accounts.