Remarkable accolades for the shapers of Philippine real estate's future
Diversified developers across the nation make their mark at 11th PropertyGuru Philippines Property Awards
Last Sept. 22, the 11th PropertyGuru Philippines Property Awards, organized by property technology company PropertyGuru Group, presented by Kohler, and supported by Boysen Paints and Dongpeng Ceramic, feted the archipelago's finest real estate in a celebration that drew the nation's most accomplished and up-and-coming developers and industry leaders.
Held for the first time at Shangri-La The Fort, Manila in Bonifacio Global City, Taguig, the annual black-tie gala dinner and presentation ceremony recognized excellent companies and projects from the country's most exciting urban and provincial property markets. Around 71 winners earned golden statuettes across 65 categories, representing the finest real estate sprawled across Luzon, Visayas, and Mindanao.
"The PropertyGuru awards provide a powerful international platform to showcase their achievements, which include some of the region's most exceptional industrial developments, mixed-use communities, smart urban projects, and hospitality portfolios," Jules Kay, general manager of PropertyGuru Asia Property Awards and Events, said in a statement congratulating this year's winners.
Mr. Kay added that this year's winners "continue to shape the future of real estate in the dynamic metropolitan and provincial regions of the Philippines."
For Jeremy Williams, managing director for marketplaces at PropertyGuru Group, the excellence the winners showcased through their developments represent remarkable growth and progress in the country.
"The awardees' commitment to innovation, sustainability, and quality truly serves as an inspiration to the real estate industry, as we build the cities of tomorrow. We hope that the winners, with their commitment to ESG and sustainable design, will contribute to a better world in the years to come," Mr. Williams added.
Rewarding and inspiring
Besting high-quality entries from across the country, Robinsons Land Corp. (RLC) was judged the Best Developer in the Philippines for the second consecutive year. It also won the title of Best Developer (Visayas), in addition to a Special Recognition in ESG; while RLC Residences was named Best Lifestyle Developer.
Furthermore, RLC Residences' Sierra Valley Gardens won the Best Condo Development (Luzon); Woodsville Crest received the Best Smart Home Development; and The Residences at The Westin Manila was hailed the Best Luxury Condo Development in Metro Manila.
In his acceptance speech, RLC Residences Senior Vice-President and Business Unit General Manager John Richard Sotelo expressed his gratitude not only to PropertyGuru but also to the people comprising RLC Residences' team for their hard work.
"[W]e launched the brand in 2021 — smack in the middle of the pandemic. Despite the challenges, the whole team made all the efforts to bring RLC Residences to where it is now and is continuously bringing the idea to life. So, to the whole RLC Residences team, thank you for all the hard work and congratulations to us. Looking forward to more years to come," Mr. Sotelo was quoted as saying.
With a strong hotel roster, Robinsons Hotels and Resorts garnered the Best Operational Hospitality Portfolio award, supported by multiple wins for Fili Hotel Cebu. Robinsons Offices was honored for its office developments GBF Centers 1 & 2 and Cybergate Iloilo Towers 1 & 2. Aurelia Residences, a project of Shang Robinsons Properties, Inc., won the prestigious Best Condo Development (Philippines) award.
The titles of Best Developer (Luzon) and Best Mixed Use Developer were both presented to Federal Land, Inc. (FLI), which also won for its development The Grand Midori Ortigas. Sunshine Fort North Bonifacio Realty Development Corp. and North Bonifacio Landmark Realty and Development. Inc., both subsidiaries of FLI, clinched winning titles for their developments Mitsukoshi BGC and Grand Hyatt Manila Residences South Tower, respectively.
The developer attributes these awards to its devotion to designing homes that are remarkable and fit the needs of their intended residents and community. These recognitions also inspire FLI to continue creating innovative and well-built developments in the country.
With many of its properties built through collaboration, FLI is also notable for its strategic partnerships with trusted names both in the local industry and the international scene. Rooted in the philosophy of FLI's founder George S.K. Ty on partnerships, FLI collaborates with global giants to improve its own standards and abilities. FLI, in turn, shares with partners their keen understanding of the local market and the company's value for excellence and discipline.
Also, Cebu Landmasters, Inc. (CLI) was hailed Best Developer (Mindanao), supported by various wins for its projects Casa Mira Towers Bacolod; Casa Mira Homes Danao; Casa Mira Iloilo; Costa Mira Beachtown Panglao; and DGT City Center.
Honored for the project Royal Oceancrest Mactan, Primary Homes, Inc. won the Best Sustainable Developer title and received a Special Recognition in Sustainable Design and Construction.
Torre Lorenzo Development Corp., accoladed for the projects 3Torre Lorenzo and lyf Malate Manila, was named Best Boutique Developer.
Reaffirming commitments
Aboitiz InfraCapital Economic Estates (AIC Economic Estates) gained the Best Industrial Developer award, in addition to Special Recognitions in ESG and Sustainable Design and Construction, plus winning titles for the projects LIMA Central Business District, LIMA Estate, and West Cebu Estate.
For Cyel Auza, vice-president for Cebu Operations at AIC Economic Estates, being recognized as the best industrial developer in the country reflects AIC Economic Estates' commitment to driving economic, social, and environmental progress in the countryside.
"This distinction is a direct result of our unwavering commitment to advancing industries and enhancing the quality of life in the communities we serve," Ms. Auza said, adding that their team has consistently pursued its mission over the past three decades.
On top of such commitments, AIC Economic Estates also notes that its special accolades underscore its dedication to sustainability, understanding the crucial role that sustainable practices play in ensuring the long-term prosperity of their business.
"Our projects, including LIMA Estate, which was honored as this year's Best Green Development in the Philippines, are meticulously designed with sustainability as a central focus, aligning with both global and local sustainability objectives," Ms. Auza said.
Ms. Auza also noted that the accolade the West Cebu Estate received as the Best Industrial Development shines a well-deserved spotlight on Balamban, Cebu — the estate's location — and its neighboring communities.
"For the past 30 years, we have been dedicated to manufacturing world-class shipping vessels right here in this region, and it gives us great pride to know that what is produced here in Balamban, goes on to be seen around the world," she said.
"West Cebu Estate has played a transformative role in elevating Balamban from a fourth-class municipality to a first-class one," Ms. Auza added. "Our success story underscores the immense potential that exists within our nation, and we're excited to continue championing this cause, driving progress, and nurturing the talents of our local workforce."
Shang Properties, Inc. (SPI) also joined this year's roster as its Shang Residences at Wack Wack was awarded Best High End Condo Development (Metro Manila).
Wolfgang Krueger, executive director of SPI, shared that this recognition reaffirms their commitment to excellence and innovation in real estate and, moreover, validates their vision to redefine luxury living in Metro Manila and beyond.
"The winning factor behind our company's strategy is our unwavering dedication to three core principles," Mr. Krueger added. "Quality is at the heart of everything we do, from selecting prime locations to designing and constructing high-end properties that exceed expectations. Innovation drives us to constantly evolve, incorporating cutting-edge technology and sustainable practices into our projects. Most importantly, our customer-centric approach ensures that we prioritize the needs and desires of our clients at every stage of development. By adhering to these principles, we create enduring value and elevate the standards of luxury living."
Sustainable developments
Another developer that bagged several awards, among others, is ISOC Land, Inc. Its I-Land Residences Sucat won the Best Affordable Condo Development (Metro Manila) and Best Eco Friendly Condo Development. It also received a Highly Commended citation under the Best Condo Architectural Design category.
ISOC Land Vice-President and Business Unit Head May Lopez considers this award as a testament to the developer's efforts of "providing unbeatable value with all the benefits of comfort, convenience and wellness that our carefully designed communities offer."
Ms. Lopez also attributes this accolade to the developer's brand pillars of innovation, sustainability, operational excellence, and customer focus, which guide them in making sustainable living a reality to more and more Filipino families.
"The success of I-Land Residences Sucat affirms that Filipino home seekers these days truly recognize the importance of a sustainable home — one that provides more than just physical or financial value," Ms. Lopez added.
Pueblo de Oro Development Corp. (PDO) gained recognitions for PDO Townscapes Malvar, which won both Best Township Development and Best Lifestyle Development awards.
Prim Nolido, President and COO of PDO, attributes their success not only to the dedication and hard work of its team, but also to a philosophy that goes beyond aesthetics.
"We aspire to be a developer that not only constructs impressive structures but also cultivates sustainable communities and townships. Our approach is marked by thoughtful consideration for the environment and the well-being of our homeowners and future residents," Mr. Nolido said.
This inclination to sustainability, for Mr. Nolido, has been the winning factor behind their company's strategy.
"Our design concept celebrates open garden spaces, symbolizing the cycles of life, and serving as common areas for the community to come together," Mr. Nolido explains. "Also, we take advantage of the landscape and we base our designs on the area's natural topography. This approach promotes ecological balance, reduces water consumption, and enhances the resilience and biodiversity of the environment."
Its winning development, PDO Townscapes Malvar, exemplifies this commitment to sustainability as it embraces the principles of "new urbanism," by offering a holistic "work-live-play-learn" lifestyle.
"Envisioned as a sprawling, premier, eco-friendly community and safe haven with stunning views, green pockets, and unique outdoor amenities, the development is part of a 286-hectare mixed-use complex together with PDO's sister company, Science Park of the Philippines," Mr. Nolido shared. "Another distinguishing feature is its remarkable 50% allocation of its total area to open spaces and wide roads."
Aboitiz Land, Inc. won the prestigious Best Housing Development (Philippines) award for Seafront Residences, plus winning titles for the projects Ajoya Cabanatuan and The Villages at Lipa.
SM Development Corp. (SMDC), another recipient of the Special Recognition in ESG, gained a wide range of winning titles for its projects Bloom Residences, Glam Residences, Light 2 Residences, and Sands Residences.
In addition, Jose R. Soberano III, chairman, president, and CEO of CLI, was chosen as the Philippines Real Estate Personality of the Year by the team of Property Report by PropertyGuru magazine, for achievements that include leading the expansion of the homegrown Metro Cebu developer to more markets throughout the archipelago.
Mr. Soberano joins the elite ranks of past winners Henry Sy, Sr. and family, Ramon S. Ang, Manny Villar, and last year's winner Lourdes Josephine Gotianun-Yap.
Meanwhile, the inaugural Rising Star award was presented by media partner Bridges to brothers Kyle Tan, president and chief executive officer of Eton Properties, and Lucio Tan III, director of LT Group, Inc., for their notable arrival in the real estate scene.
Fresh motivations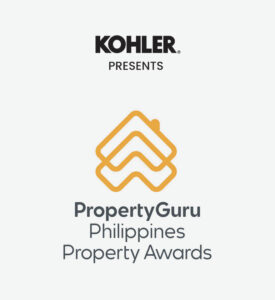 The main country winners of the PropertyGuru Philippines Property Awards will be eligible to advance to the 18th PropertyGuru Asia Property Awards Grand Final on Dec. 8 in Bangkok, Thailand. These winners will compete for honors against their peers from other nations across Southeast Asia and including China, Japan, India, and Australia.
"We are truly honored to be recognized along with the best in the country and be one of its representatives in the regional awarding ceremony in Bangkok," Mr. Sotelo of RLC Residences said. "We are also equally proud to be part of Robinsons Land and its quest to bring to life world-class real estate developments here in the country."
More than this representation in a bigger scene, nonetheless, the accolades are motivating developers anew to meet what their specific markets within the growing property space need from them.
Ms. Auza of AIC Economic Estates reiterated their company's commitment to advance industries, uplift communities, as well as positioning the Philippines as an appealing investment hub in Asia.
"Moving forward, as the leading Industrial Developer in the Philippines, we plan to continue our journey as a techglomerate by continuously investing in cutting-edge technologies, fostering a culture of innovation, and nurturing partnerships with tech disruptors," she said.
Banking on their recognitions for sustainability, Ms. Lopez of ISOC Land said their team will continue to prioritize comfort and wellness and ensure that natural resources are used and conserved prudently for the benefit of future generations.
Mr. Nolido also aims for PDO to continue embracing sustainability as it seeks to develop more projects that are centered on harmonious designs that will benefit the whole community.
"We will forge ahead by crafting more sustainable communities that promise higher financial returns for both investors and homebuyers alike. If it is any indication, PDO Townscapes Malvar is already experiencing sales at a much faster rate, compared to those in traditional communities."
For Mr. Krueger of SPI, their commitment to quality will remain as SPI seeks to diversify its portfolio, expand its reach, and innovate its offerings.
"As we move forward, our plans include continued innovation in design and sustainability, investing in smart technologies, and expanding our presence in key growth areas. We will also focus on nurturing strategic partnerships to bring unique offerings to our customers," he said.
Fueled by inspiration from its latest awards, FLI continues to bring new spaces in the market through its new joint venture with Nomura Real Estate Group, Federal Land NRE Global, Inc. (FNG). FNG plans to introduce best-in-class developments built on the strength of Japanese innovations and smart living concepts.
Behind the awarding
The list of awardees was decided by an independent panel of expert judges consisting of Cyndy Tan Jarabata, chairperson of the awards in the Philippines and president of TAJARA Leisure & Hospitality Group, Inc.; Carlo Cordaro, president and CEO of Atelier A; Jaime A. Cura, PhD, vice-chairman of The RGV Group of Companies; Jean Jacquelyn Nathania A. de Castro, CEO of ESCA, Inc.; Kathleen P. Obcemea, principal interior designer of KPO Beyond Designs Co.; Luis Enrique T. Mangosing, CEO of Metro Development Managers, Inc. (MDMI); Michelle Barretto, founder and CEO of Vitamin B, Inc.; Philip Mareschal, head of property and asset management of JLL Philippines; Raymond Rufino, CEO of NEO; and Richard Raymundo, managing director of Colliers Philippines.
Diaz Murillo Dalupan and Company — HLB Philippines upheld the fairness, transparency, and credibility of the selection process under the keen supervision of Ofelia S. Barroga, Lloyd T. Tan, Margaux Zarah Casihan, and Remedios Ducay.
The 11th PropertyGuru Philippines Property Awards was supported by platinum sponsor Kohler; gold sponsor Boysen Paints; silver sponsor Dongpeng Ceramic; official magazine Property Report by PropertyGuru; official newspaper The Philippine STAR; official publicity partner Ripple8; supporting association IFC — Excellence in Design for Greater Efficiencies; and official supervisor HLB. BusinessWorld is among the event's media partners.
---
Spotlight is BusinessWorld's sponsored section that allows advertisers to amplify their brand and connect with BusinessWorld's audience by enabling them to publish their stories directly on the BusinessWorld website. For more information, send an email to online@bworldonline.com.
Join us on Viber at https://bit.ly/3hv6bLA to get more updates and subscribe to BusinessWorld's titles and get exclusive content through www.bworld-x.com.