Maynilad expects water service interruptions to continue into February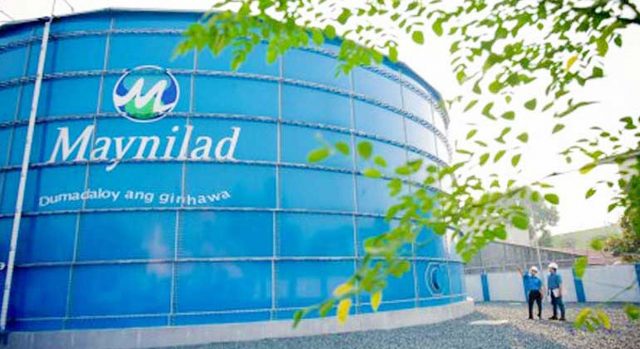 MAYNILAD WATER Services, Inc. said that the ongoing water service interruptions in its concession area will last until Feb. 15, citing unusual levels of sediment being taken in by a processing plant on Laguna de Bay.
"Our first concern is that the water we service must pass the standards of drinking water," Maynilad Head of Water Supply Operations Rolando C. Padua said in a television interview.
"What's been happening these past weeks is that the strong winds from turbulent weather have been directed towards our plant, causing sediment from the bed of Laguna Lake to affect the turbidity levels of our water," he added.
On Monday, the regulatory office of the Metropolitan Waterworks and Sewerage System said it launched an investigation into the prolonged water service interruptions at the Putatan Water Treatment Plant in Muntinlupa.
"It just so happened that there are multiple external factors affecting our capacity to treat water," Mr. Padua said.
Maynilad cited factors like the weather, low levels at Angat Dam, and the upcoming dry season as hampering its operations.
"The volume of water we are able to produce at the plant has decreased because we have to secure the quality of water," he added.
The water concessionaire said it is working on multiple projects to improve its efficiency, from upgrading its filtration systems to installing new treatment processes. 
It is currently working on the construction of a third water treatment plant, which will be ready for commercial operations by 2023. 
"Slowly, our water production is going back to normal. We are actually grateful to our regulators, because they can give us a chance to explain what is going on in our plants and what augmentation work we are doing to (reduce) the impact on our customers," Mr. Padua added.
Maynilad serves Metro Manila's west zone, which supplies water to over 230,000 commercial and residential customers. — Luisa Maria Jacinta C. Jocson