Victorias Milling cleared by ERC  to connect 40-MW biomass power plant to Visayas grid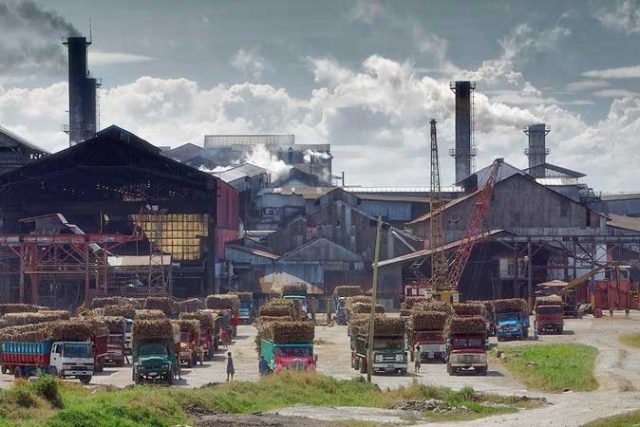 THE ENERGY Regulatory Commission (ERC) said it has given its approval to listed sugar miller Victorias Milling Co., Inc., which had proposed to develop and own transmission facilities linking its 40-megawatt (MW) biomass-fired cogeneration power plant to the Visayas grid.
In a decision posted on its website last week, the commission authorized Victorias Milling to connect the plant to the grid operator's 69 kilovolt (kV) Victorias-Silay sub-transmission line.
However, the ERC denied the company's application to operate and maintain the facilities, noting that the National Grid Corp. of the Philippines (NGCP) is in charge of such matters.
The transmission facilities of Victorias Milling include a 50-megavolt ampere substation, a 69 kV switching station, and a 2.4 kilometer 69-kV single circuit transmission line.
The company has set aside P172.15 million for the project.
Connecting to NGCP's sub-transmission line will "provide flexibility in exporting energy to Bacolod City when nearby solar plants are producing power at their peak," the commission said, citing the company.
In its ruling, the ERC ordered Victorias Milling to submit a certificate of compliance; provide a confirmation of commerciality showing that its 40-MW plant is eligible for the feed-in tariff; and pay permit fees of P1.29 million in line with Commonwealth Act No. 146 and the commission's revised schedule of fees and charges.
The ERC also directed the NGCP to submit an update on the maximum allowable limit for intermittent renewable power under the law, which will be used as the basis for setting a ceiling on the plant's limit.
The decision was signed by ERC Chairperson and Chief Executive Officer Agnes VST Devanadera and four other commissioners on April 28. — Angelica Y. Yang