NPC sets minigrid, RE construction target of 5 megawatts this year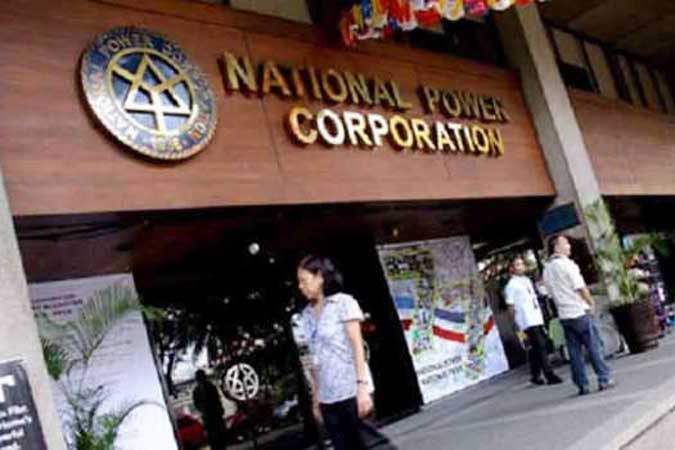 NATIONAL POWER CORP. (NPC) said it hopes to build 5 megawatts (MW) worth of capacity in the form of minigrids and renewable energy (RE) systems this year, part of a broader goal of adding 45 MW in power capacity in remote islands and communities.
"For 2021, NPC plans to install around 45.31 MW in new capacity. This include(s) 4.17 MW minigrids capacity for new areas and 1.1853 MWp (megawatts-peak) renewable energy, (such as) diesel-solar hybridization and PV (photovoltaic) mainstreaming through the use of solar home systems," the NPC's Corporate Communications Division told BusinessWorld in an e-mail Wednesday.
PV mainstreaming is an energy department program which aims to standardize the provision of solar home systems as a utility service offering for electric cooperatives and regulated electricity suppliers.
The NPC is authorized to carry out missionary electrification in remote islands and communities through its small power utilities group (SPUG). The missionary electrification program for 2021 to 2025 called for capacity upgrades at established SPUG power plants and delivering power services to more unserved areas.
The NPC said however that the 45-MW target covers projects to be built in "new SPUG areas and existing areas." Some of these began last year, but the public health emergency pushed back their timetables.
It added that it plans to complete four transmission and substation projects this year: the 69 kilovolt Roxas to Taytay transmission line in Palawan; upgrading of the 20 MVA (megavolt ampere) Mobo Substation in Masbate, transfer of the 5 MVA substation from Narra to Brookes Point in Palawan, and the construction of the 20 MVA Mogpog substation in Marinduque.
Asked for updates about the Agus-Pulangi Hydropower Plants rehabilitation, the NPC said it is currently in the preparatory stage. NPC said that engineering consultant Tractebel-Engie is conducting multiple options pending compilation of an environmental and social impact assessment.
The NPC added: "The rehabilitation project aims to extend the operational lives of the facility, restore its rated capacities, improved safety, upgrade operational performance and strengthen its resilience against climate change and natural disasters."
The project involves seven hydroelectric plants with a combined capacity of 932.1 MW at the Agus-Pulangi Hydropower Complex in Mindanao. 
In a separate statement issued Wednesday, NPC announced that it is planning to build four more solar hybrid facilities in its SPUG plants. The plants will have a total capacity of 595 kilowatts-peak (kWp).
NPC President and Chief Executive Officer Pio J. Benavidez was quoted as saying that the facilities will be located in Cuaming, Bohol (55 kWp), Palumbanes in Catanduanes (40 kWp), Sabtang in Batanes (250 kWp), and Itbayat in Batanes (250 kWp).
NPC separately told BusinessWorld that the estimated cost for these four projects is around P132 million.
NPC currently operates 276 SPUG plants in 189 municipalities across 35 provinces. In March, the finance department said that NPC and the National Transmission Corp. hoped to bring power to 30,000 more households through their expansion activities this year. — Angelica Y. Yang