Livestock and poultry traceability due for upgrade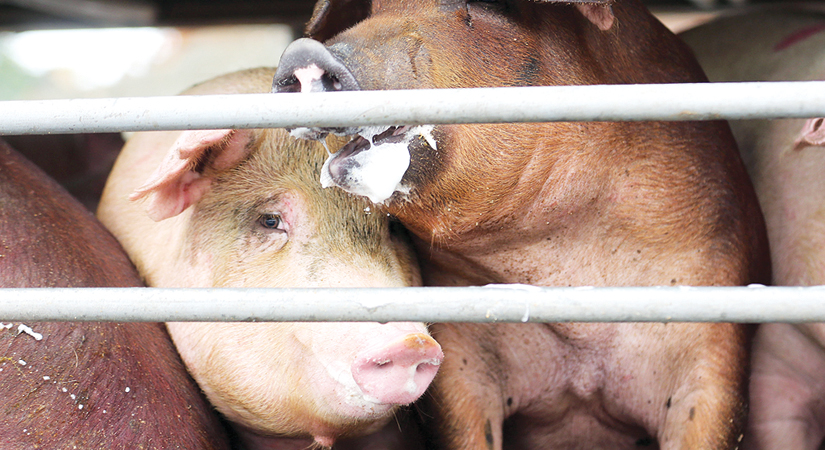 THE DEPARTMENT of Agriculture (DA) said it hopes to upgrade its ability to track traded livestock and poultry via an accreditation system at local government units (LGUs) and national levels.
Traceability is expected to help ensure compliance with government policy and curb price manipulation in the hog and poultry sectors, the DA said.
Agriculture Secretary William D. Dar said in a statement that greater traceability will be pursued through a more "robust and interconnected" registration and accreditation process with LGUs and national agencies such as the DA's Bureau of Animal Industry (BAI) and the National Meat Inspection Service (NMIS).
BAI Director Reildrin G. Morales said the BAI is in charge of licensing livestock traders. It is considering allowing LGUs to issue these licenses, he said.
"The NMIS, on the other hand, accredits and registers meat transport vehicles. They are also looking at how this can be strengthened and expanded to further impact the supply chain," Mr. Morales added.
Mr. Dar said incomplete records on traders are a "perennial problem" in the livestock industry, making regulation more difficult.
"We recognize the need to identify the legitimate traders in order to establish a feasible traceability system and pinpoint exactly at a certain level of the supply chain where the manipulation occurred," he added.
The trader registration initiative is expected to complement the ongoing registration process for swine and poultry growers under the Registry System for Basic Sectors in Agriculture.
Mr. Dar has accepted proposals made by the Philippine Competition Commission during joint hearings at the House of Representatives. The competition regulator had "cited the need for a trader database and identification of participants at each level of the supply chain."
"For now, the DA-led economic intelligence unit is applying pressure at both ends of the supply chain, from farmgate to retail, to monitor and curb possible price manipulation. Violators will be asked to justify the act of buying at significantly higher than the prevailing farmgate price," the DA said.
The department added that its Bantay Presyo Task Force has been issuing violation notices against retailers caught exceeding the price ceiling and suggested retail price for imported pork.
"Clamping down from both ends of the supply chain will help the DA narrow down and pinpoint the unscrupulous suppliers, traders or retailers of pork products," Mr. Dar said. — Angelica Y. Yang