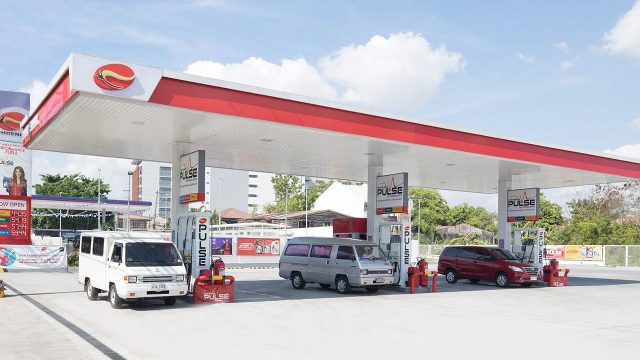 INDEPENDENT oil firm Phoenix Petroleum Philippines, Inc. is partnering up with Grab's mobile wallet service to launch a fuel cashback program for consumers and motorists who pay through cashless transactions.
In an emailed statement on Monday, the Dennis A. Uy-led firm said it will offer P50 worth of cashback credits for every P500 worth of Phoenix fuels paid via GrabPay.
"Apart from the cashback, Cebu and Davao motorists will also get an additional P130 Grab promo code for every P200 worth of Phoenix transaction paid using GrabPay. The promo code can be used to avail exciting discounts on GrabFood and other available Grab services in Cebu and Davao," the firm said.
The campaign, which will last until Oct. 31, will cover 273 of the firm's gas stations nationwide. The program includes 58 participating stations in Metro Manila, 124 for the rest of Luzon, 37 in Visayas and 54 in Mindanao.
Phoenix President and Chief Executive Officer Henry Albert R. Fadullon said Grabpay is one of the e-payment options accepted by the company's gas stations.
"Since last year, we have been firm about our thrust for safer and secure transactions in our stations, hence we have been offering contactless options to our customers," he added.
Meanwhile, Grab Financial Group Philippines said its partnership with Phoenix shows its commitment to provide consumers with a safe, convenient and rewarding payment solution.
"We hope that through this partnership, we continue to meaningfully grow an inclusive cashless society, and build a stronger and more resilient digital-first economy," Grab Financial Group Country Head Martha A. Borja said.
In June 2020, Phoenix began offering contactless payment solutions in its stations to help curb the spread of the coronavirus disease infections.
Earlier, the oil firm reported that had it cornered a higher market share of 8.3% in the domestic petroleum market in the six months ending June, from its share of 7.1% as of end-2020, cementing its position as the third largest oil player in the Philippines.
Phoenix shares at the local bourse inched up 10 centavos or 0.84% to finish at P12.06 apiece on Monday. — Angelica Y. Yang